Welcome to week twelve of our Art With Heart 2023-24 Colour Creations blog hop!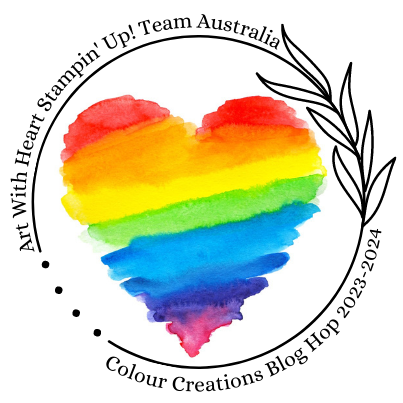 Last weekend our Art With Heart team combined with Michelle Grech's team and were lucky enough to be the only Australian teams to be one of the 35 for 35 events, celebrating 35 years of Stampin' Up.
And would you believe that non other than the incredible Sara Douglass, Stampin' Up! CEO, flew all the way to Australia just to attend our event!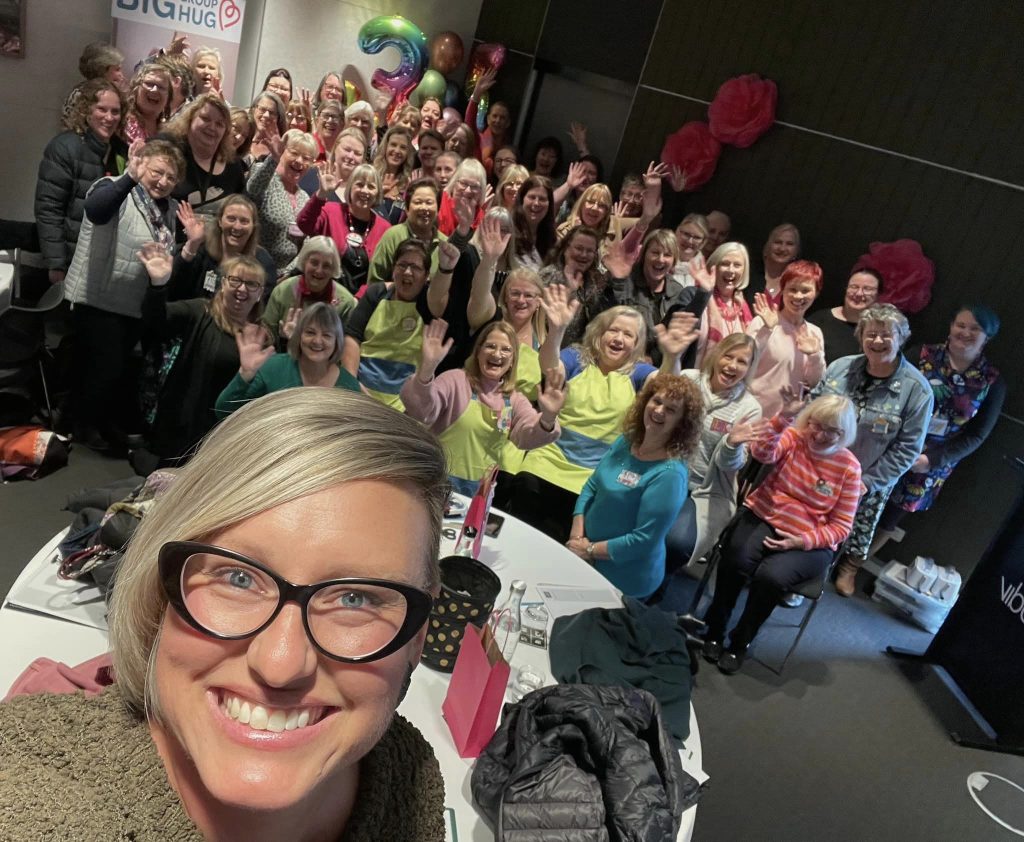 Short on time, as I was flying interstate for the big event, I decided to kill three birds with one stone. My Berry Burst project this week used the Masterfully Made Designer Series Paper as it was the colour theme for the 35 for 35 event. And it was also a project for the 3D display table as well as packaging for some thank you gifts.
Here's the 3D table at the event with my five homemade gift boxes using the Masterfully Made Designer Series Paper.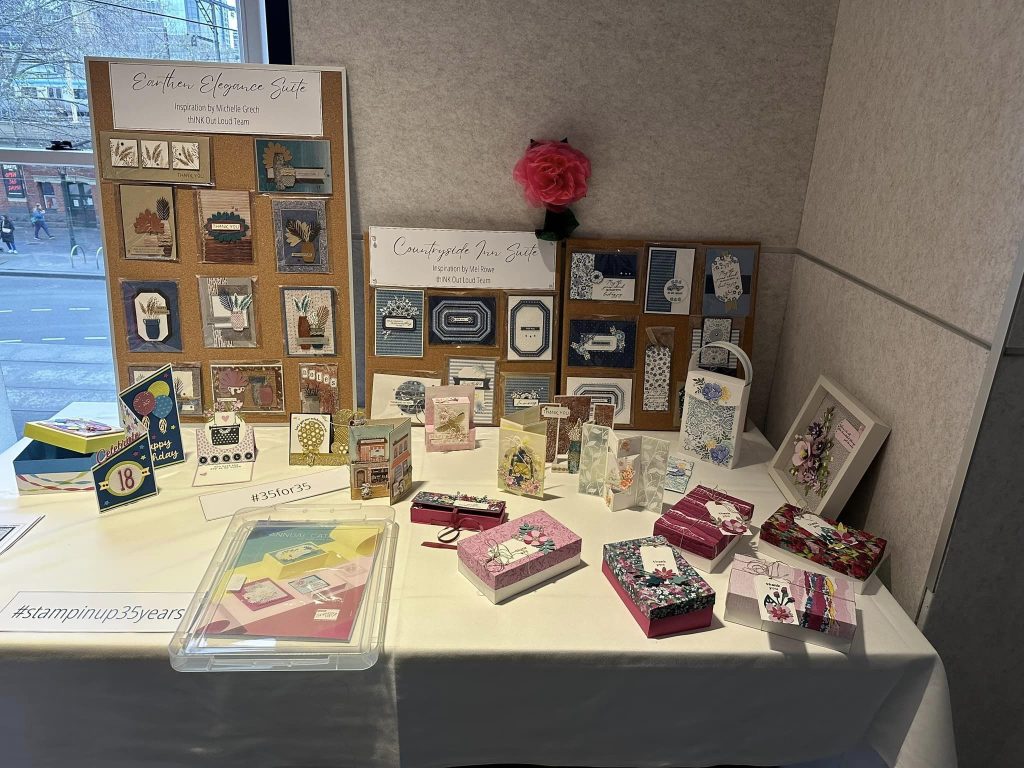 And here's a close up of four of the boxes – it was really had to get a good photo under the artificial lights. The gift tags on top of the boxes are die cut using the Tailored Tag dies.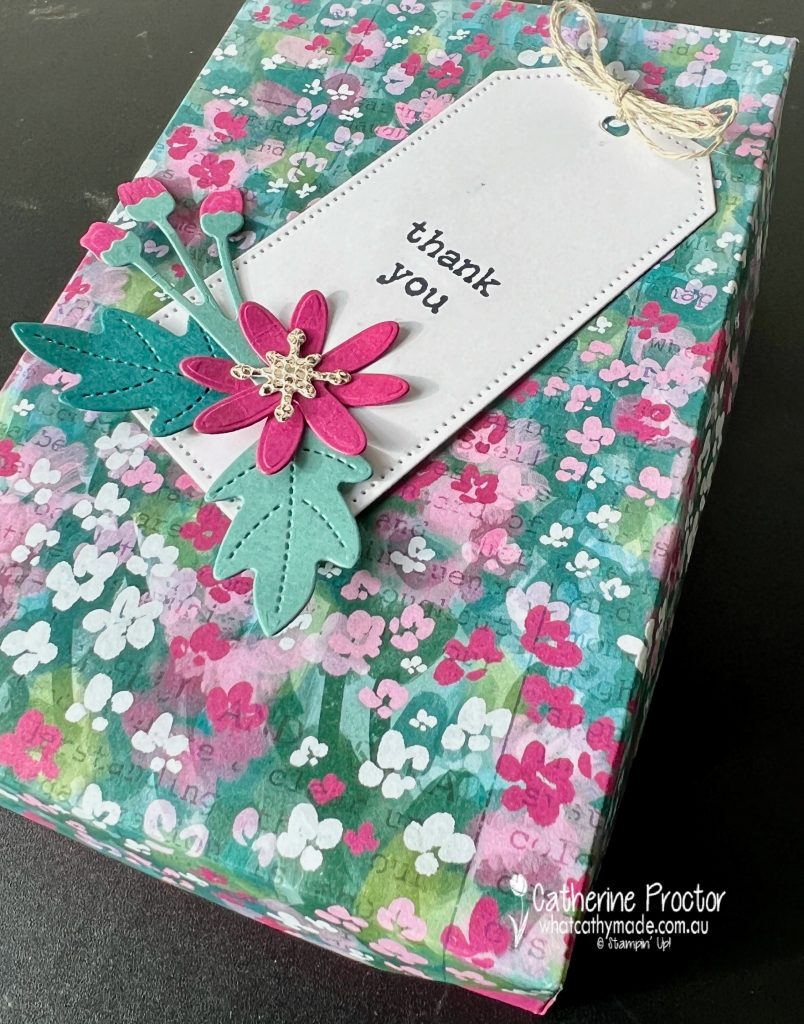 To make a gift box to fit any size box, you simply need to measure the depth, the width and the height of the gift you'd like to place in the gift box. I was "gifting" (is that really a verb, I wonder???) boxes of Haighs chocolates, so my dimensions were taken from the boxes.
I love how the inside of the box lid has another lovely pattern thanks to the DSP.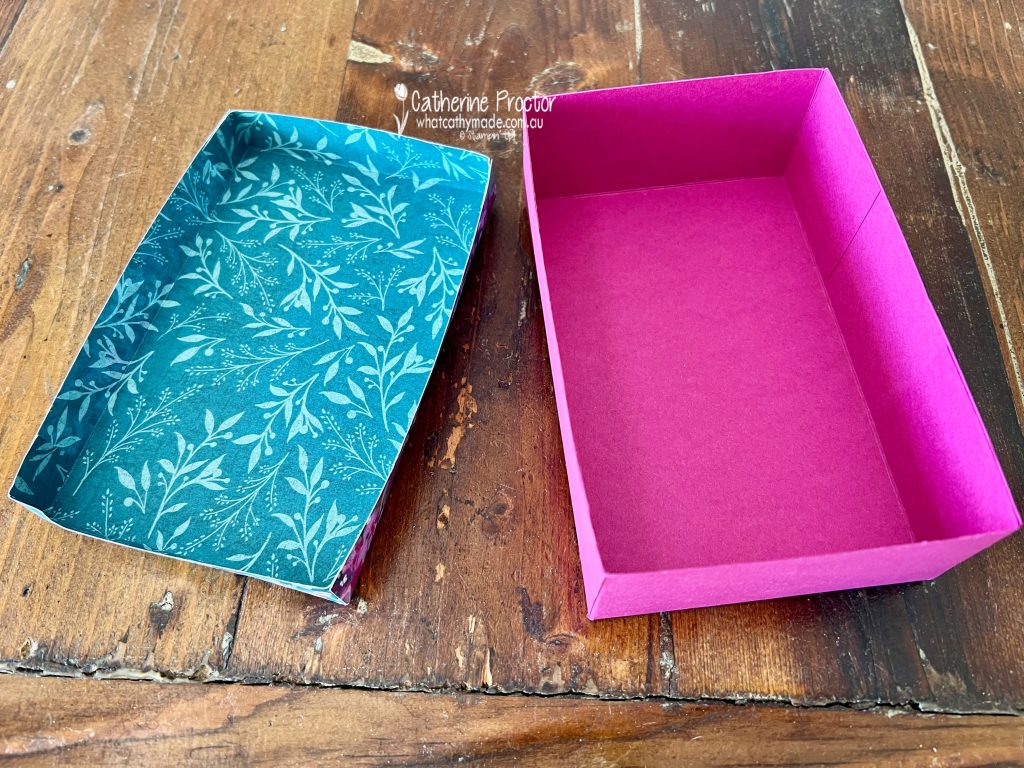 The Paper florist dies are such a versatile product. They allow you to make paper flower embellishments in coordinating colours to match any Designer Series Paper or card stock.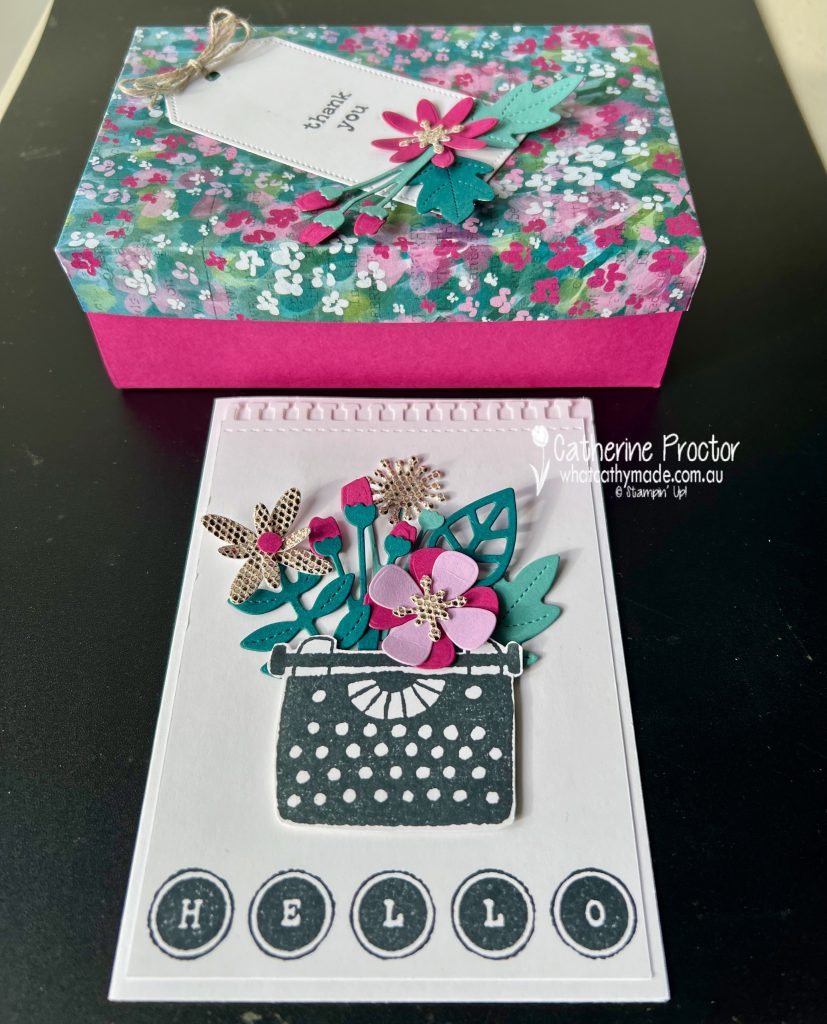 I had a pile of left over die cut Paper Florist pieces, as well as extra pre-cut pieces from the Make and Take, so I quickly assembled this extra card.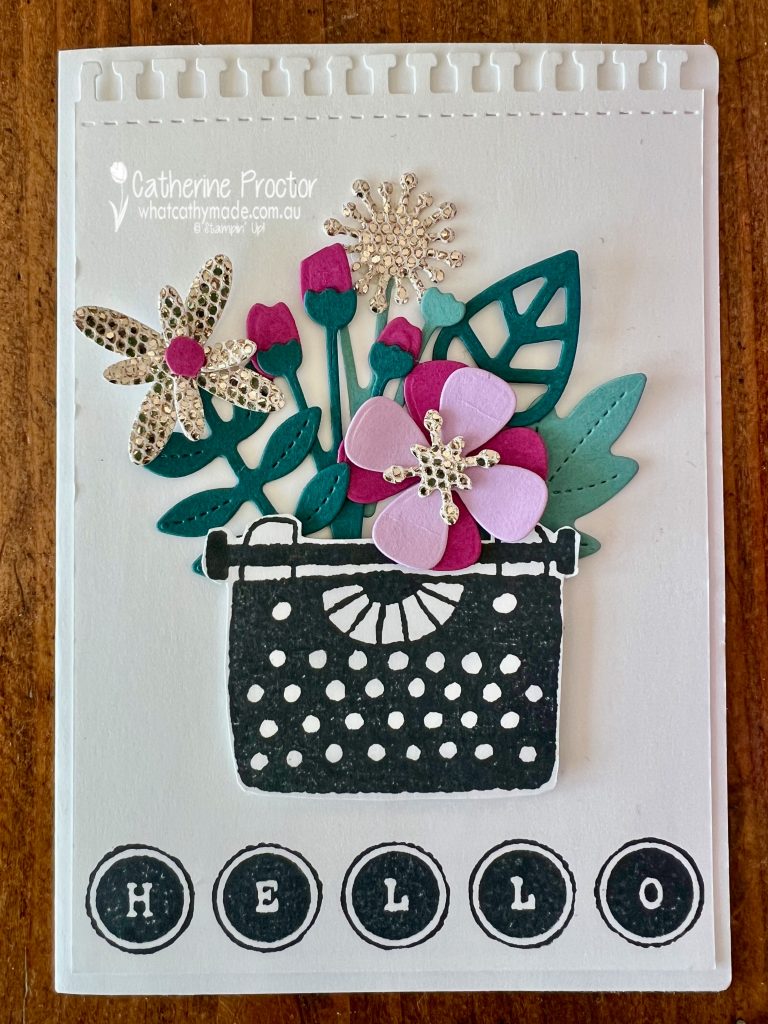 I love using the More Dazzle 6″ x 6″ (15.2 x 15.2 cm) Specialty Paper to add dazzle to any of my projects – it's going to be fabulous for Christmas cards!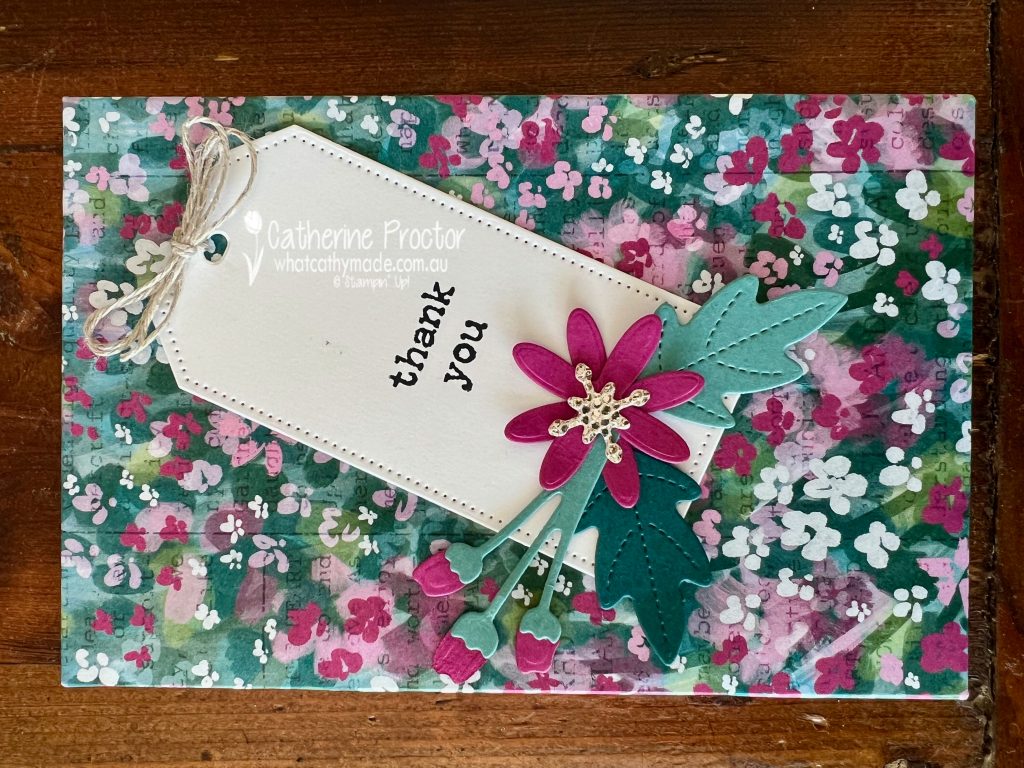 Now it's time to hop on over to our next participant, the lovely Kate Morgan – I can't wait to see what Kate has made this week!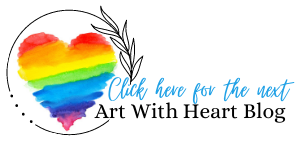 If at any time you find a broken link, you can find the complete list of all participants below.
Catherine Proctor – you are here!
Next Wednesday, 26th July, we'll be back showcasing Blackberry Bliss.
I hope you can join us then.