Welcome to Bronwyn's fifth Birthday Blog hop! You might have come to my blog from Nikki Spencer.
We're a group of stamping friends who are celebrating Bron's 60th Birthday in 2022 with six blog hops, over six months, with six fun themes! Tonight we are sharing fancy folds, a style of cardamking which Bronwyn specialises in!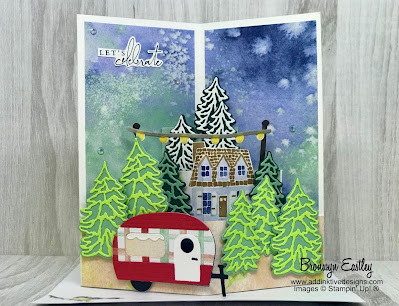 My card tonight is a very simple fancy fold, but it was just perfect for the stamp set I am using – the "Vintage Tools" stamp set. I made this card for my father's birthday last month.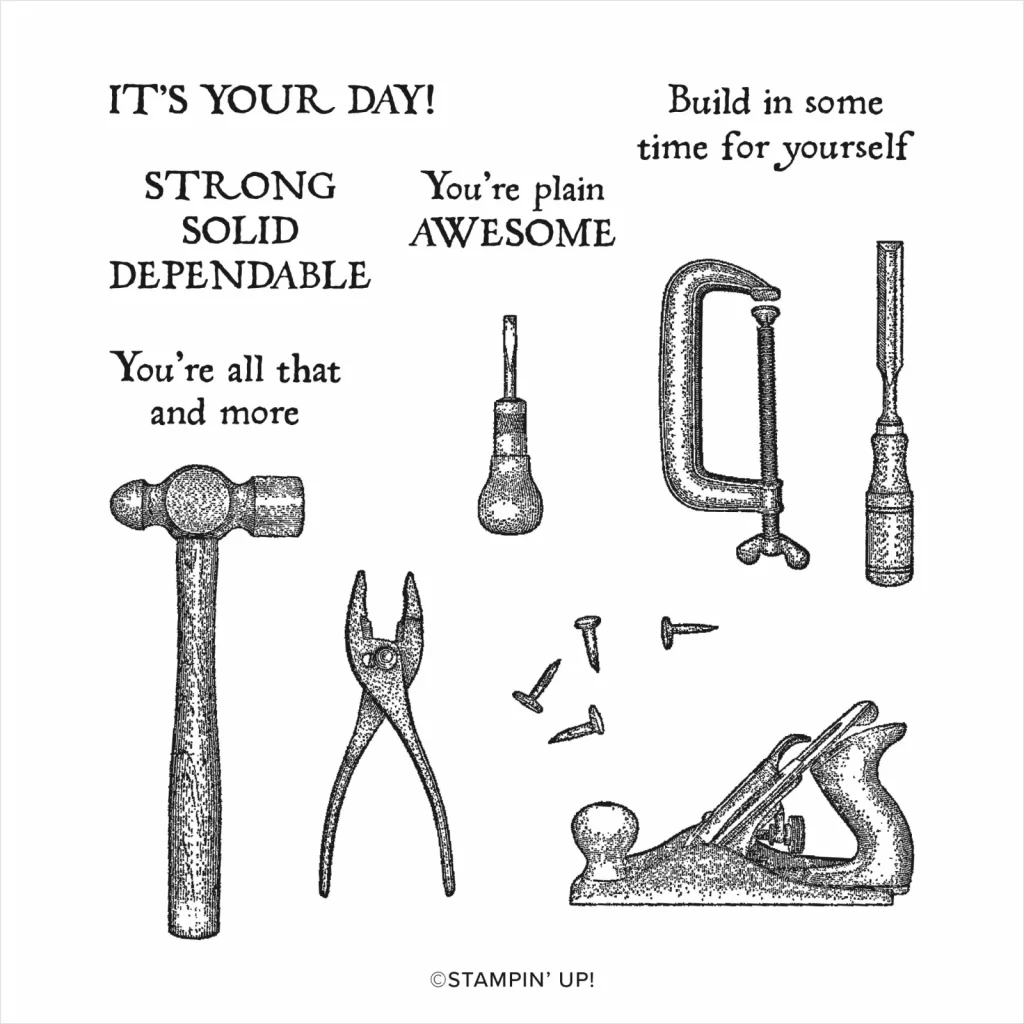 My dad is an incredible woodworker and craftsman and when my parents downsized homes I was lucky enough to inherit some of his vintage tools – many of these tools originally belonged to my grandfather.
So you can see why I decided to make a pop-up tool bench.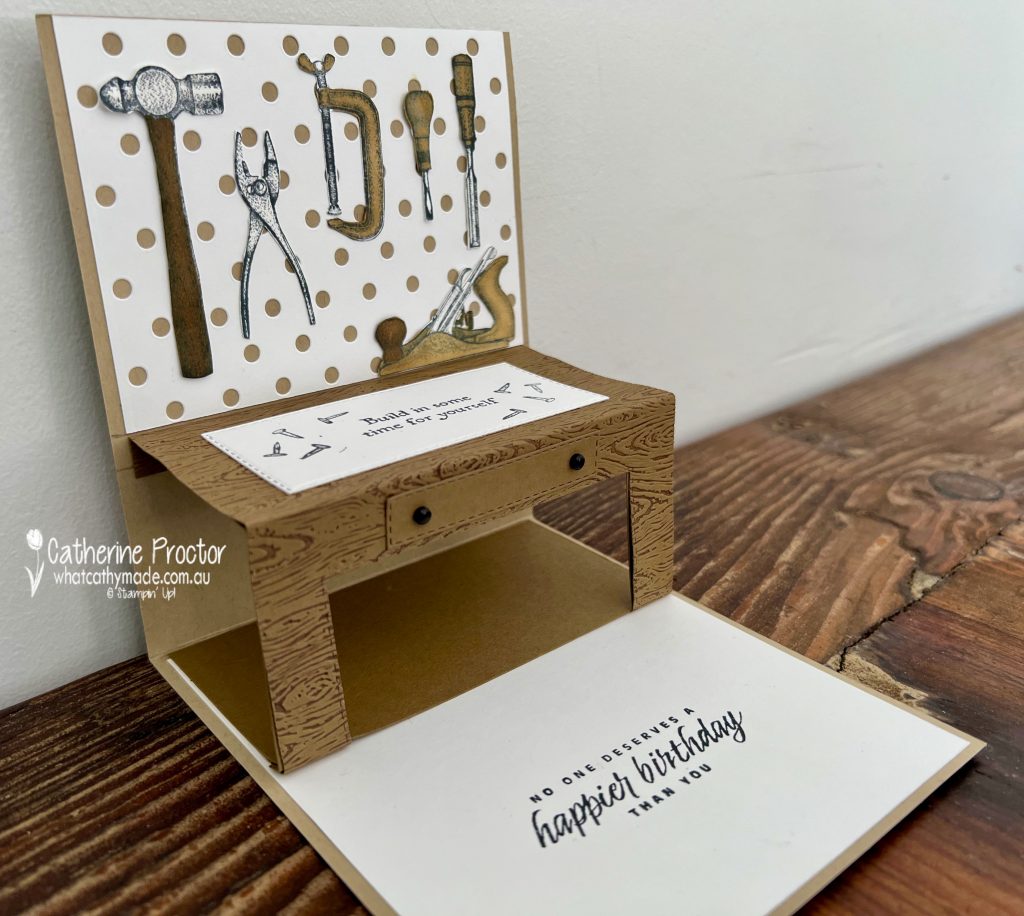 I got the idea for the paper shavings on the front of the card from an overseas Stampin 'Up Demonstrator called Robin Broome, whose husband is a professional woodworker.
These paper curls are so cool and I love how they make the front of the card 3D too!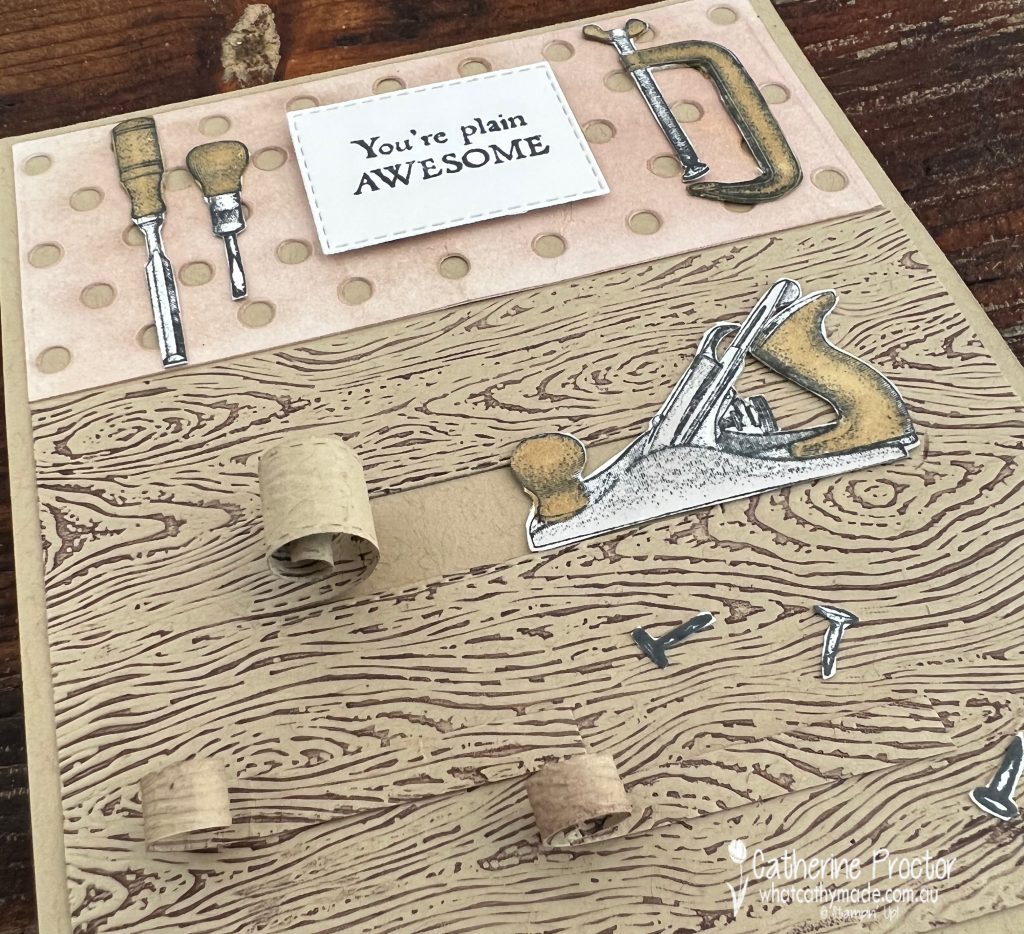 The textured wood on the front of the card is created by wiping the top inside section of the Timber Embossing Folder with Early Espresso ink before using it to emboss Crumb Cake cardstock. Once the cardstock is embossed, run the embossing folder under water to clean.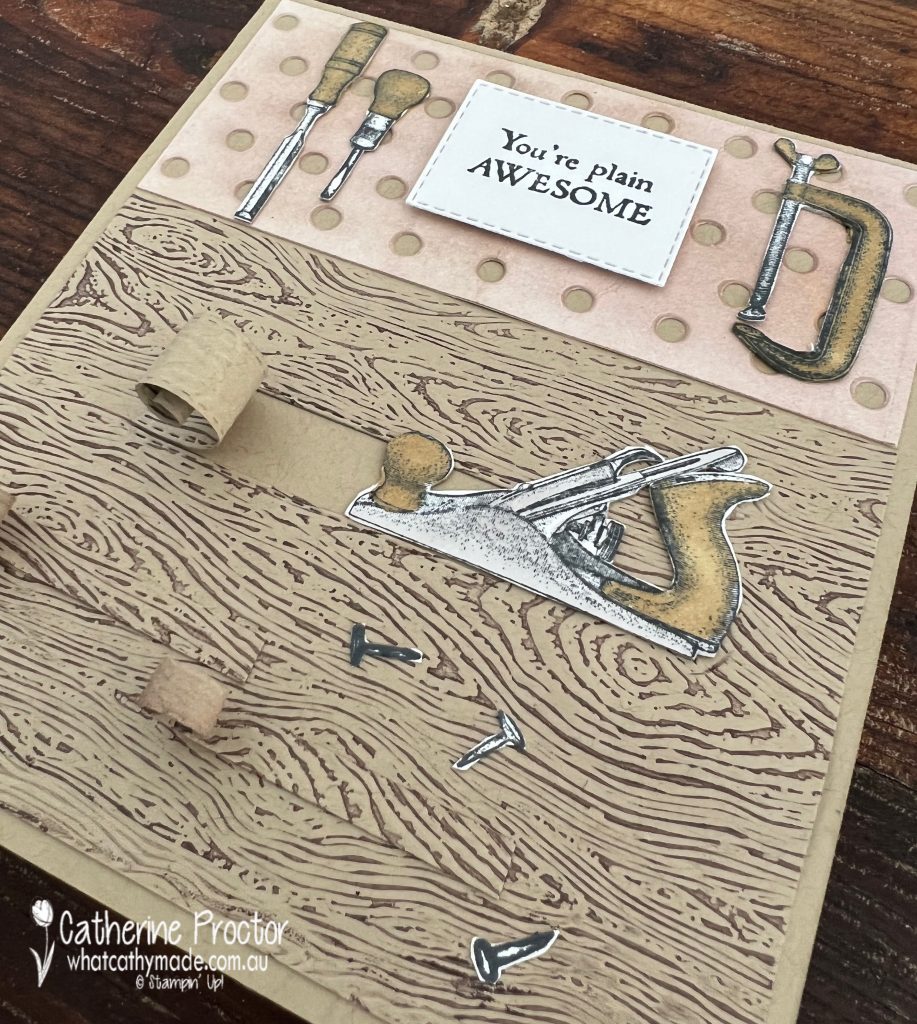 The pegboard is created using the Dots & Spots Die, aged with some Soft Suede ink blended onto the Basic White card stock with a blending brush.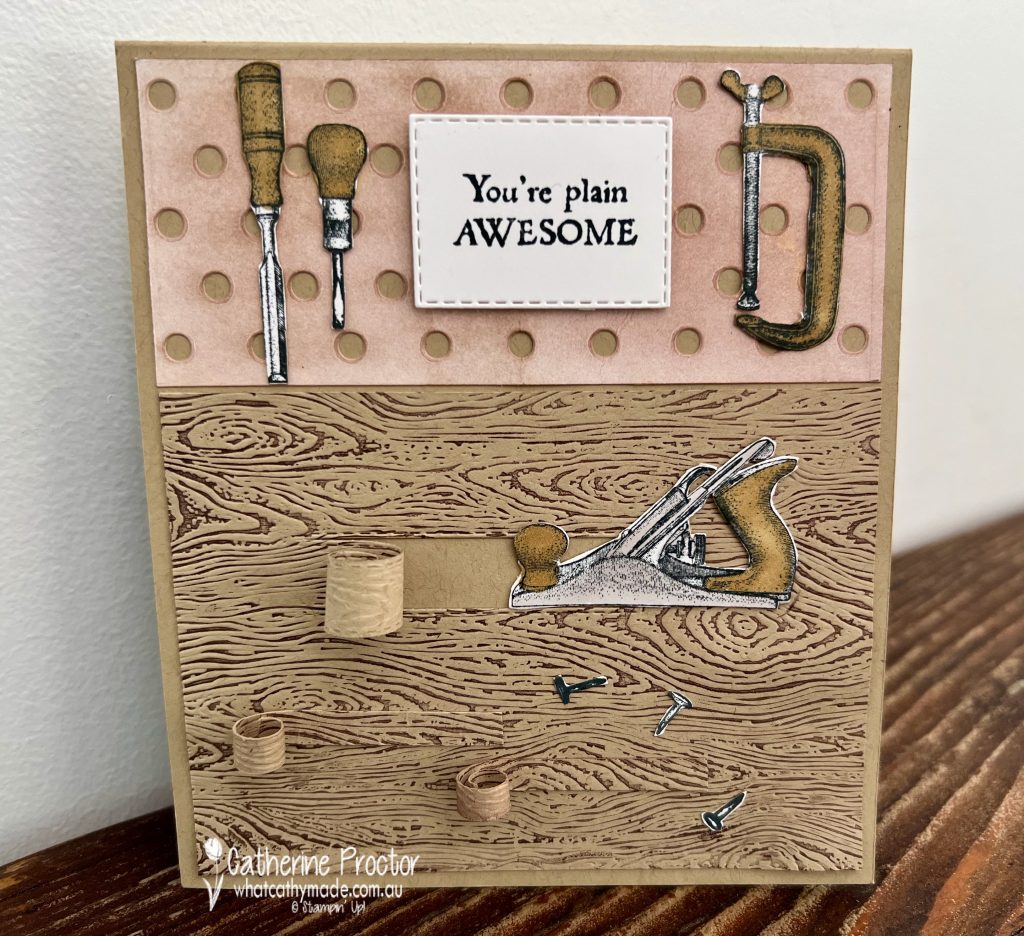 All of the tools, both inside and out, have been coloured using Soft Suede Stampin' Blends and then fussy cut with paper snips.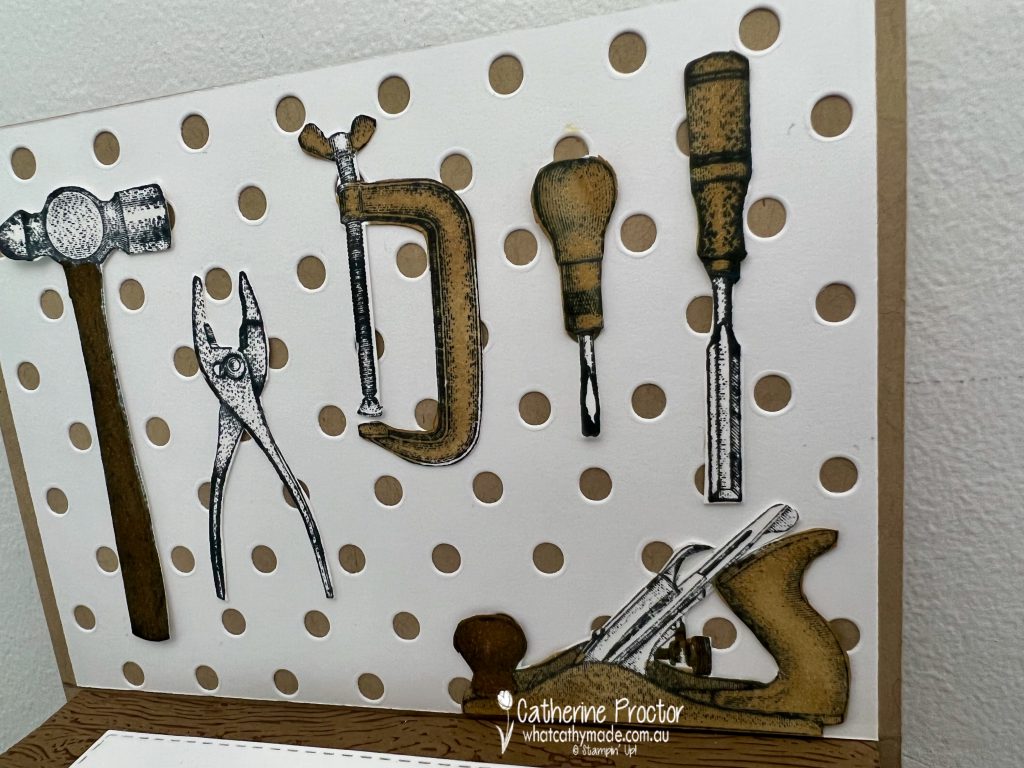 To reinforce the legs of the tool bench I added an extra strip of cardstock under the legs.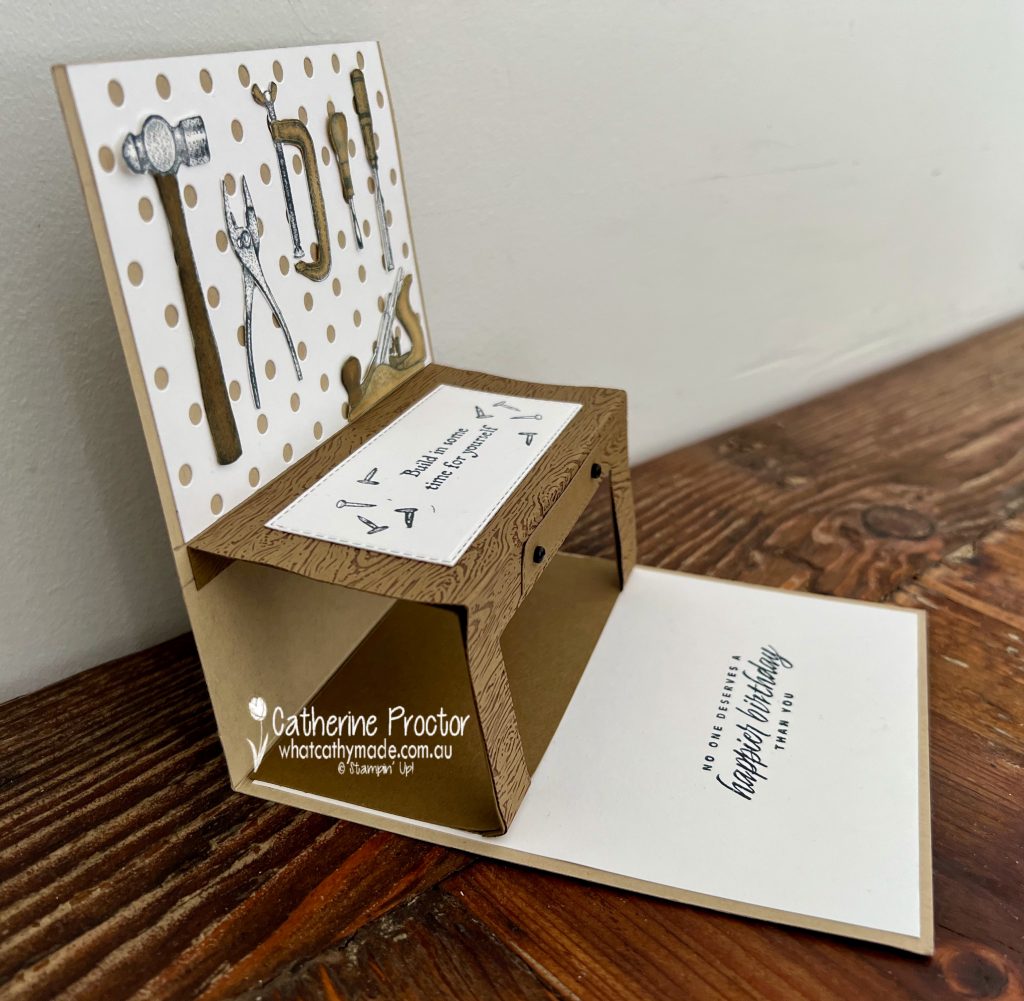 The tool bench drawer is die cut with the Stitched Rectangle die and the handles are Matte Black dots.
Here's what it looks like from above when popped up!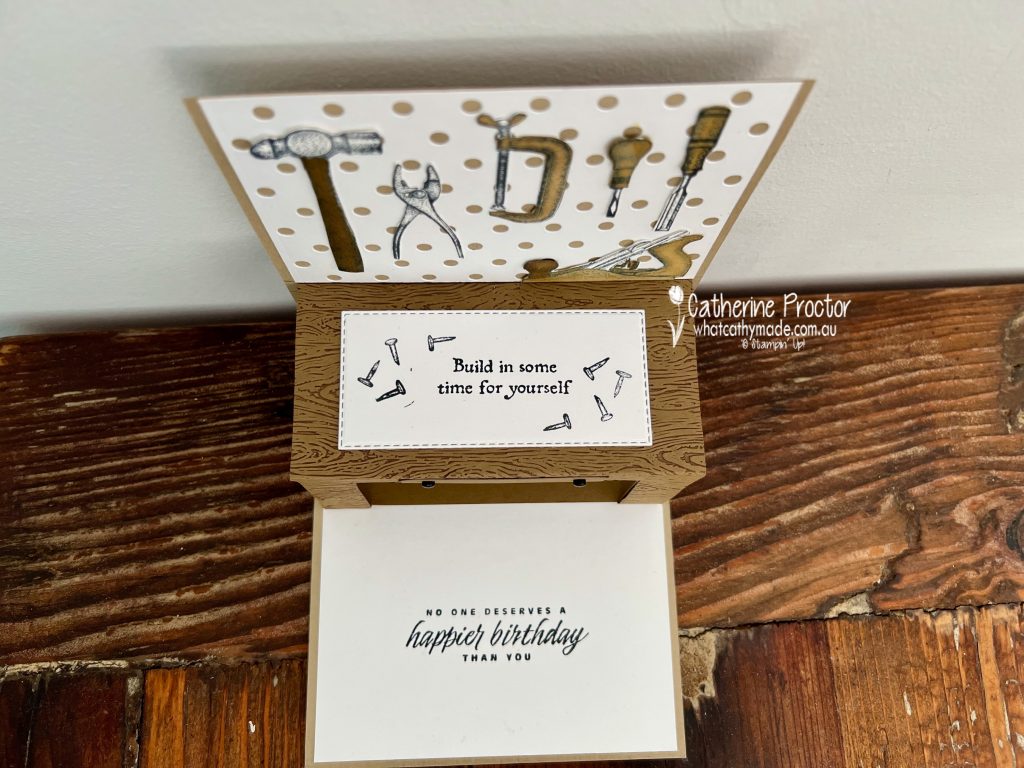 I love creating very personalised cards for my family and friends.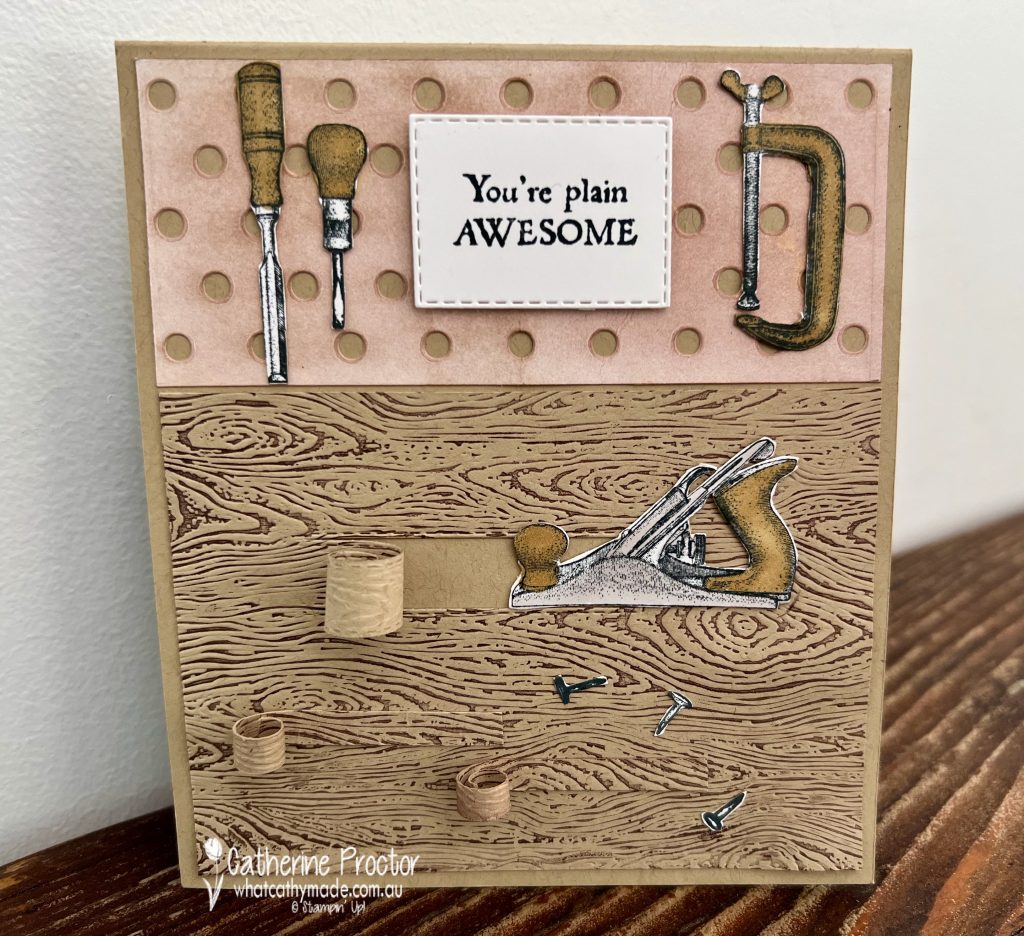 Next up on Bronwyn's Birthday Blog hop is my friend Andrea Sargent. I can't wait to see what Andrea has created today! If you get lost or a link is broken, the birthday girl, Bronwyn, has a list of all the participants on her blog.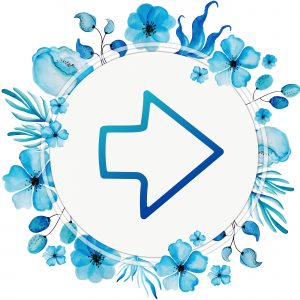 If you live in Australia, you can find and purchase these products in my Stampin' Up! Online Store.
I'll be back in just one hour with the Art With Heart Colour Creations blog hop, where we will be showcasing Coastal Cabana.
Coincidently, I've also created a fancy fold for this blog hop too, so it's a double fancy fold and double blog hop night for me.
Until then, wherever you are in the world, stay safe, stay calm … and keep on crafting xxx