Welcome to Bronwyn's sixth Birthday Blog hop! You might have come to my blog from Vicki Arrowsmith.
We're a group of stamping friends who are celebrating Bron's 60th Birthday in 2022 with six blog hops, over six months, with six fun themes! Tonight is our final blog hop and it's also Bronwyn's actual birthday. The theme for our cards is "Tropical Holiday" because Bronwyn is relaxing right now on a tropical holiday in the location of our header image below – Port Douglas!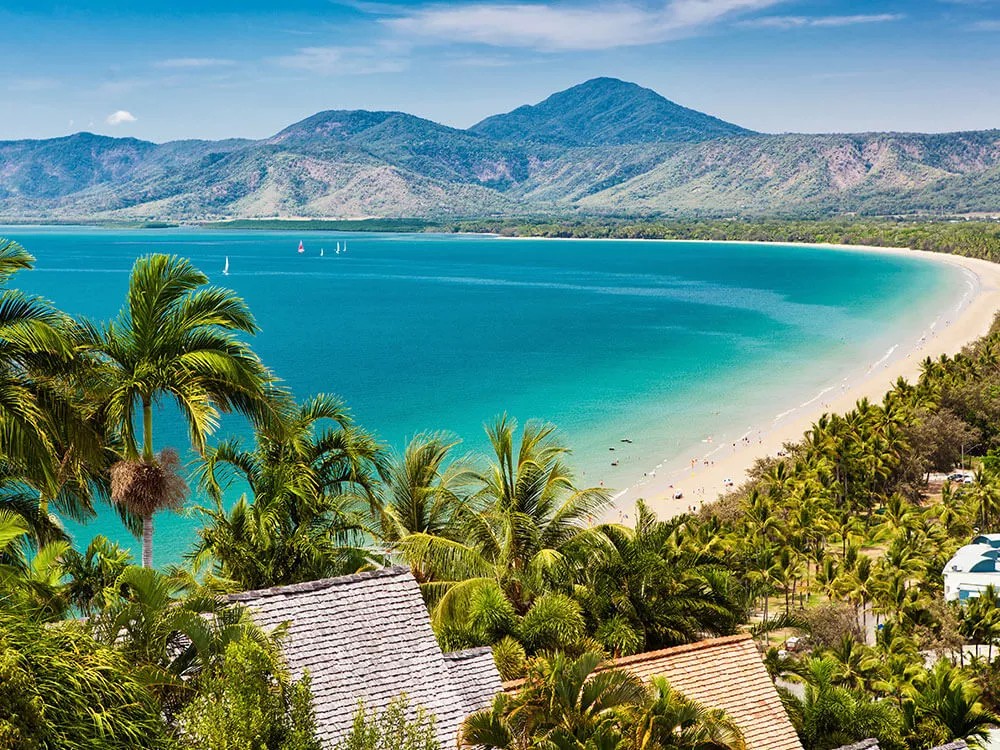 I intended to create a lush card full of greens and vibrant pinks but ended up with a totally different colour scheme. Hopefully it still conveys the relaxing feel of a tropical holiday even though there is not a single green leaf on the card!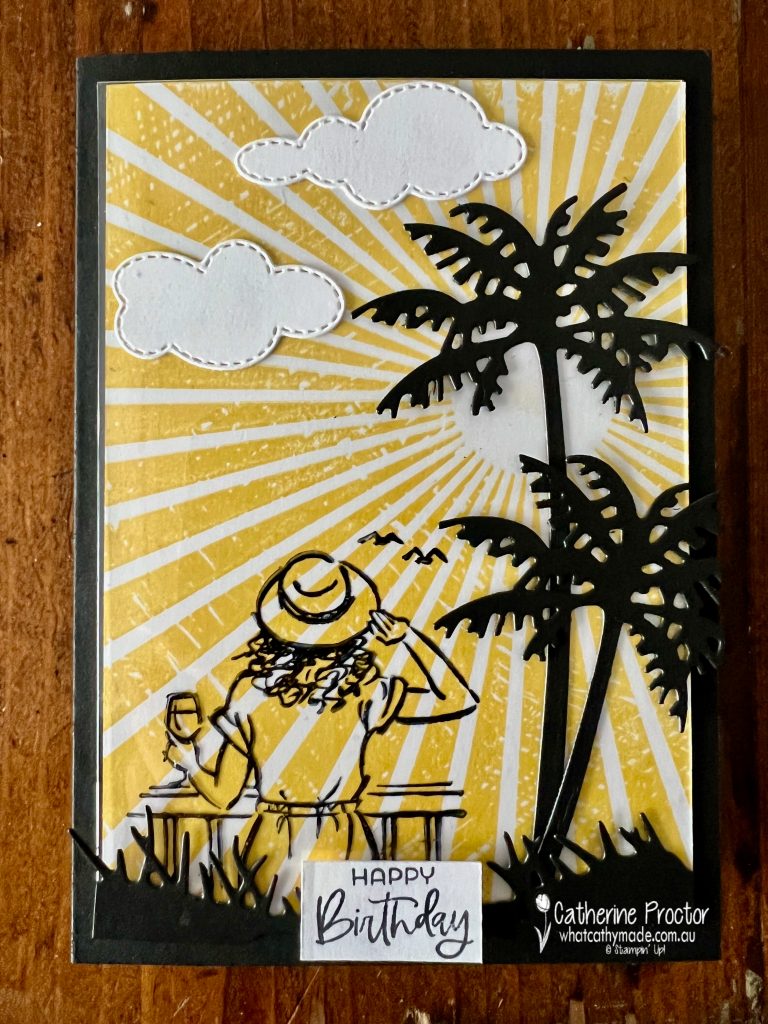 For the vibrant tropical sky I've used the amazing "Rays of Light" background stamp – I love this stamp and I seem to be reaching for it all the time at the moment. The image of the woman with the sun hat and glass of wine is from the "In The Moment" stamp set. I've also used the Paradise Palms stamp set.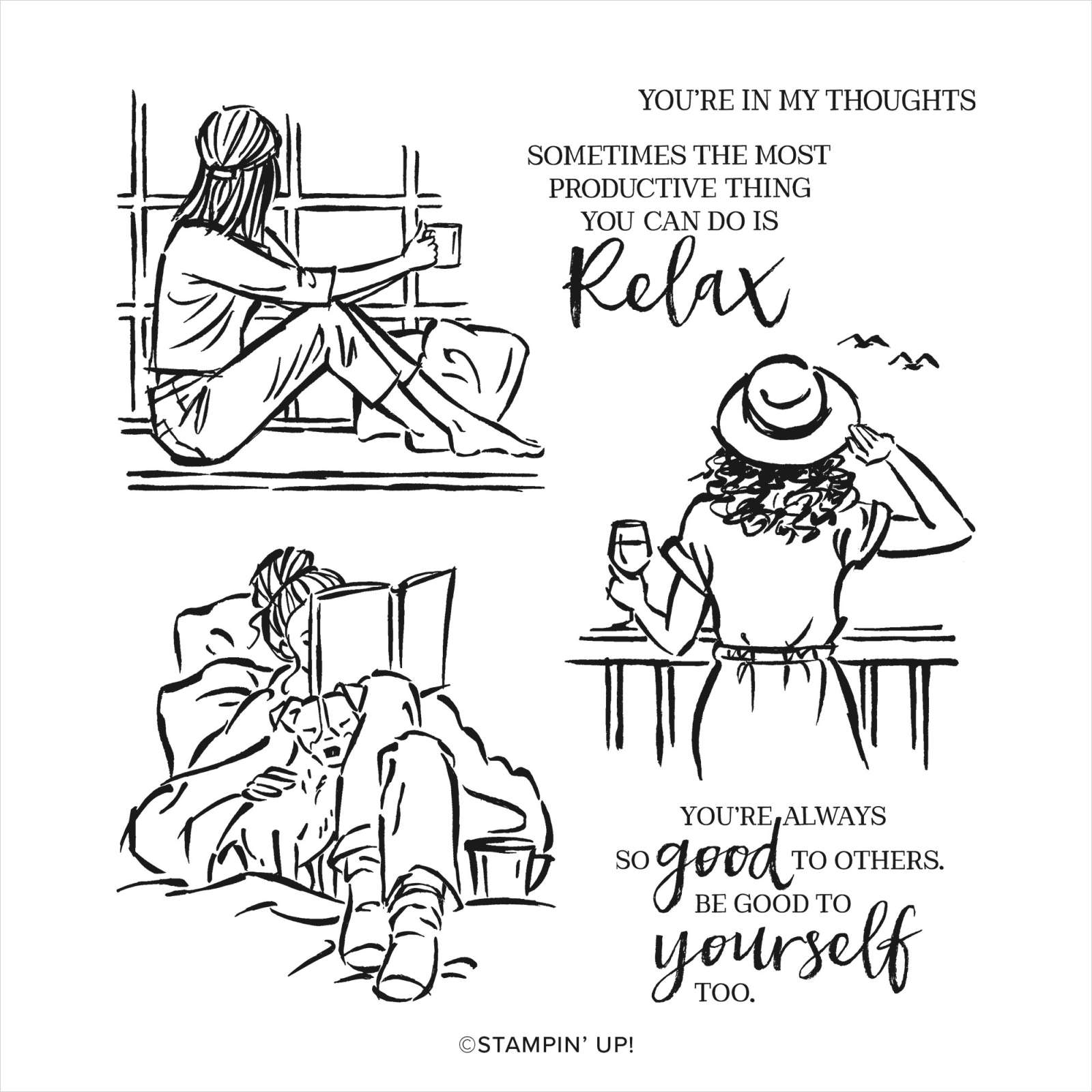 To layer the woman with the sun hat and glass of wine over the top, I stamped in Stazon onto a window sheet. You could just as easily stamp directly onto the stamped background as well. I was going to colour in the stamped image of the woman, but in the end I decided to go with a monochrome colour scheme instead.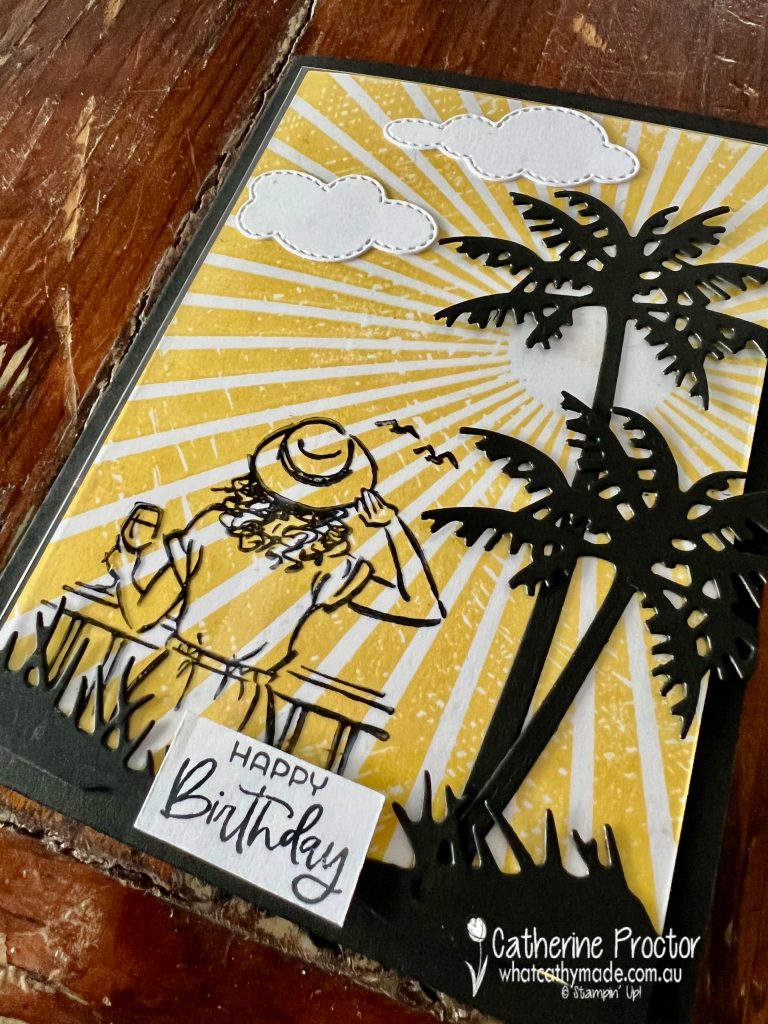 The palm trees and grass are die cut using the Palms dies and the clouds are die cut using the Give it a Whirl dies. I love combining different Stampin' Up! products to create scenes.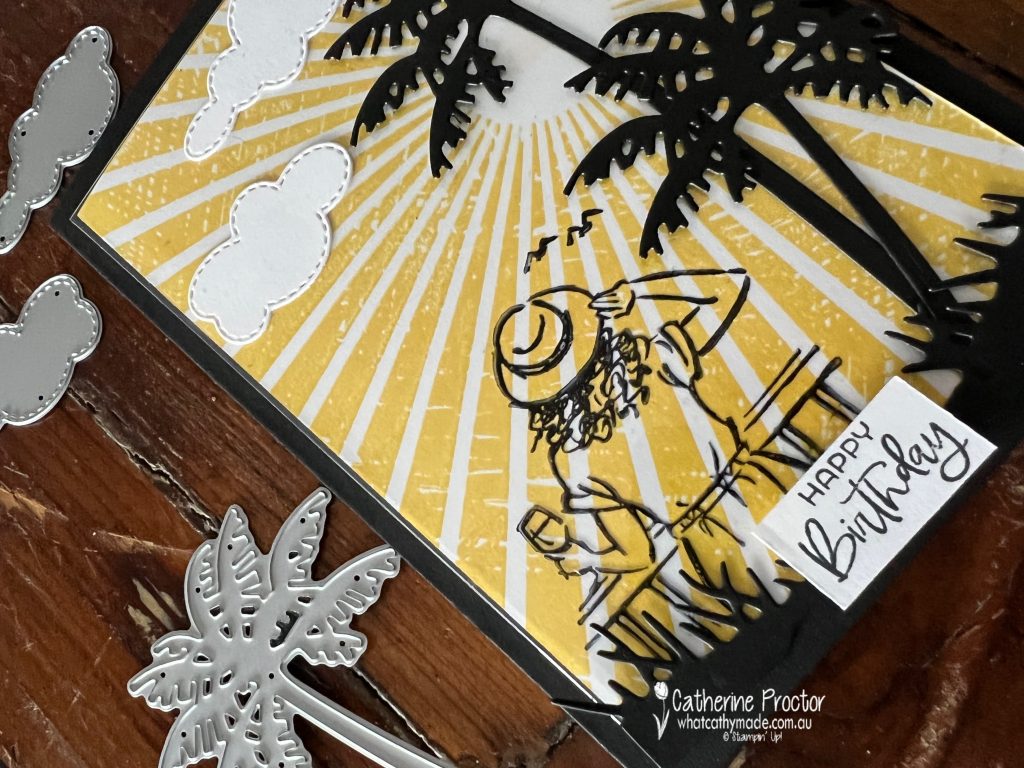 The sentiments on the front and the inside of the card and the palm trees on the inside are from Paradise Palms Stamp Set that coordinates with the Palms Dies.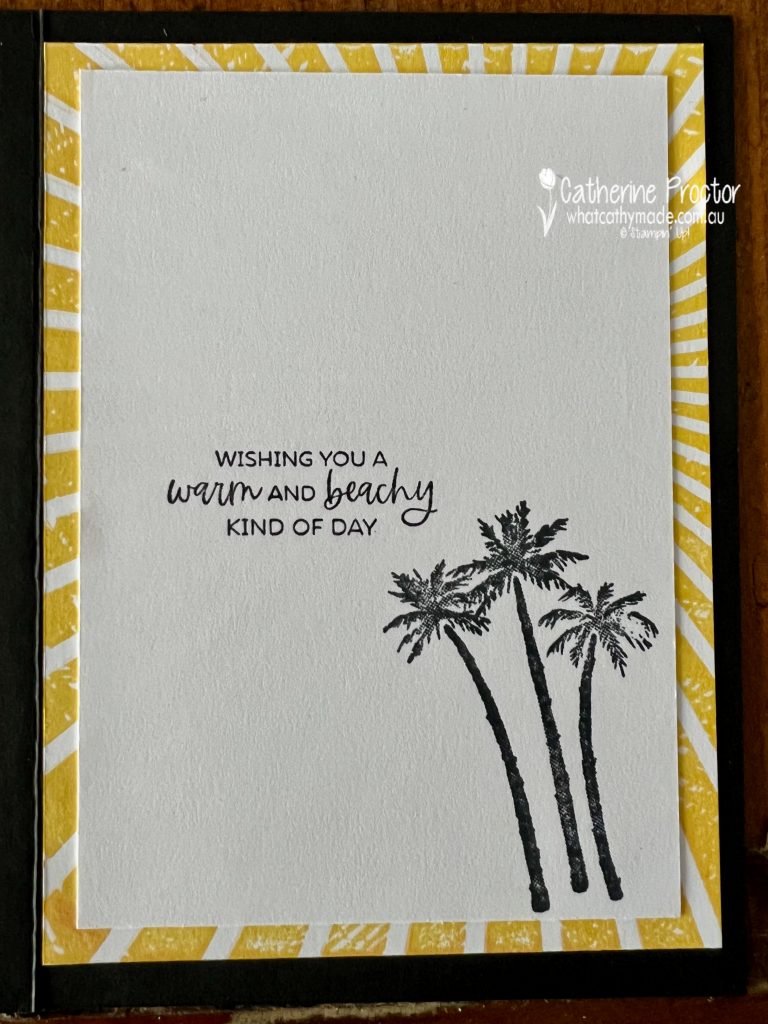 Next up on Bronwyn's Birthday Blog hop is Jan McQueen. I can't wait to see what Jan has created today!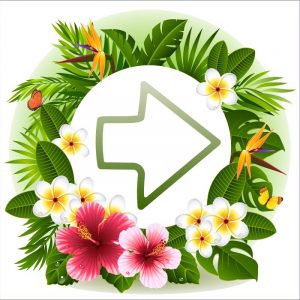 Here's the full list of participants in the Blog Hop – hop along to be inspired by what everyone has created. 
Catherine Proctor – you are here!
If you live in Australia, you can find and purchase these products in my Stampin' Up! Online Store or by clicking on the links below.
Product List
I'll be back tomorrow night with a Christmas project and again on Wednesday with the AWH Colour Creations blog hop where we will be showcasing Evening Evergreen.
Until then, wherever you are in the world, stay safe, stay calm … and keep on crafting xxx