I hope you had a happy Mother's Day!
My mum is an amazing paper quiller, knitter and paper crafter so the new Crafting With You bundle was just perfect for making her Mother's Day card this year.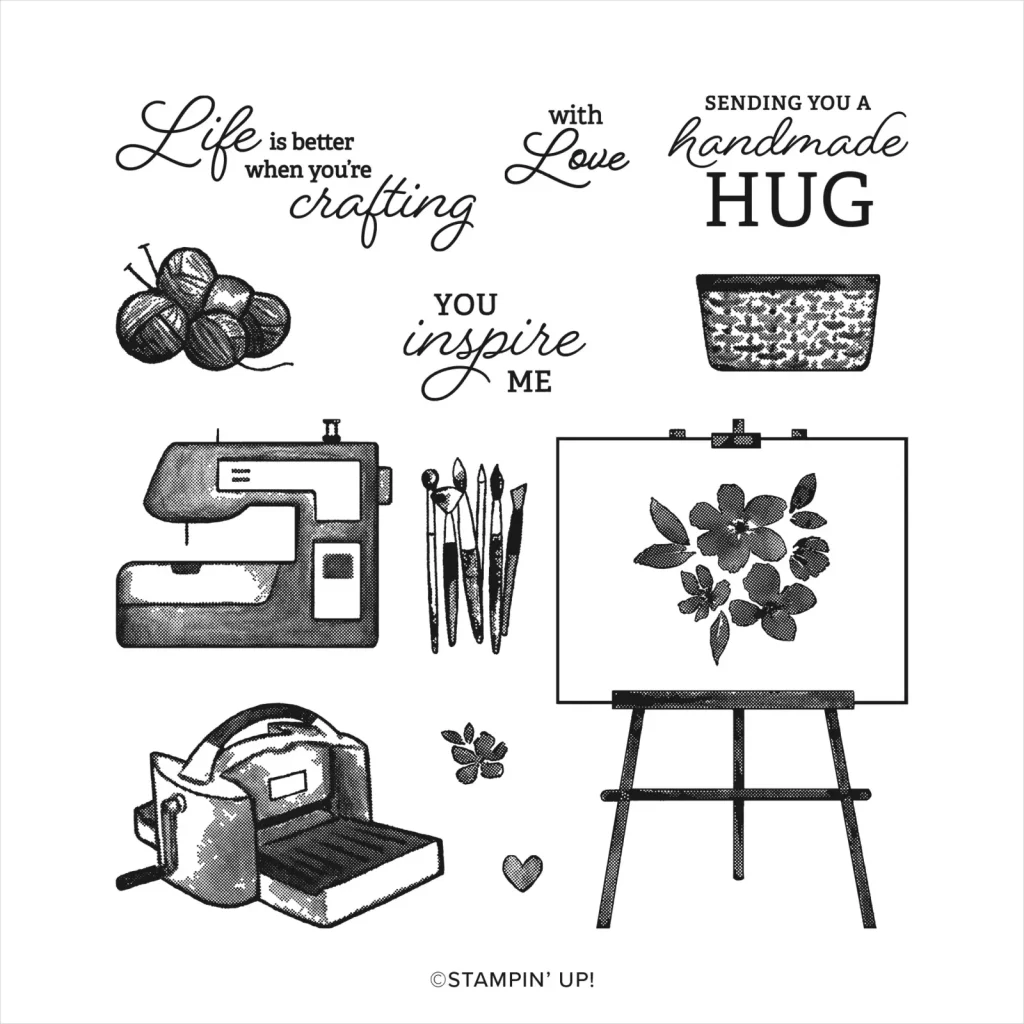 There are so many cute crafting elements in this stamp and die set. I wanted to include them all on the card so I made a Trifold Shutter Card.
Here's what it looks like closed.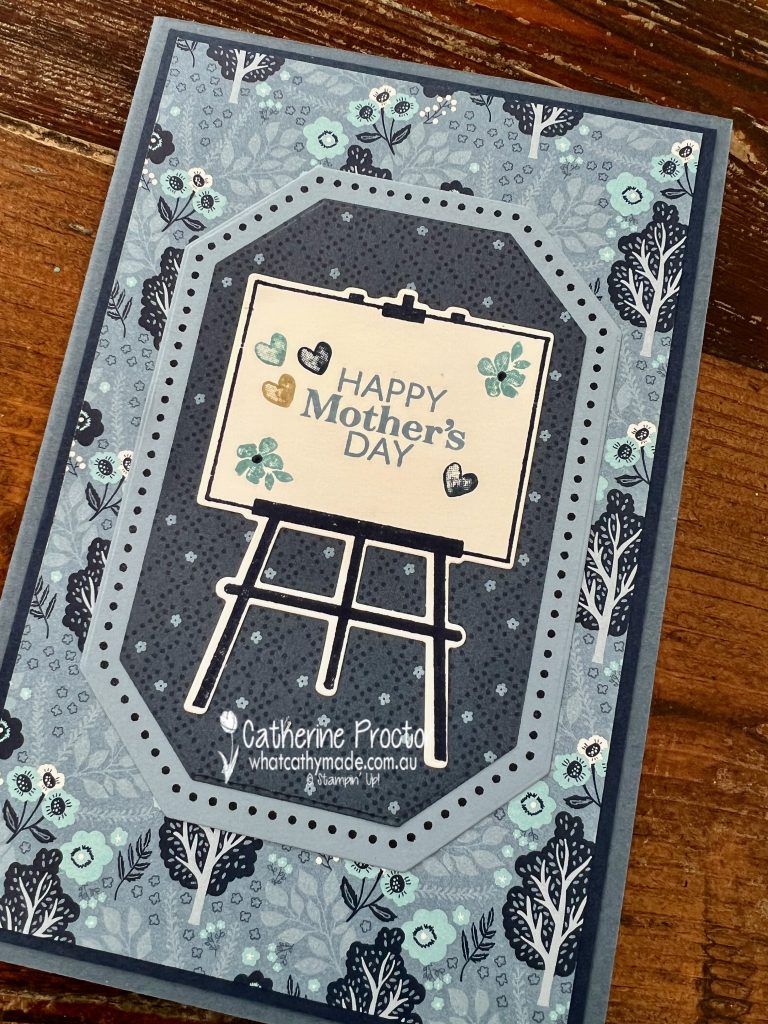 And here's what it looks like inside the card!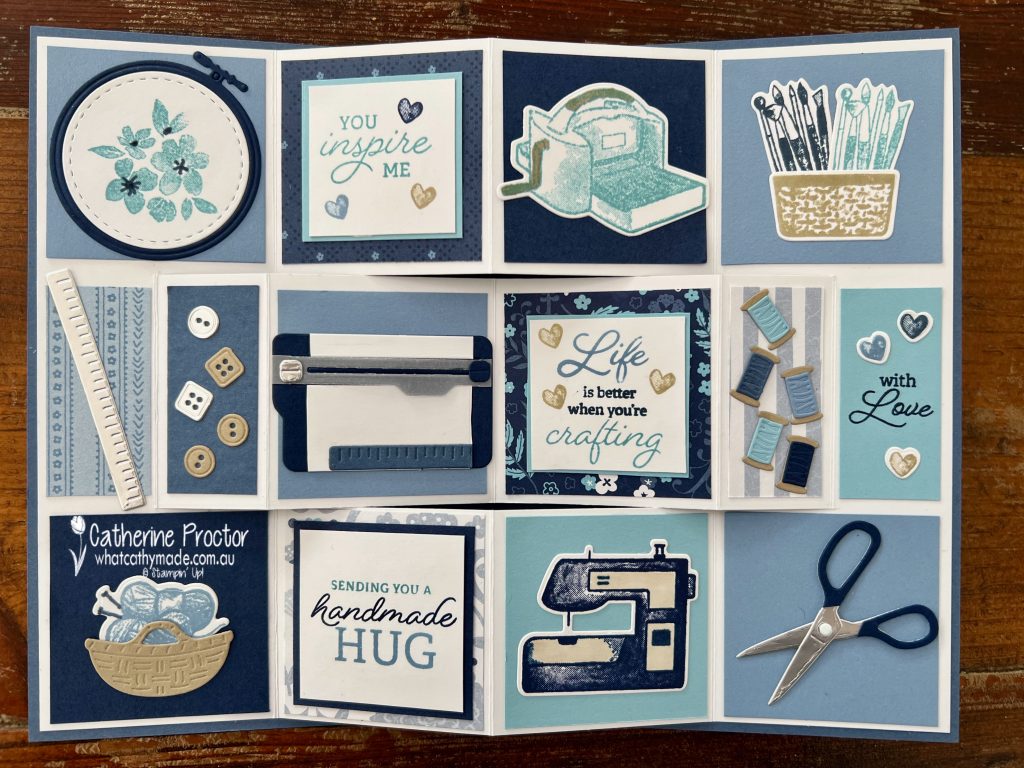 If you've never made a Trifold Shutter Card before, here's a template I've created using metric measurements and A4 cardstock.
Trifold Shutter Card Template
Cut a piece of Misty Moonlight cardstock (this is the outside card base) 24.5 cm wide x 18.5 cm high.
Score the outer card base at 12.25 cm along the 24.5 cm side and then fold in half along this score line.
Cut a Basic White inner card base (for the fancy fold) 24 cm wide x 18 cm high.
Score the inner card base at 12.25 cm and then fold in half along the score line.
Measure and draw with a pencil the cutting lines as per the template diagram below then carefully cut along these cutting lines.
Now measure and score all of the fold lines and then rub out any pencil marks.
Decorate each panel as desired.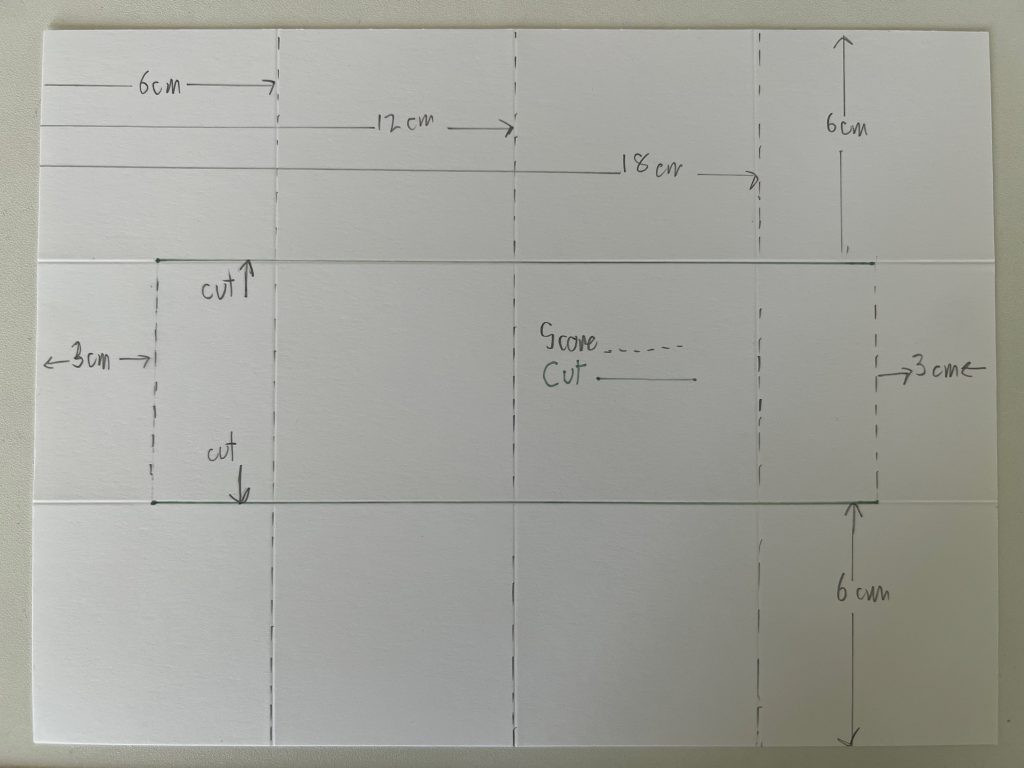 Here's what the Trifold Shutter Card looks like from above so you can see the direction to fold the score lines.
After decorating the inside of your trifold shutter card, adhere it to the Misty Moonlight card base. Make sure you only adhere the left and right sections of your fancy fold to the inside of your card base so the middle section of your trifold shutter card can open and close.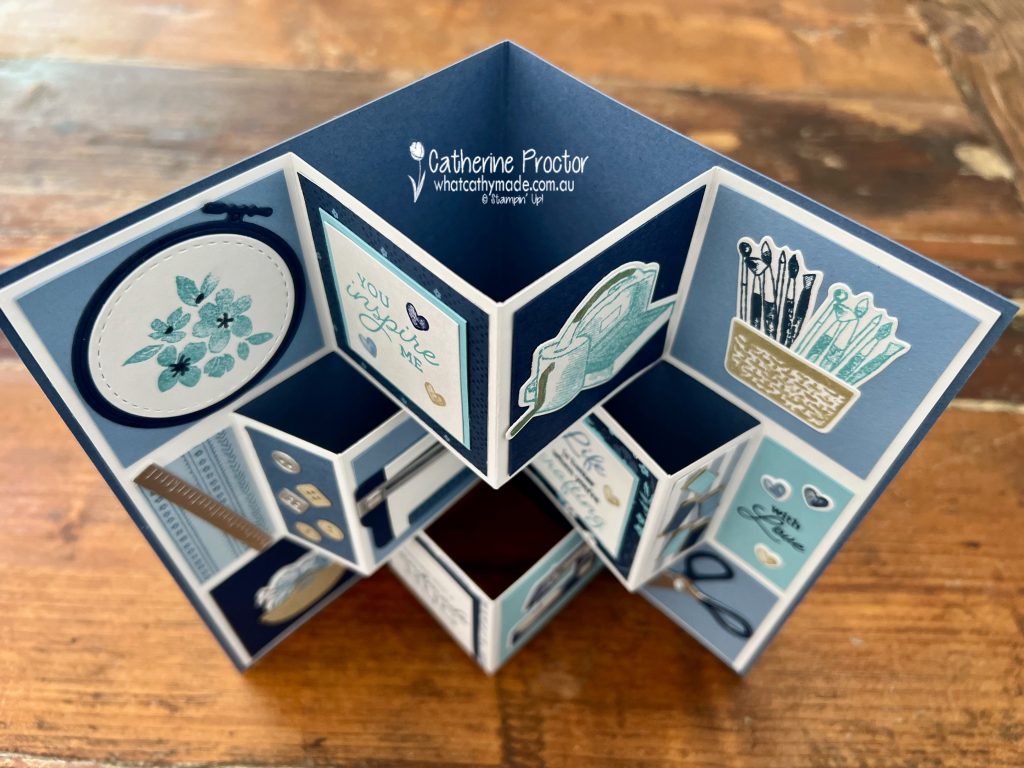 If you love crafting or miniatures you're going to love the Crafting With You bundle. It includes stamps and/or dies for a Stampin' Cut & Emboss Machine, a Paper Trimmer, a pair of scissors, embroidery hoop, ruler, spools of thread, knitting wool and needles, buttons, a sewing machine, paint brushes, baskets and more!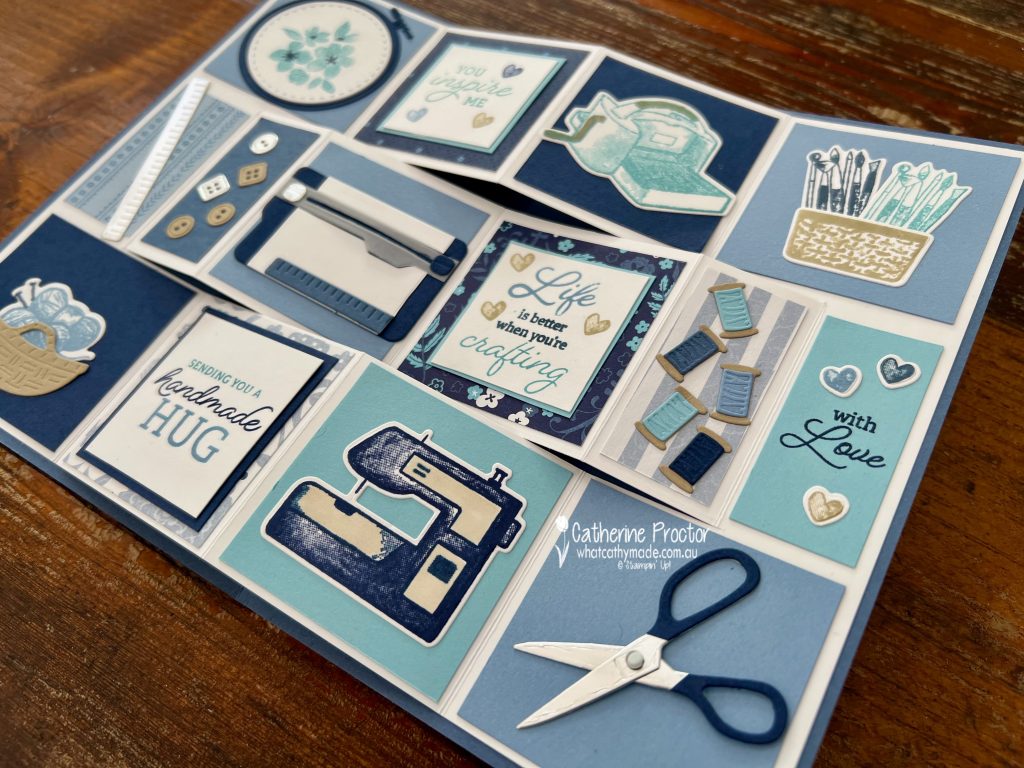 The colours in my card are the assorted blues used in the stunning Countryside Inn DSP, as well as Crumb Cake and silver foil. These are some of Mum's favourite colours.

The front of the card features the Countryside Inn DSP, and the Countryside Corners bundle (stamps and dies). I used the art easel from the Crafting With You bundle to display my sentiment.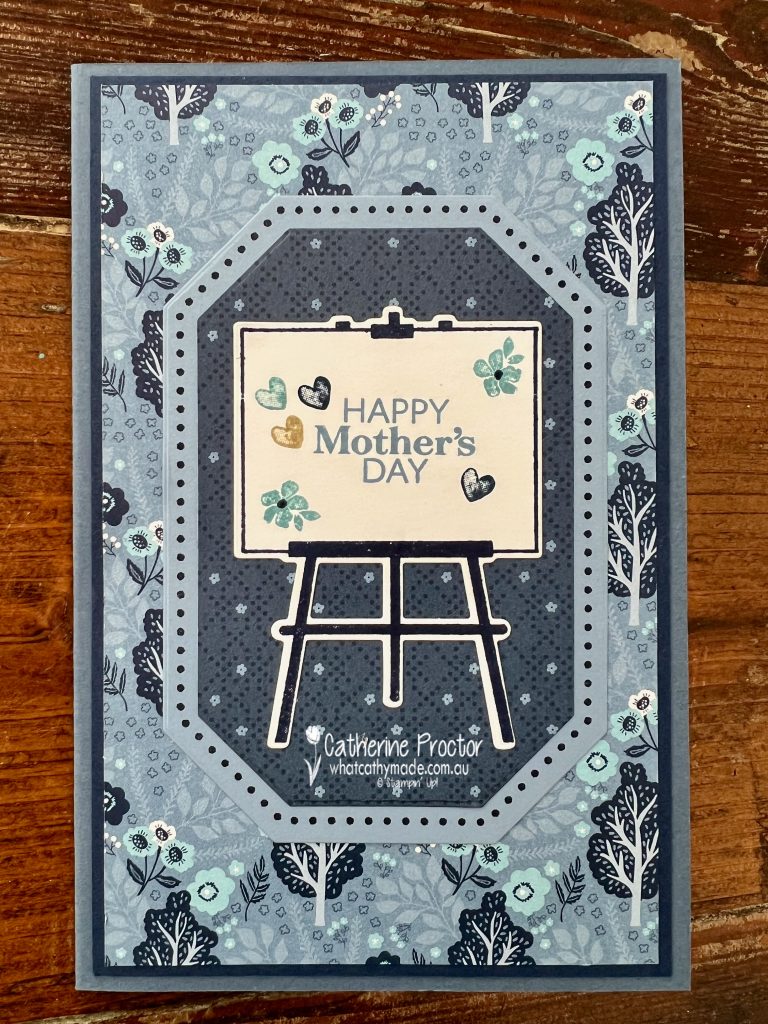 Don't forget to use the stamp sets that come in kits on your other cards too. This "Happy Mothers Day" stamp is from the stamp set included in the Sentimental Rose All-Inclusive Card Kit.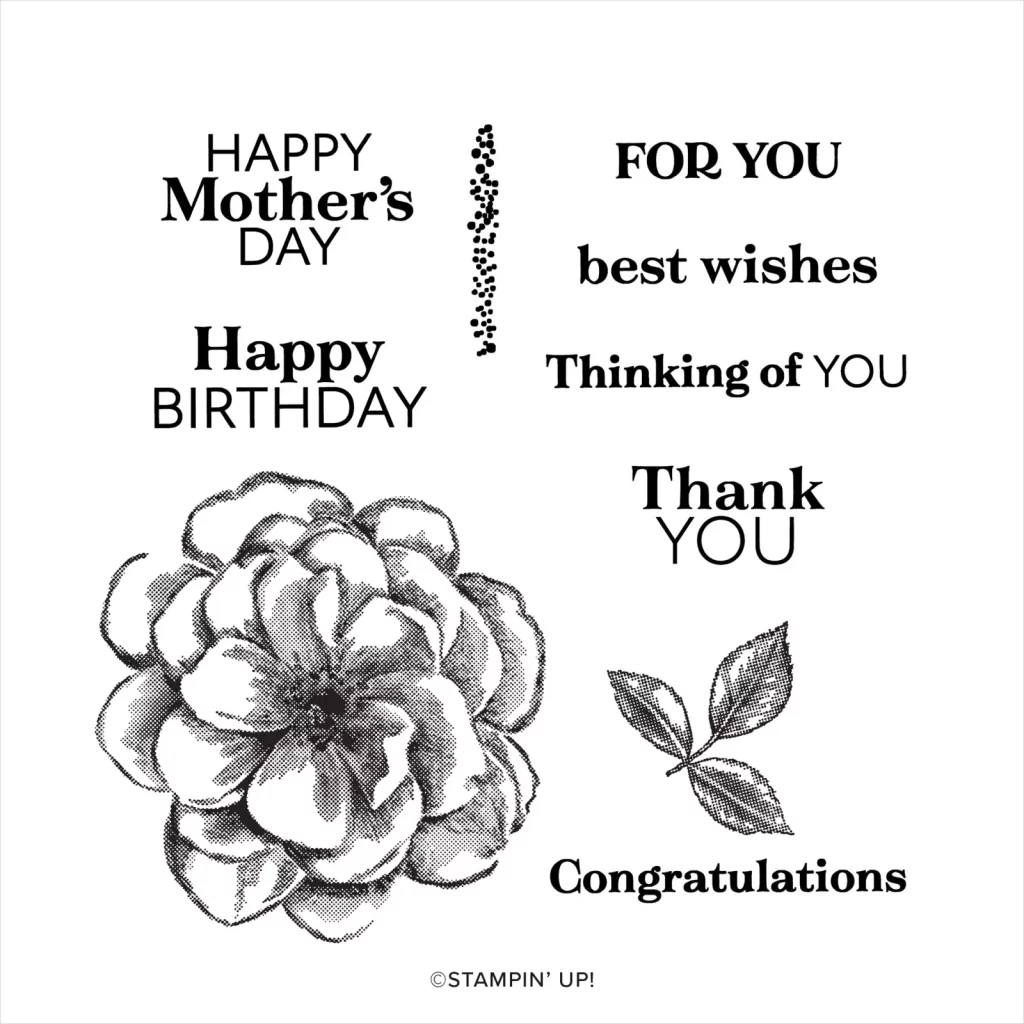 As I was giving the card to my mum in person and it is so big, instead of making an envelope I simply tied a bow of the Night of Navy 3/8″ (1 cm) Bordered Ribbon around the card. This ribbon also helps to keep the card closed.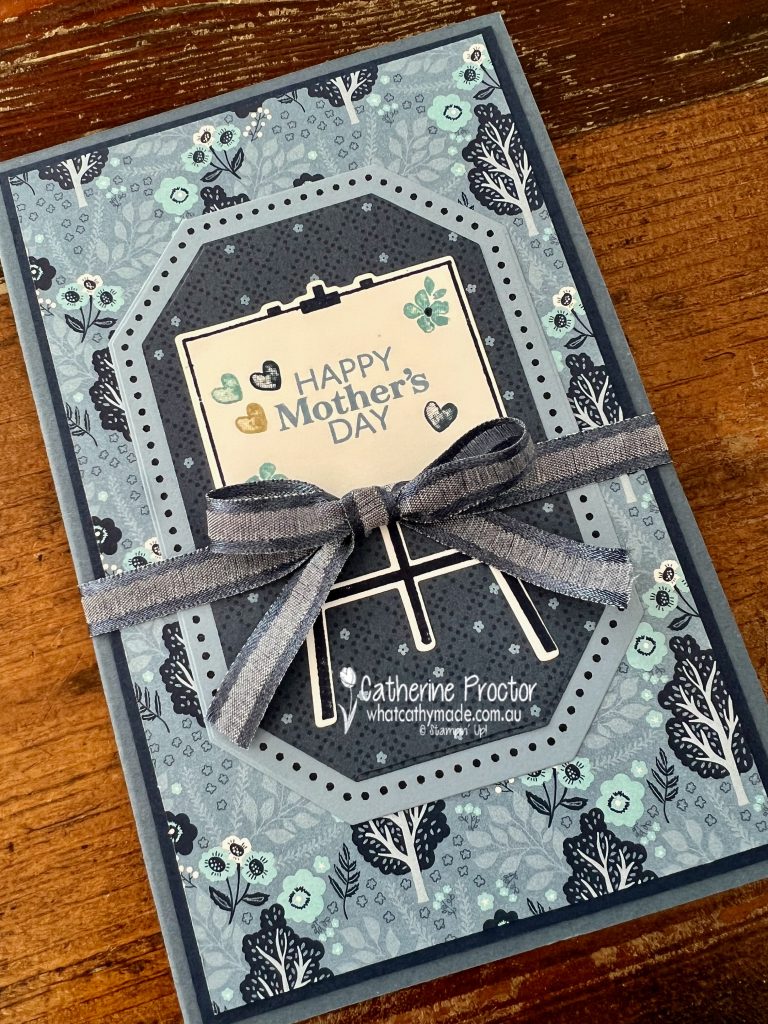 Using Post It notes to mask off sections of my stamps as I inked them up (you then remove the Post It note before stamping), allowed me to stamp some of the sentiments inside the card in a mix of blues.
It also allowed me to fit the "life is better when you're crafting" sentiment onto one of the flaps of the fancy fold.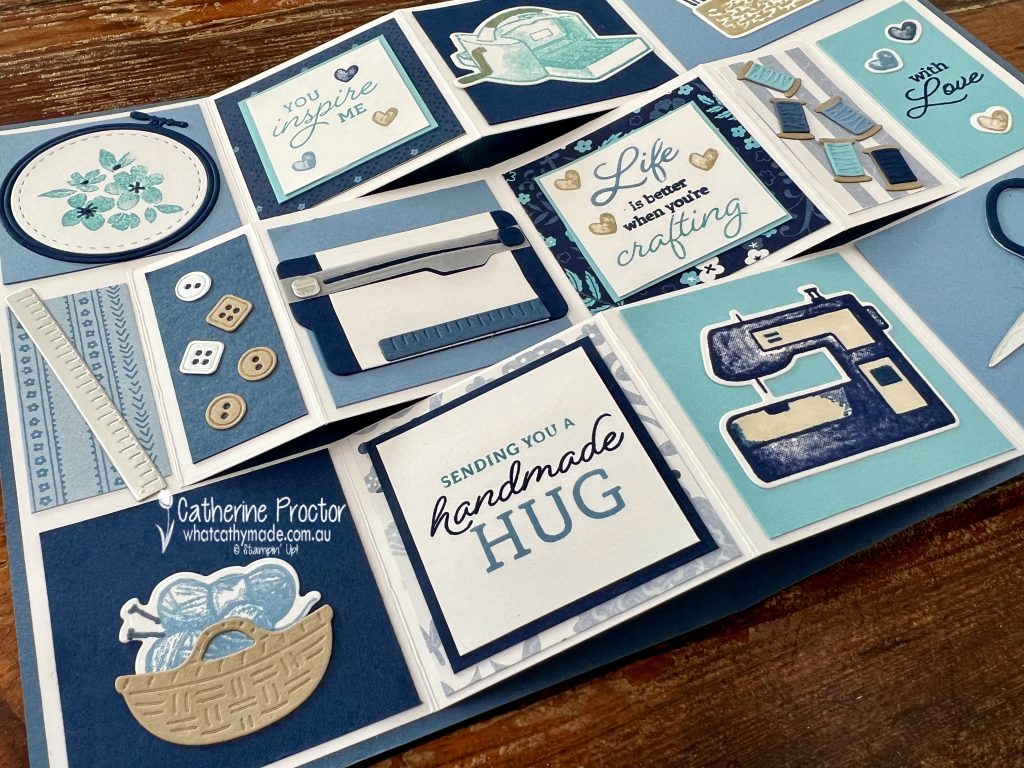 I'm so grateful for so many things about my mum, but especially for free rein she gave me from a very young age to pursue all my creative endeavours – cooking, sewing and any type of crafting!
If you live in Australia, you can find and purchase these products in my Stampin' Up! Online Store.
I'll be back on Wednesday night with our weekly AWH Colour Creations blog. This week we are showcasing one of the new 2023-25 In Colours – Moody Mauve.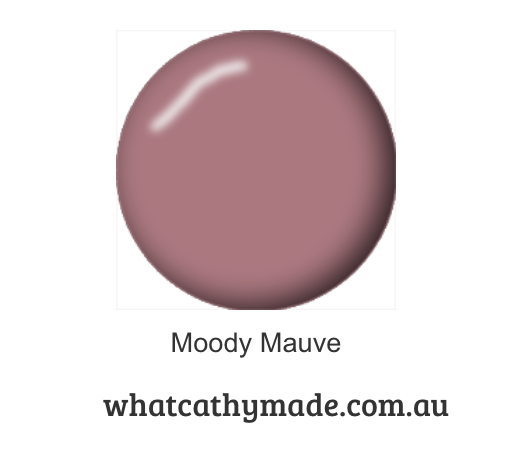 I hope you can join us then.