Today I'm sharing with you a sneak peek of the Dandy Garden Suite which will be in the upcoming January-June 2021 Mini Catalogue. The Dandy Garden suite is a "mega suite" with so many fantastic co-ordinating products.
Today I'm using just some of the products from this suite: 6×6 DSP paper, a Dragonfly stamp set, Dragonfly punch, Mossy Meadow braided linen trim and the cutest mini ladybug embellishments!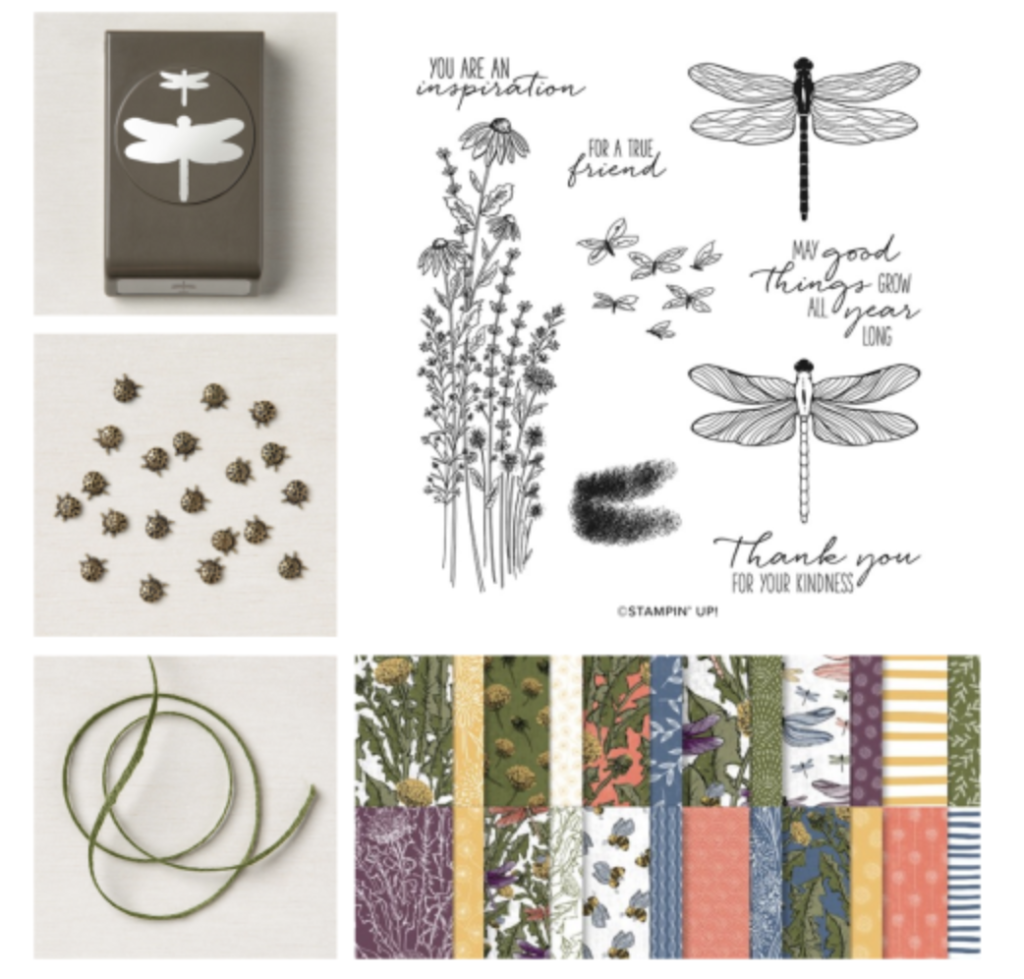 Some of this new collection of products were been made available to Stampin' Up! Demonstrators who registered for Stampin' Up!'s OnStage @ Home event which I've just attended this past weekend. We all made three simple but stunning cards with this suite.
The Dragonflies on these cards were punched out with the Dragonfly Punch. The smallest dragonfly was punched out of Whisper White card stock and largest Dragonfly is punched from the Dandy Garden Designer Series Paper.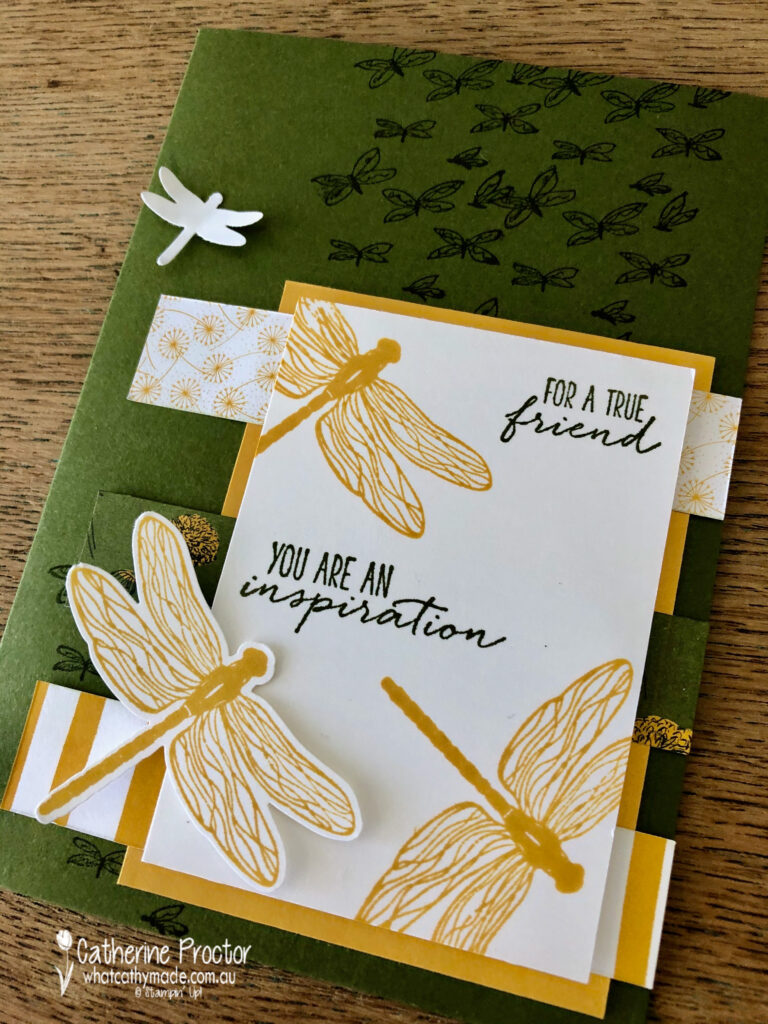 This card shows more patterns from the beautiful Dandy Garden Designer Series Paper and the texture of the Mossy Meadow Braided linen trim.
If you look closely at the Designer Series Paper with the dragonfly pattern you'll see that the Blackberry Bliss dragonfly exactly matches the size of the smaller dragonfly punch so you can actually use your punch to punch out both sizes of dragonfly from the DSP if you don't feel like stamping and colouring them yourself.
I really like the simplicity of this final card.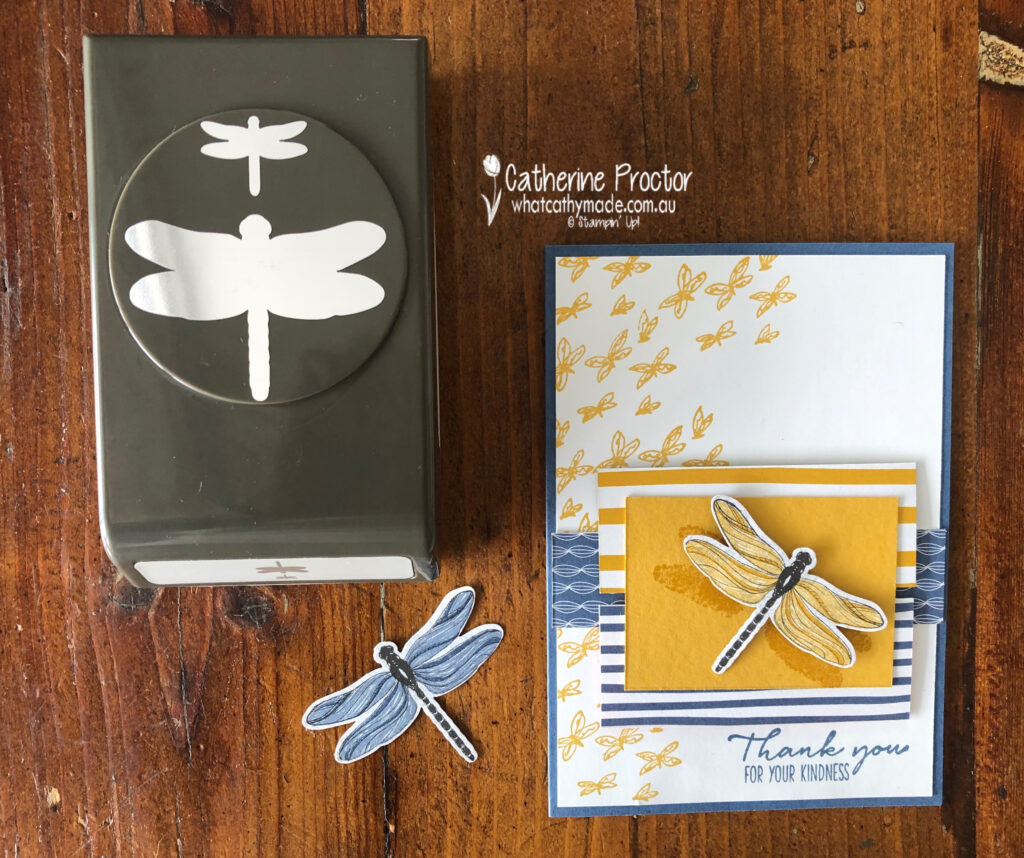 Did you notice the shadow under the dragonfly's wings?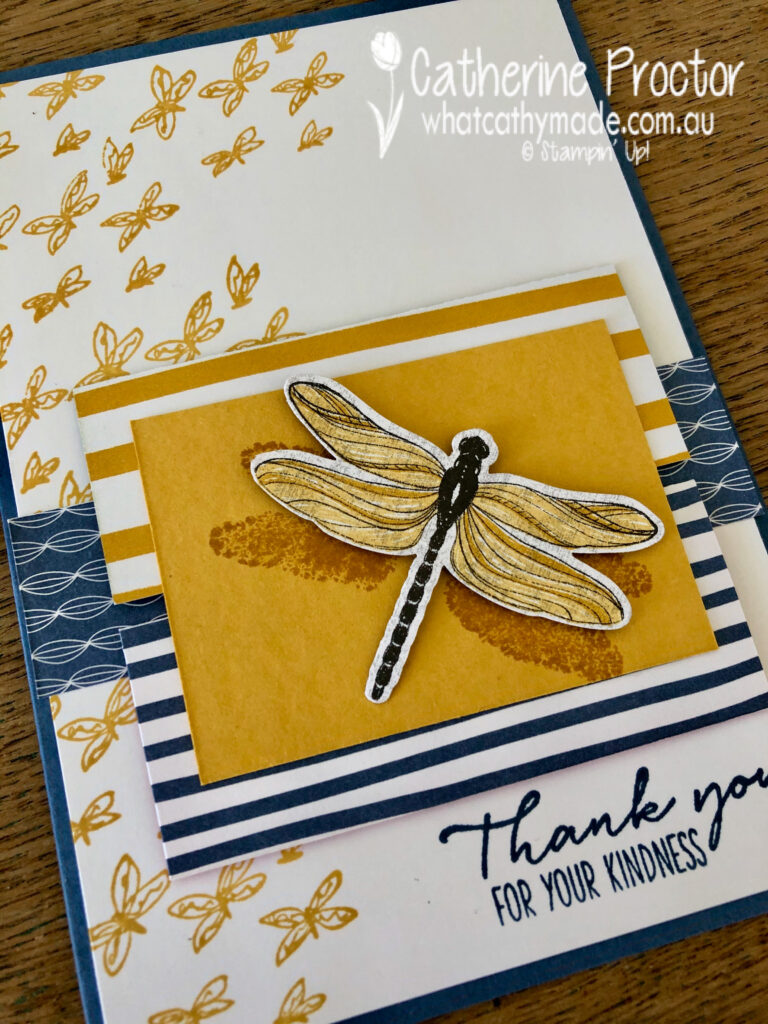 This stamp can either be used either as a shadow or to add colour to the dragonfly's wings.
And here's a close-up of another card so you can see the adorable little ladybug embellishments!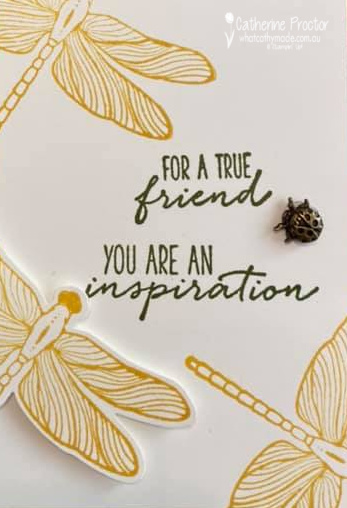 I'll be back with some more samples from the Dandy Garden suite once I've had some time to play with this set.
In the meantime, if you'd like me to post you your very own copy of the upcoming January-June 2021 Mini Catalogue or the August – December 2020 Mini Catalogue, the 2020-21 Stampin Up! Annual Catalogue, the 2020-21 Beginners Brochure, or to simply find out about more about Stampin' Up! contact me.
In the meantime, wherever you are in the world, stay safe, stay calm…and keep on crafting xxx