Day six of farewelling retiring products and I'm saying goodbye to the Abstract Impressions stamp set…a stamp set that makes anyone look like an artist!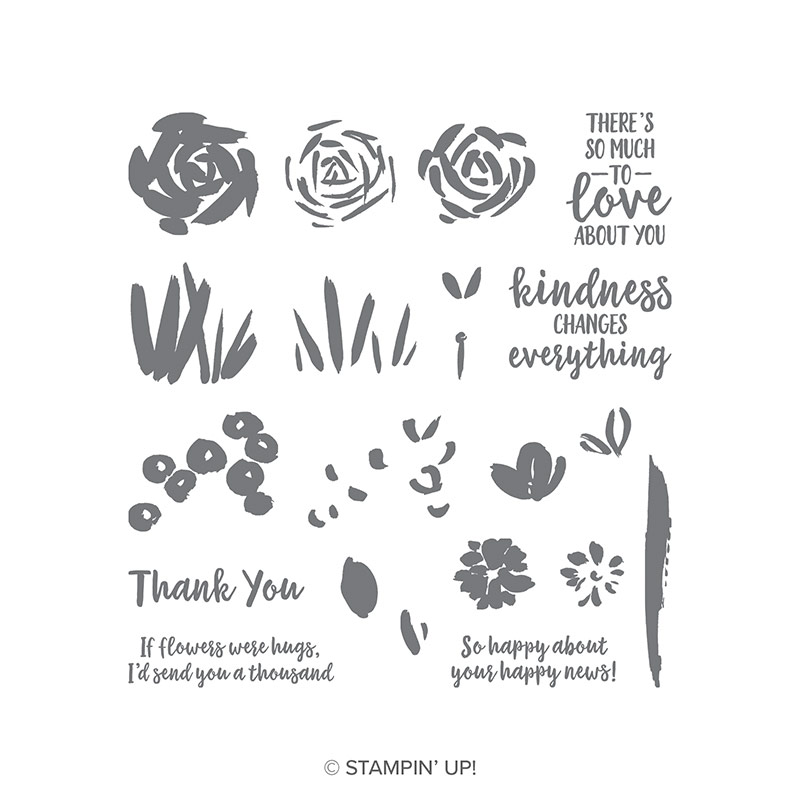 These layered stamps give you an amazing depth of colour using just the one ink pad. For my card today I've only used Mango Melody and Granny Apple Green.
I've achieved that painted look by "stampin off" my inks for some of the stamps and stampin at full strength for the other layers of flower and grass.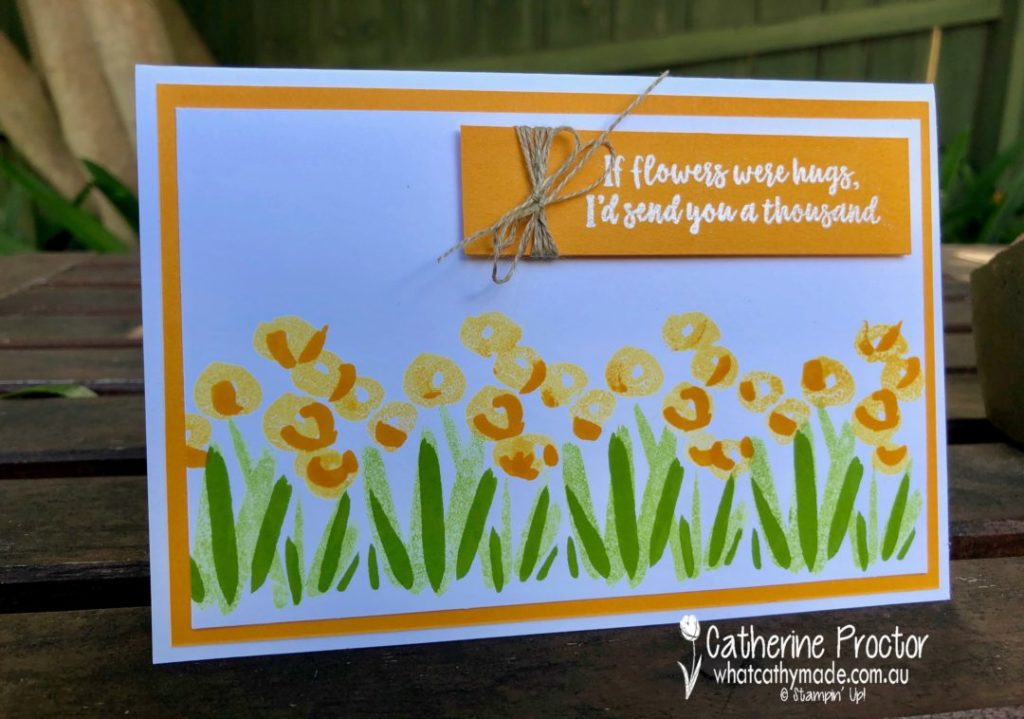 This is a stamp set that works with any colour and it's so quick and easy to make cards with! I love the sentiments that come with this stamp set – especially the one I've used on my card today "If flowers were hugs, I'd send you a thousand"!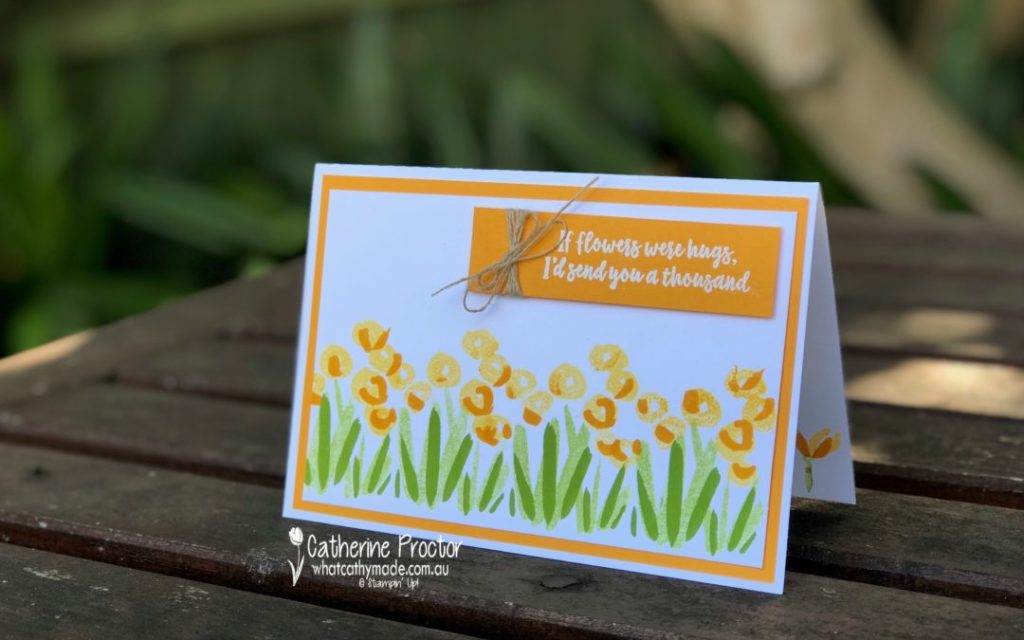 Tomorrow I will be featuring another stamp set that is retiring from the 2019 Annual Catalogue and the 2020 January to June Mini Catalogue and thanking it for its service by showcasing a card (or two) that I've made with the stamp set.
You can view all of the retiring products in my online shop.
Would you like a copy of the Stampin' Up! 2020-21 Annual Catalogue?
If you'd like me to post you your very own copy of the 2020-21 Stampin Up! Mini Catalogue, the 2019-20 Stampin Up! annual catalogue, or to simply find out about more about Stampin' Up! contact me.
In the meantime, wherever you are in the world, stay safe, stay calm…and keep on crafting xxx