Today I'm farewelling the Lots Of Happy Card Kit – one of my favourite kits of all time. It includes everything you need to make 20 cards, even the acrylic block to mount your stamps on and the adhesives to attach the elements to the card front.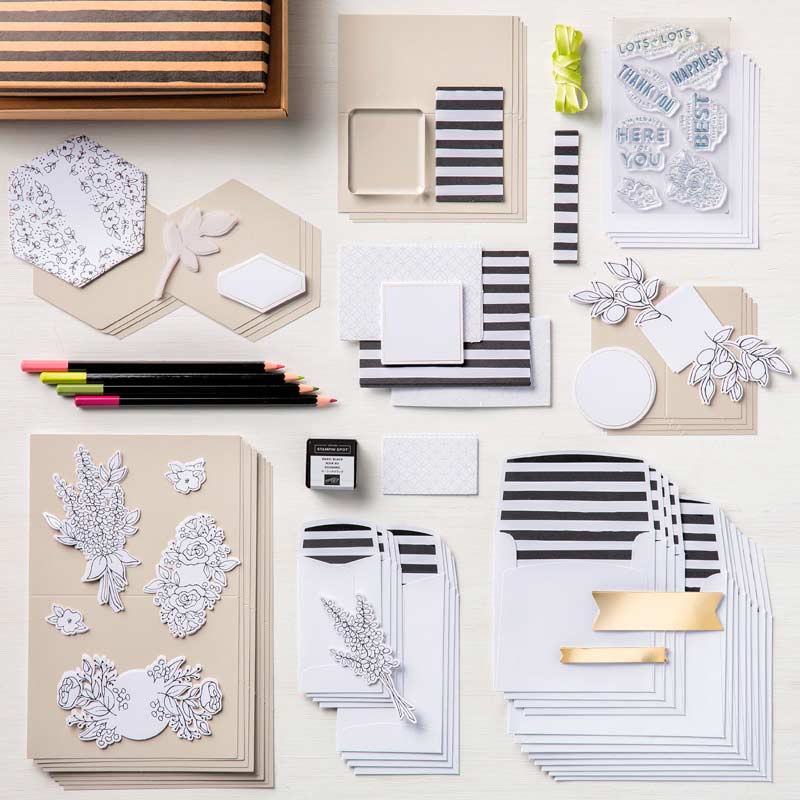 The watercolour pencils included in the kit are some of my favourite colours. Here's what the cards look like coloured in with the pencils included in the kit.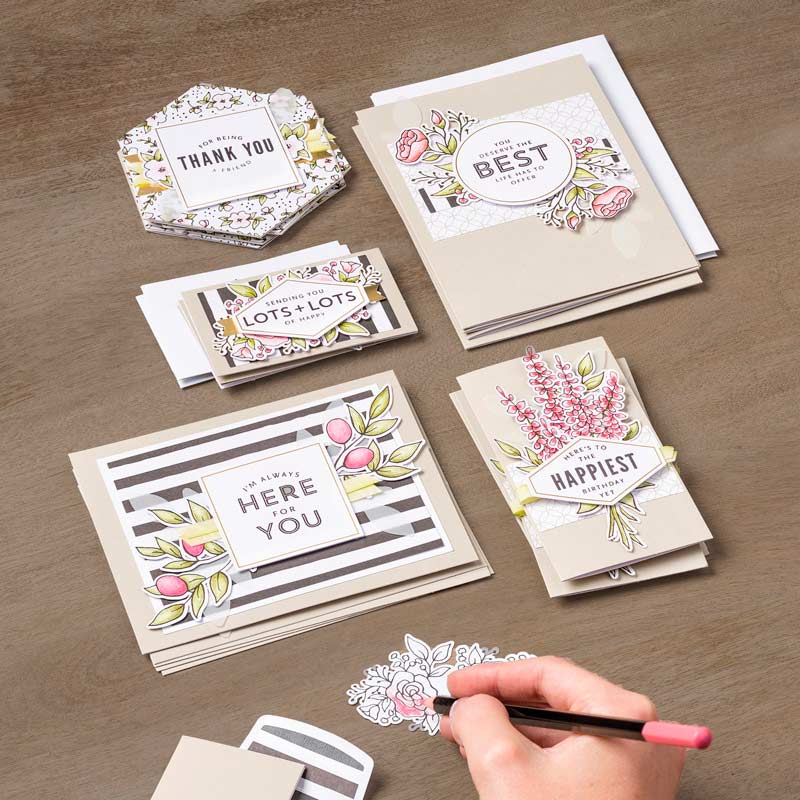 For my cards tonight I thought I'd show you how these cards look created with different colours, mixing up the design elements. I used Bermuda Bay, Pacific Point and Granny Apple Green watercolour pencils and my blender pen to blend the colours together.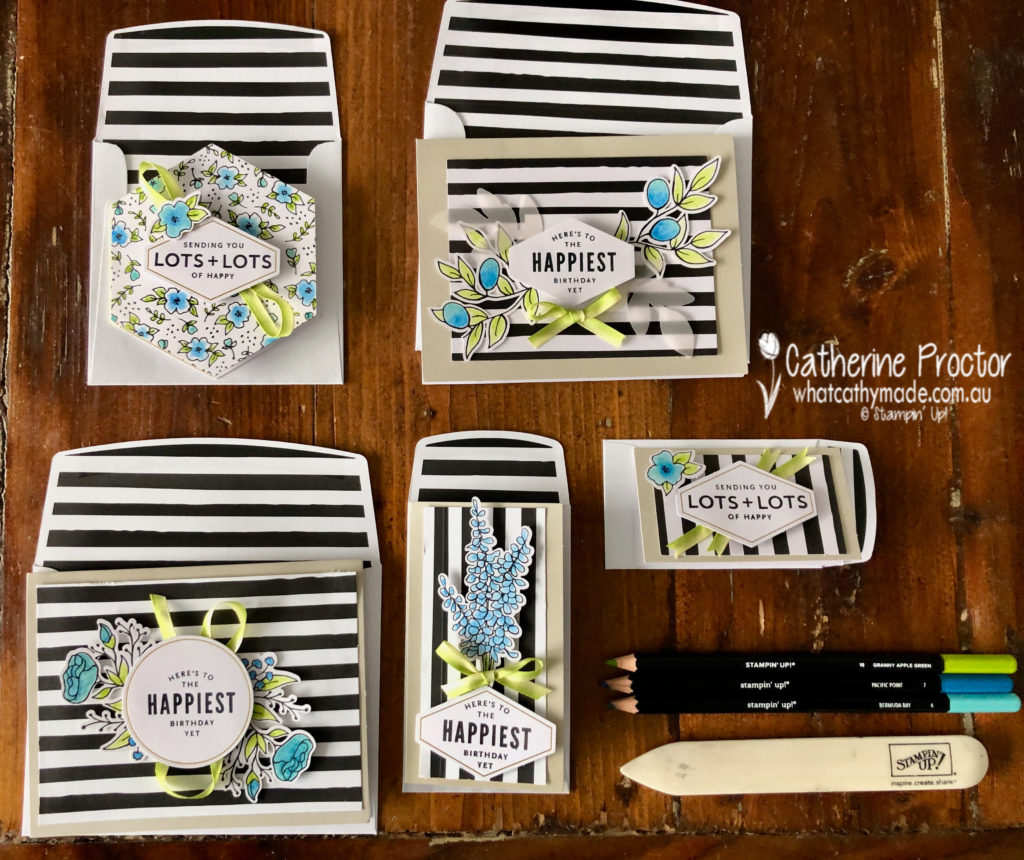 I love how this bold black and white striped paper works so well with the Sahara Sand Card bases as a neutral palette you can mix with any other colours.
The card bases come in 5 different sizes and shapes. This birthday card is made from one of the large card bases.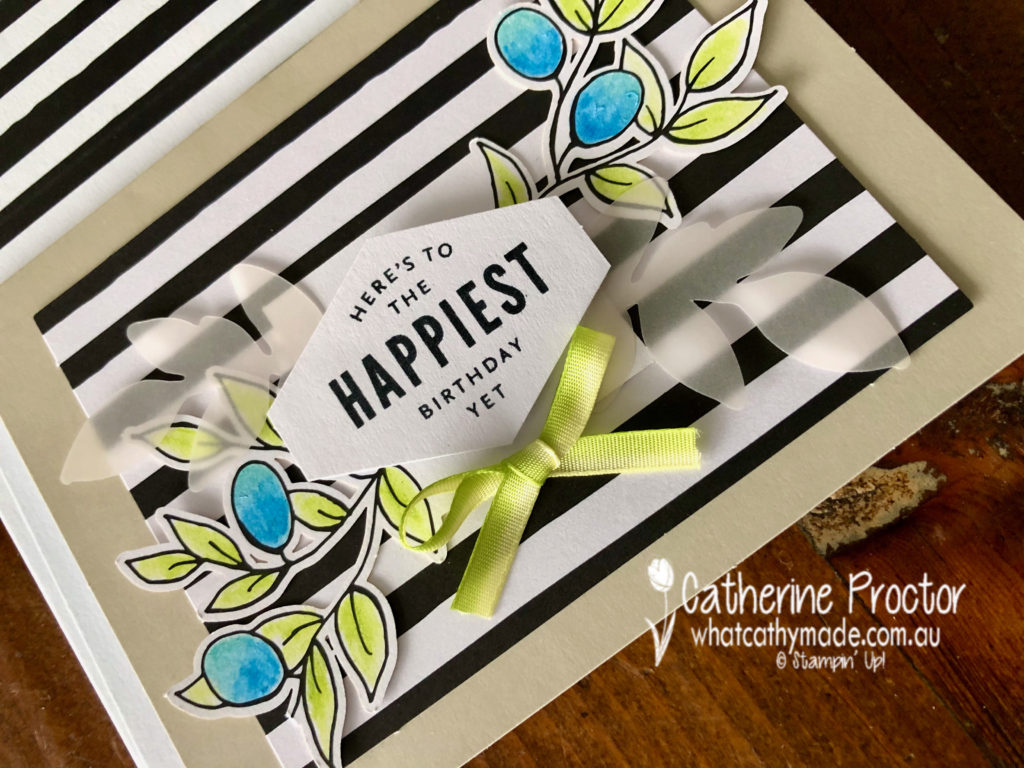 And here's the other birthday card design I made using one of the large card bases.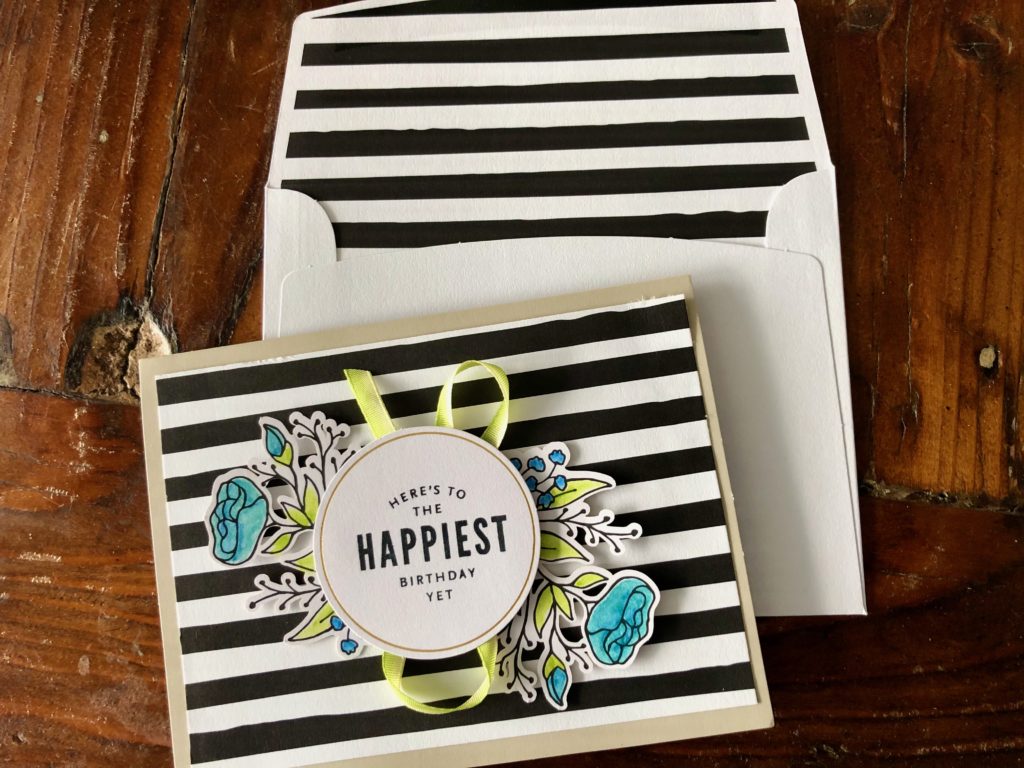 This smaller, rectangular note card is just perfect to accompany a gift.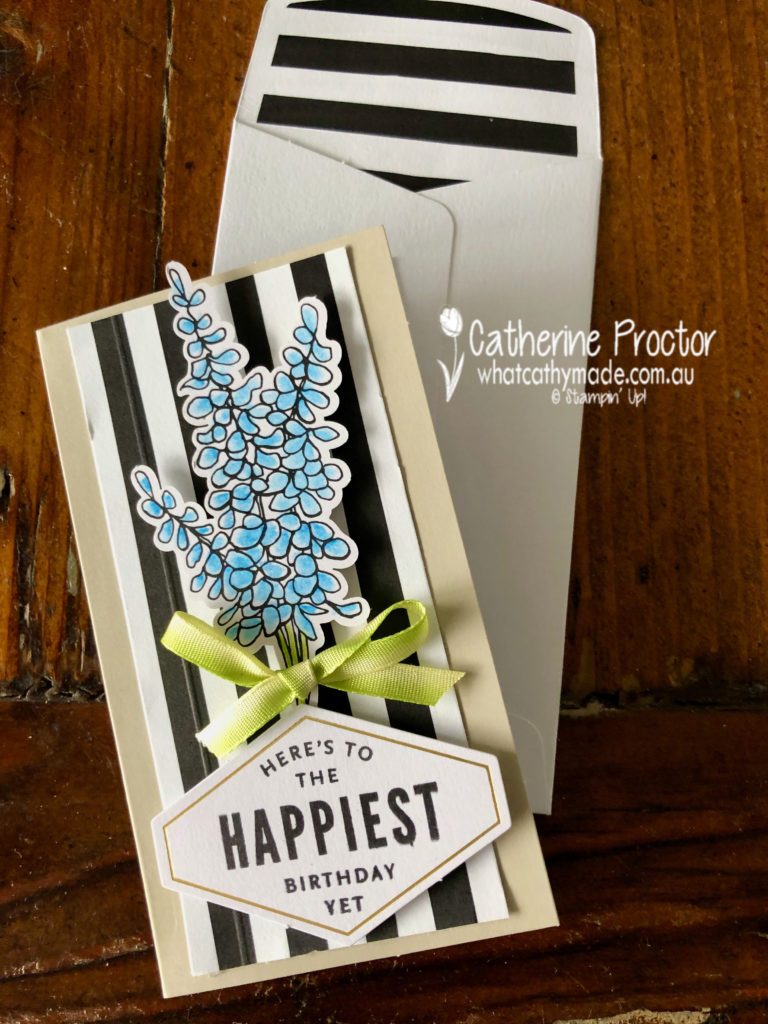 And how cool is this hexagonal shape. Like every card in this kit, it comes with its very own matching envelope.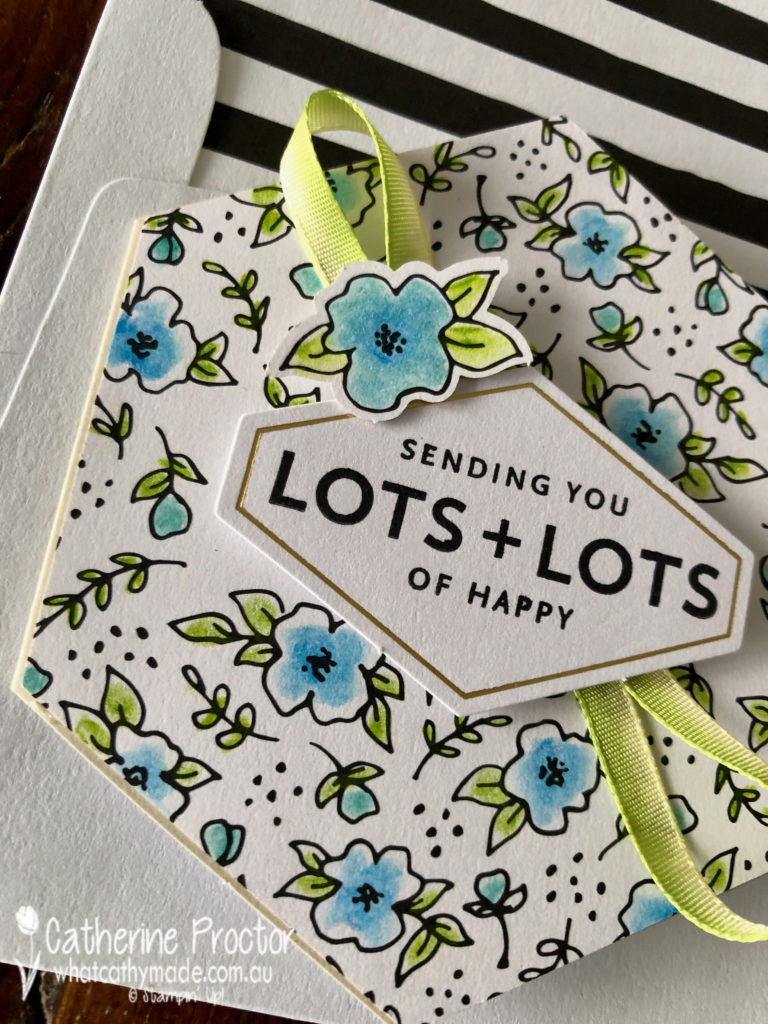 The smallest note card base is so adorable. I like to include little notecards this size when I'm giving a bunch of flowers or a small gift like a pair of earrings.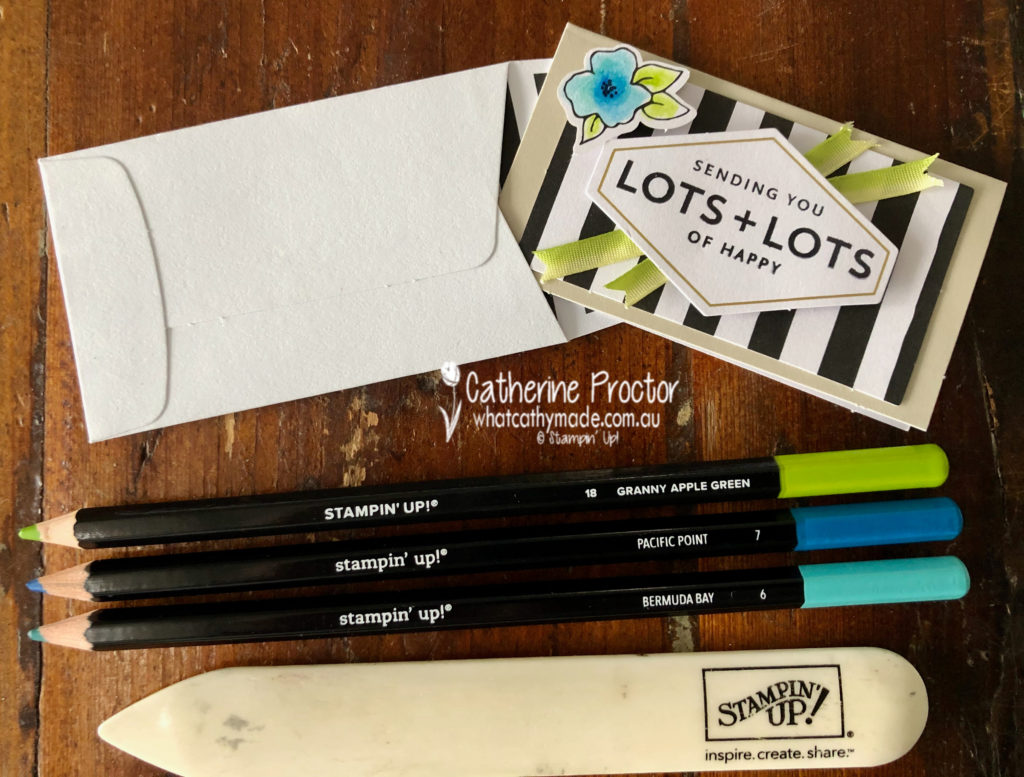 Tomorrow I will be sharing some more cards with you, but in the meantime you can view all the retiring products in my online shop.
Would you like me your very own Stampin' Up! 2020-21 Annual Catalogue?
If you'd like me to post you your very own copy of the 2020-21 Stampin Up! Mini Catalogue, the 2019-20 Stampin Up! annual catalogue, or to simply find out about more about Stampin' Up! contact me.
Wherever you are in the world, stay safe, stay calm…and keep on crafting xxx