We're already up to day eight of my farewell to retiring products and today we're saying goodbye to the Verdant Garden stamp set.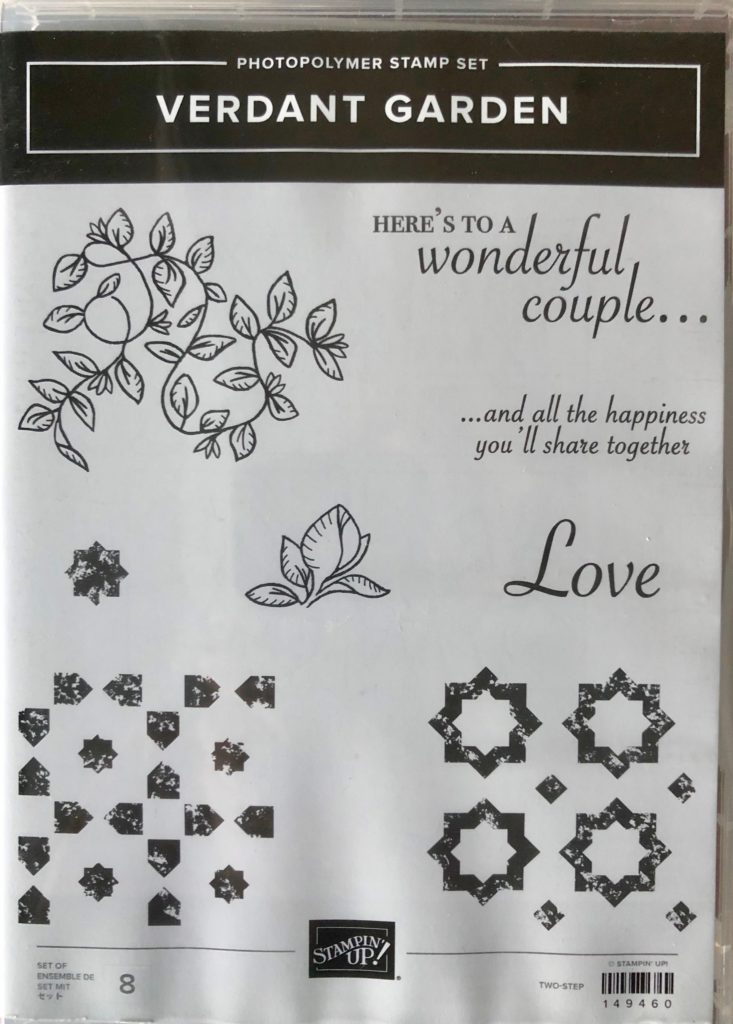 I've made a series of cards with this stamp set that feature four of the 2019-20 in colours: Seaside Spray, Terracotta Tile, Rococo Rose and Pretty Peacock.
First cab off the rank? Seaside Spray. I've used the two bottom stamps in this set – they are designed to be used together to create this lovely tile effect.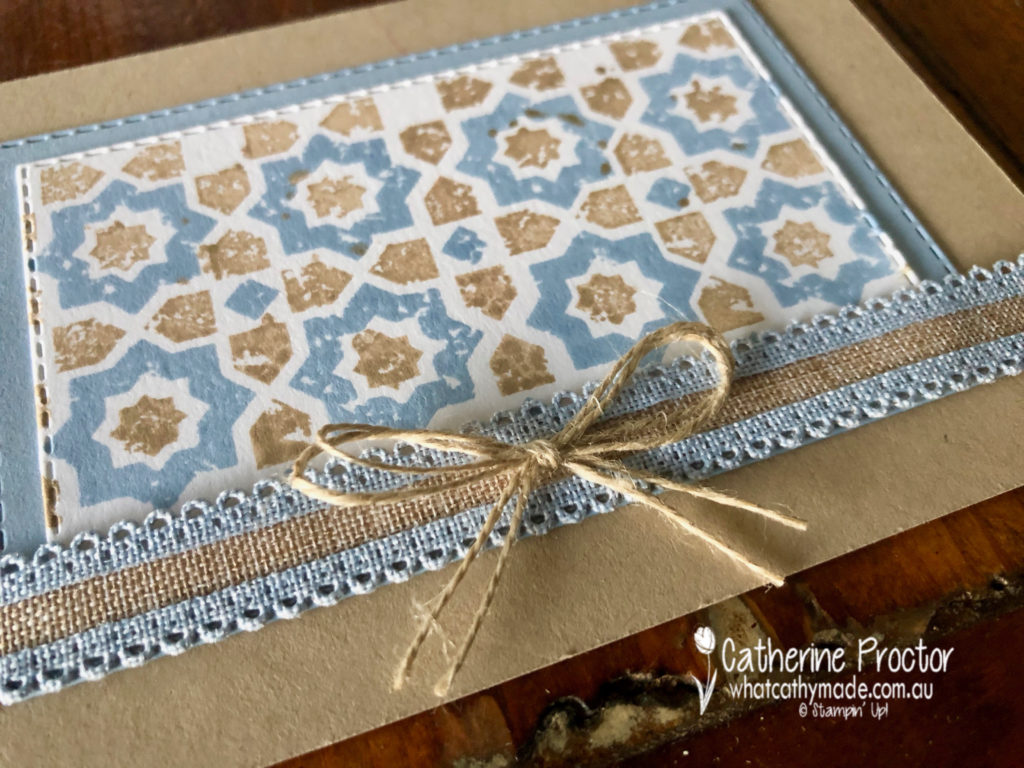 Next is Terracotta Tile and Crumb Cake. Each of these cards features the same stamped design and this lovely scalloped linen ribbon in each of the In Colours.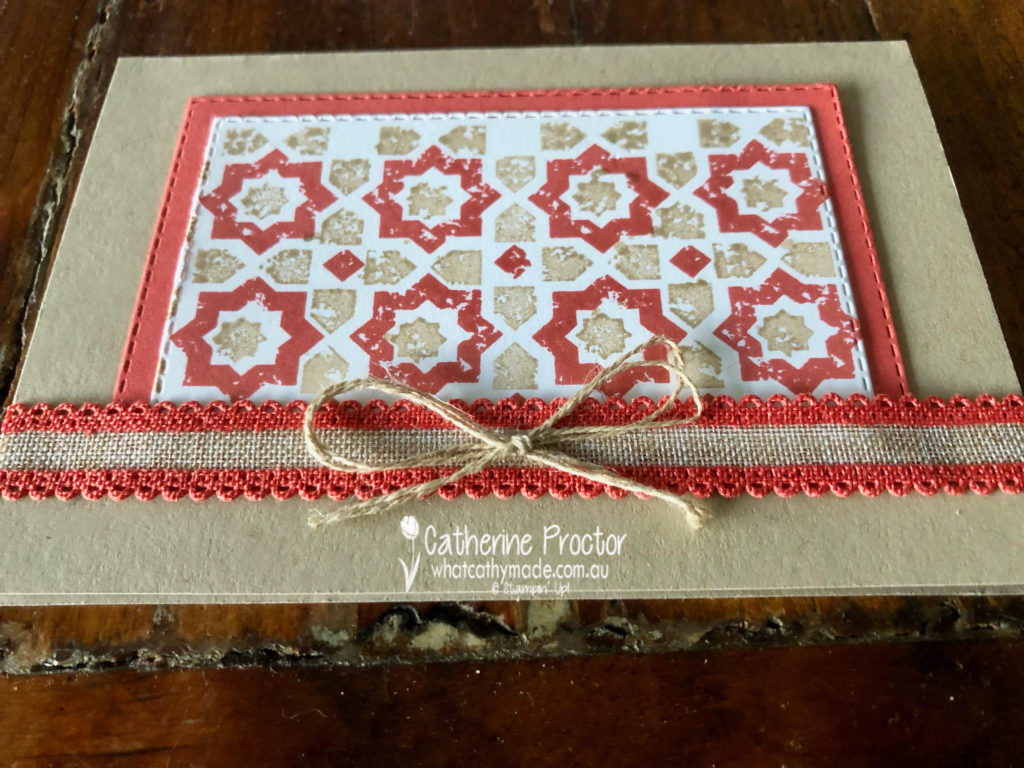 Rococo Rose is such a soft and gentle pink – this card might be my favourite!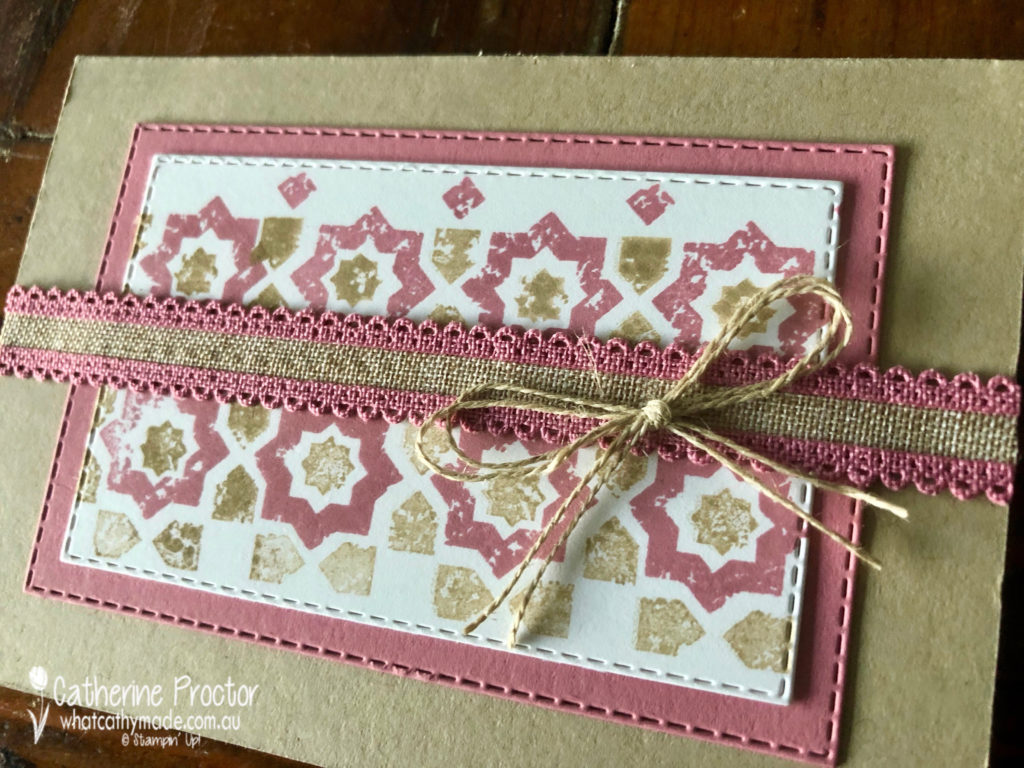 Pretty Peacock is last but not least and it also looks fantastic with Crumb Cake.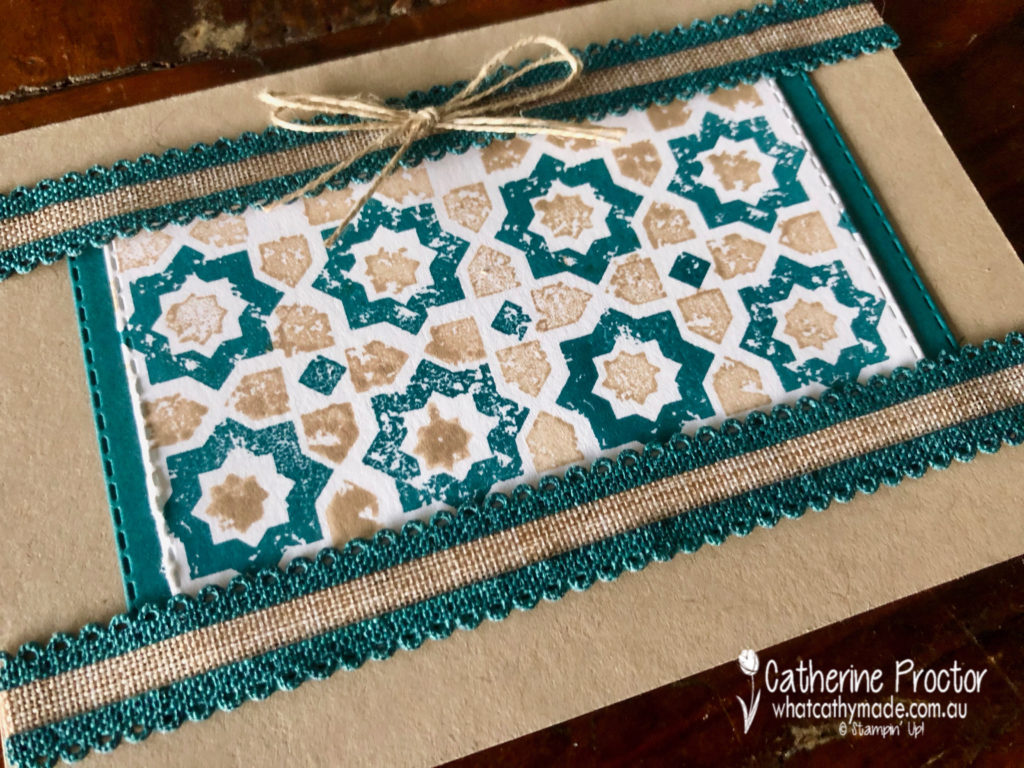 Here's a closer look at all four cards. I've just found out that these beautiful ribbons will be carrying over to the new 2020-21 annual catalogue, which is great, but sadly the Verdant Garden stamp set will be retiring very soon.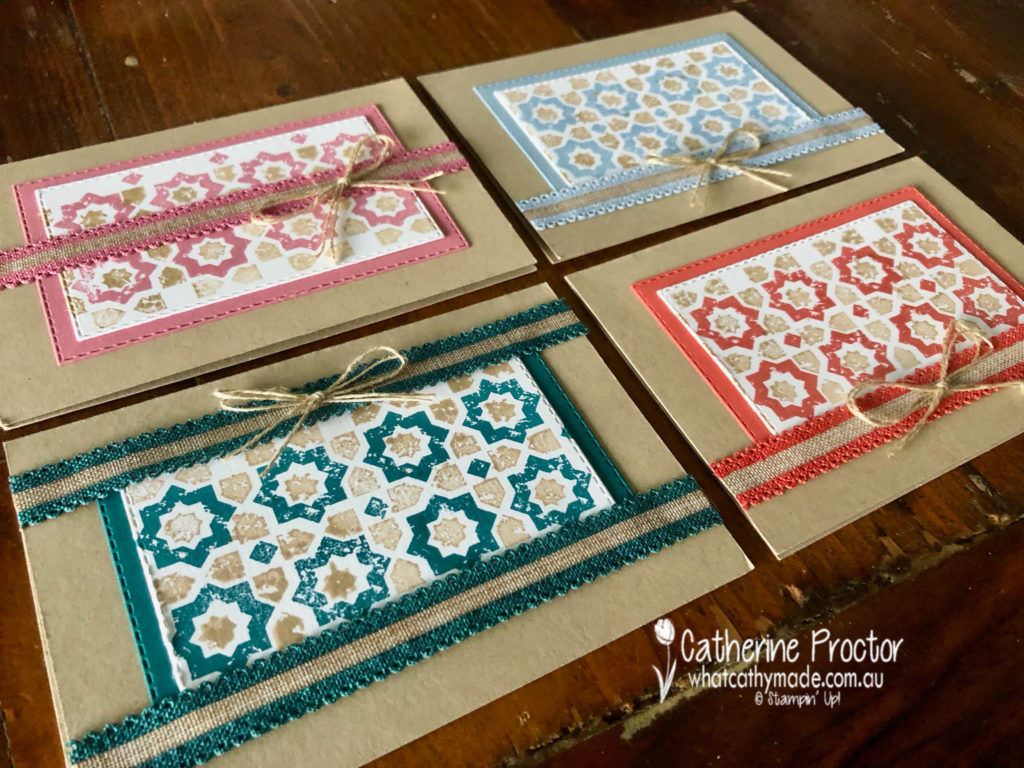 Tomorrow I will be featuring another stamp set that is retiring from the 2019 Annual Catalogue and the 2020 January to June Mini Catalogue, but in the meantime you can view all the retiring products in my online shop.  
Would you like me your very own Stampin' Up! 2020-21 Annual Catalogue?
If you'd like me to post you your very own copy of the 2020-21 Stampin Up! Mini Catalogue, the 2019-20 Stampin Up! annual catalogue, or to simply find out about more about Stampin' Up! contact me.
Wherever you are in the world, stay safe, stay calm…and keep on crafting xxx