Hello fellow crafters, it's time for some weekly "Heart of Christmas" Christmas card inspiration with the Art with Heart Team.
This week I nearly threw my cards in the bin.
You see I was trying to make a style of card called scandi style or motif, a style I absolutely love but have never made before. A style I thought I needed to get my stamping 100% accurate for it to work.
To make a scandi/motif card you begin by marking the centre point of your card with a pencil and drawing intersecting lines out from this point. After that, it's very simple. You stamp an image in the centre of the card and then stamp outwards using a variety of stamps and colours, following the lines you've drawn and trying to keep everything geometrical and balanced. And when you're done you rub out your pencil guidelines.
Can you guess which stamp sets I used to make the designs below?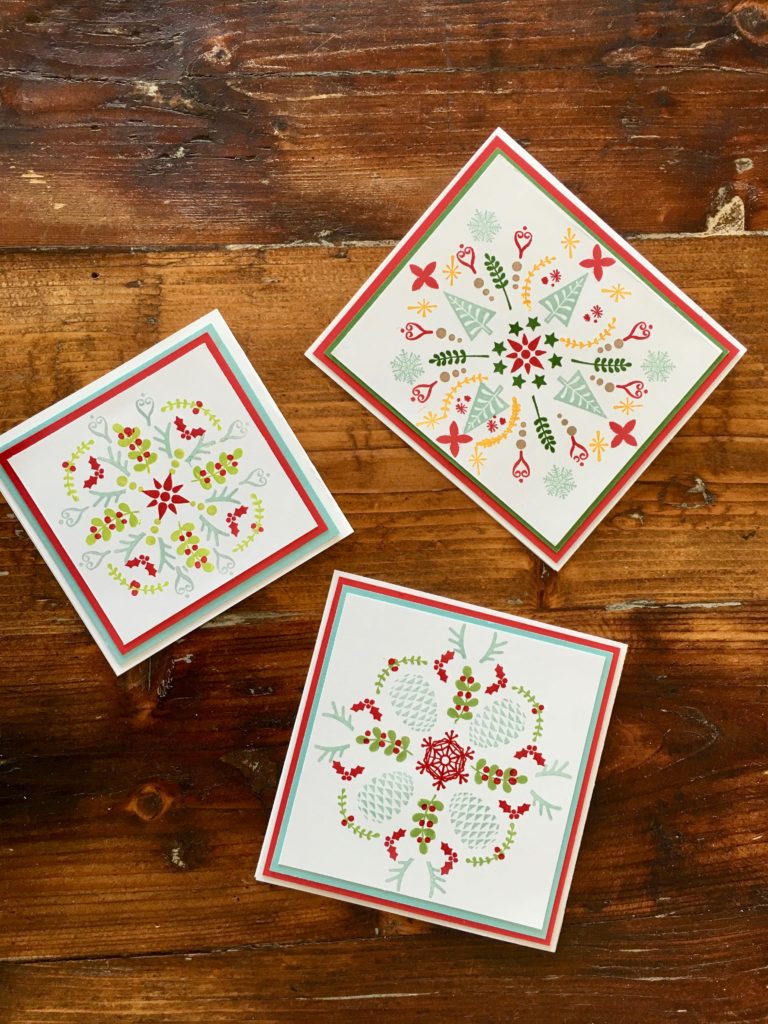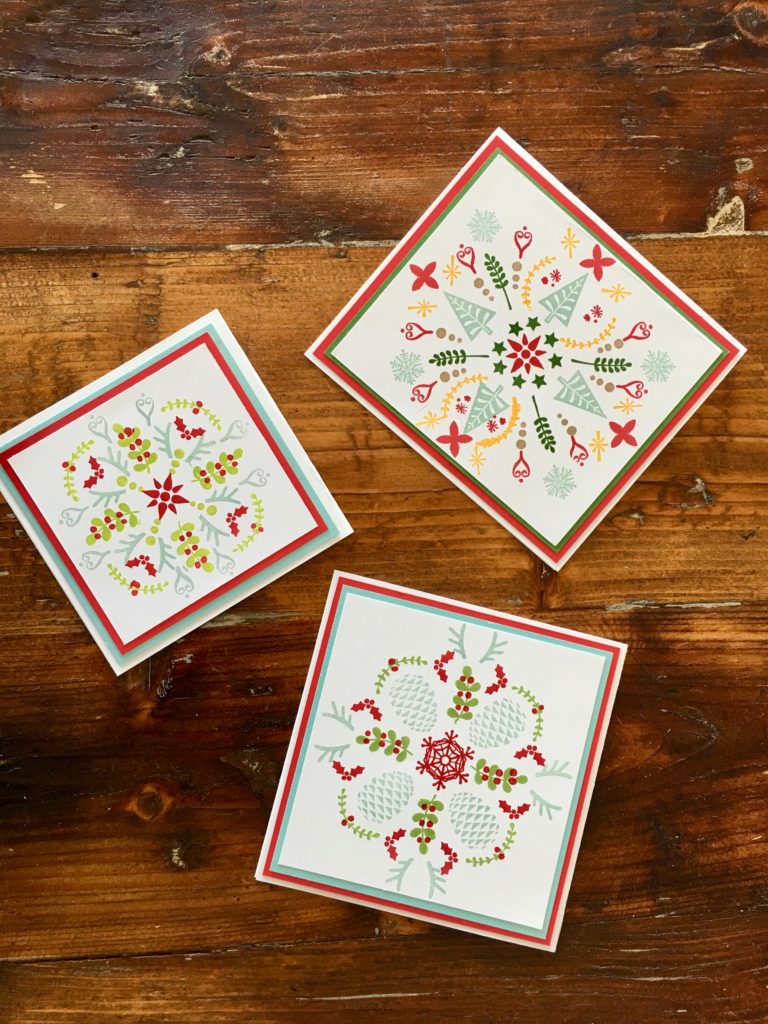 I really love this mix of colours and stamps but if you look closely at the images above you'll see my designs are not 100% lined up. In fact, some of them are way out! This is a close up of all of my cards with all their imperfections!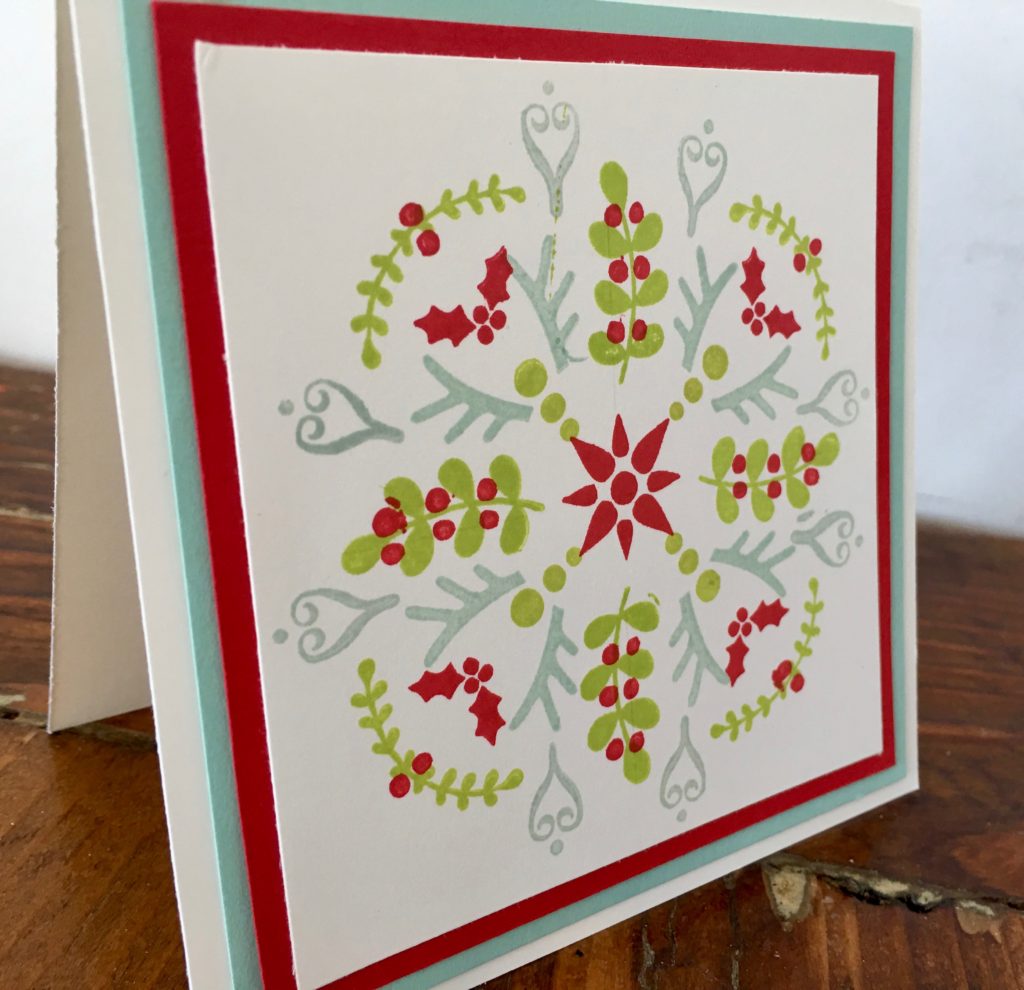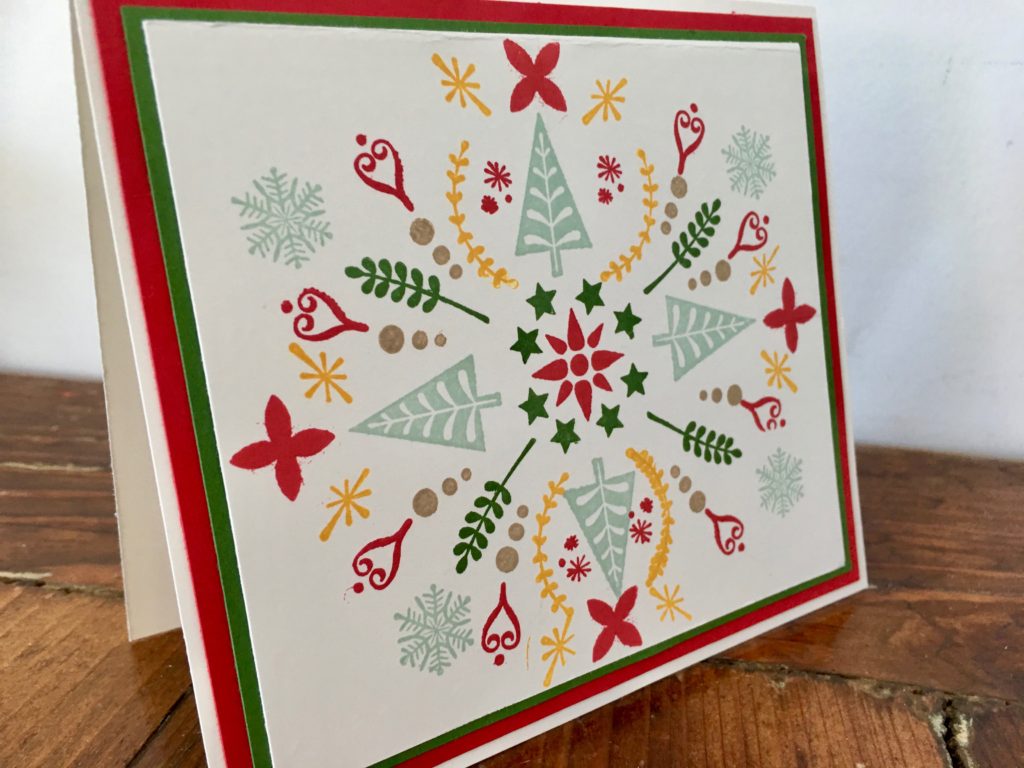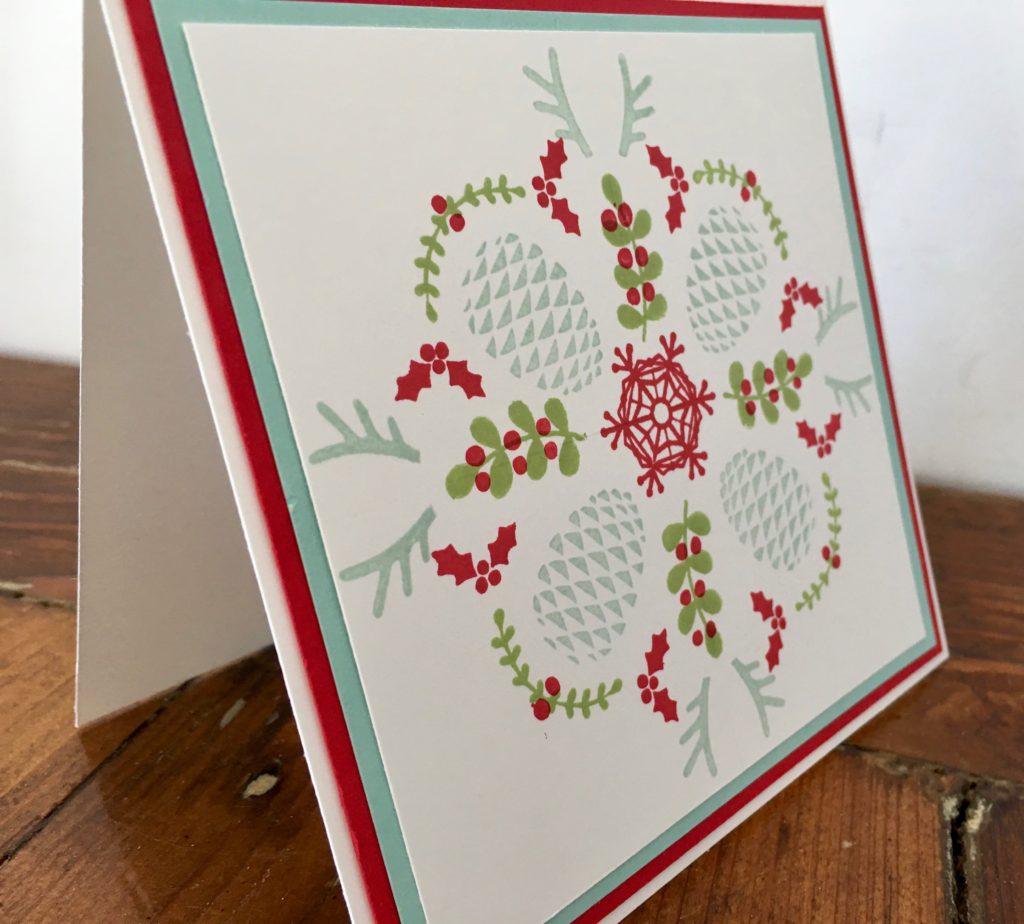 I was quite upset about this but when I showed my mum she begged me not to throw my attempts in the bin, reassuring me they still worked. So yesterday I decided to take her advice. I trimmed down around my stamping, mounted the designs onto matching card stock and added some embellishments.
Adding some dimension really helped lift the cards and distract from their imperfections, and his is how they look now.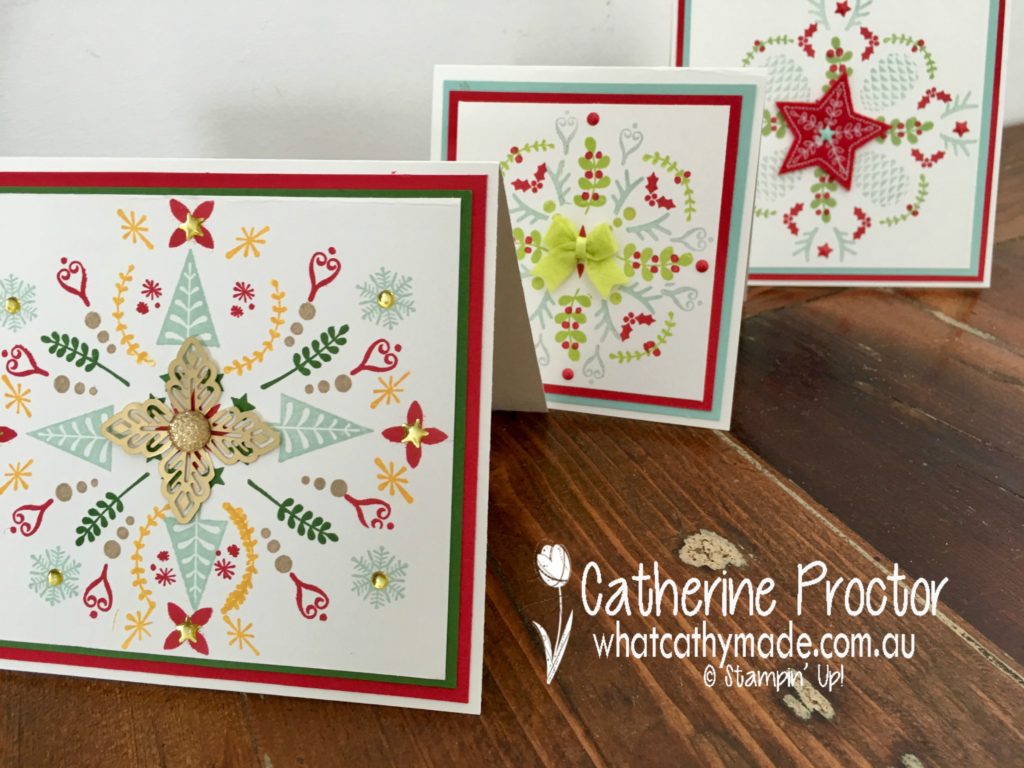 For my first card I added one of the new stitched felt embellishments in the centre, as well as enamel shapes stars in pool party and real red.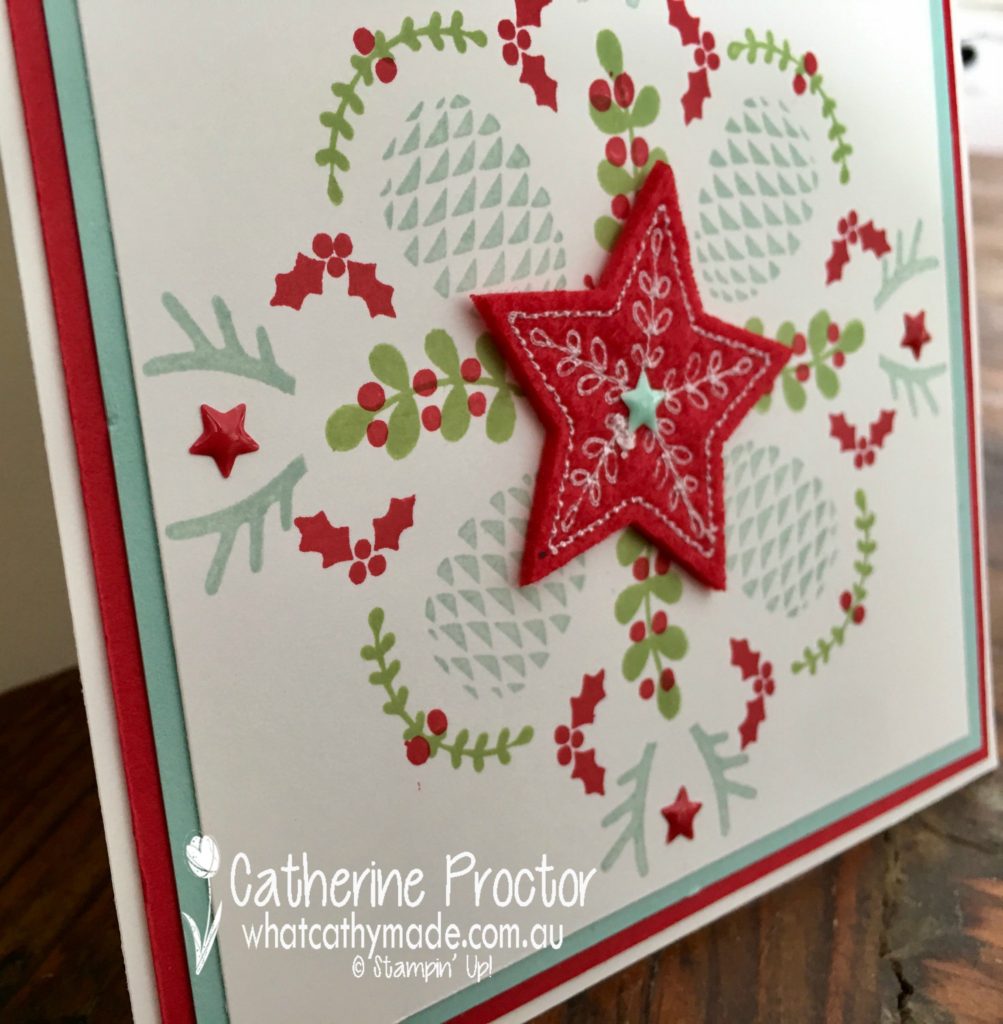 On my second card I added an itty bitty bow in lemon lime twist and real red enamel dots.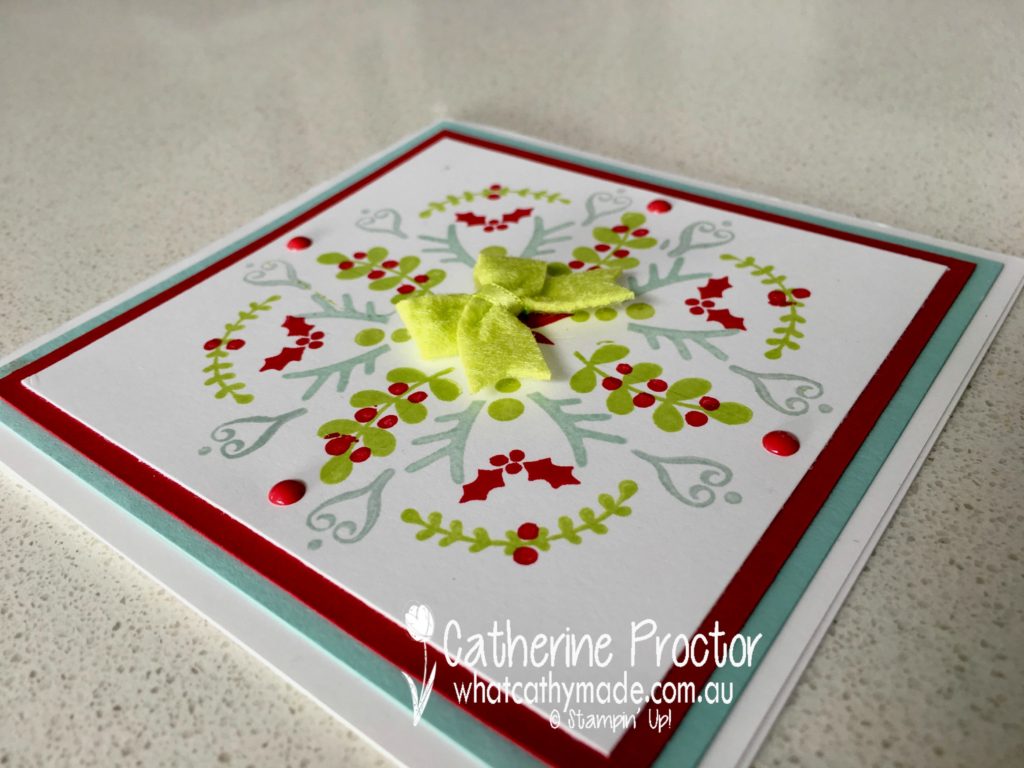 Finally, for my third card I went a little crazy with the bling. I cut pieces of one of the new foil snowflakes and adhered these to the card with a facetted gem. Metallic gold shapes completed the card.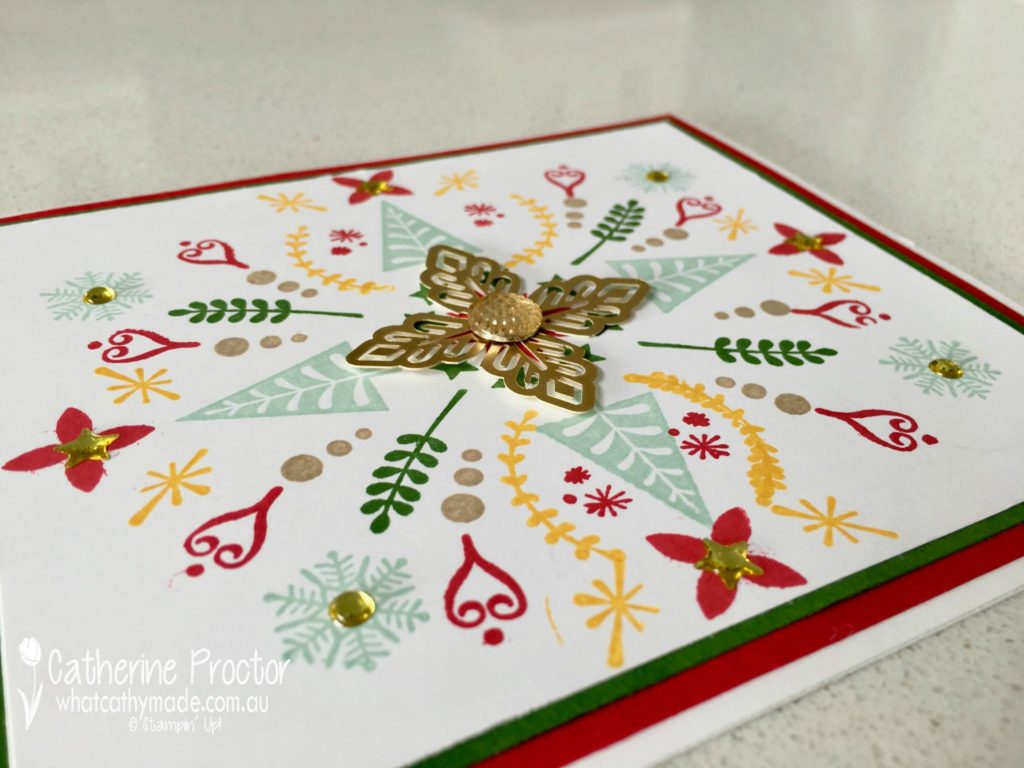 I'm really glad I listened to my mum and didn't throw my stamping in the bin. But most importantly I decided to share these cards here to show you that even with a geometric pattern your stamping doesn't always have to be perfect to make a lovely card.
This style of stamping really lets you get a lot of bang for your buck with your stamp sets. You can mix old and new, big and small, and I reckon this would look lovely in just 2 colours as well.
So I'm going to head back to the drawing board now and practice getting neater with this style of cardmaking…and of course, always remember to listen to my mum!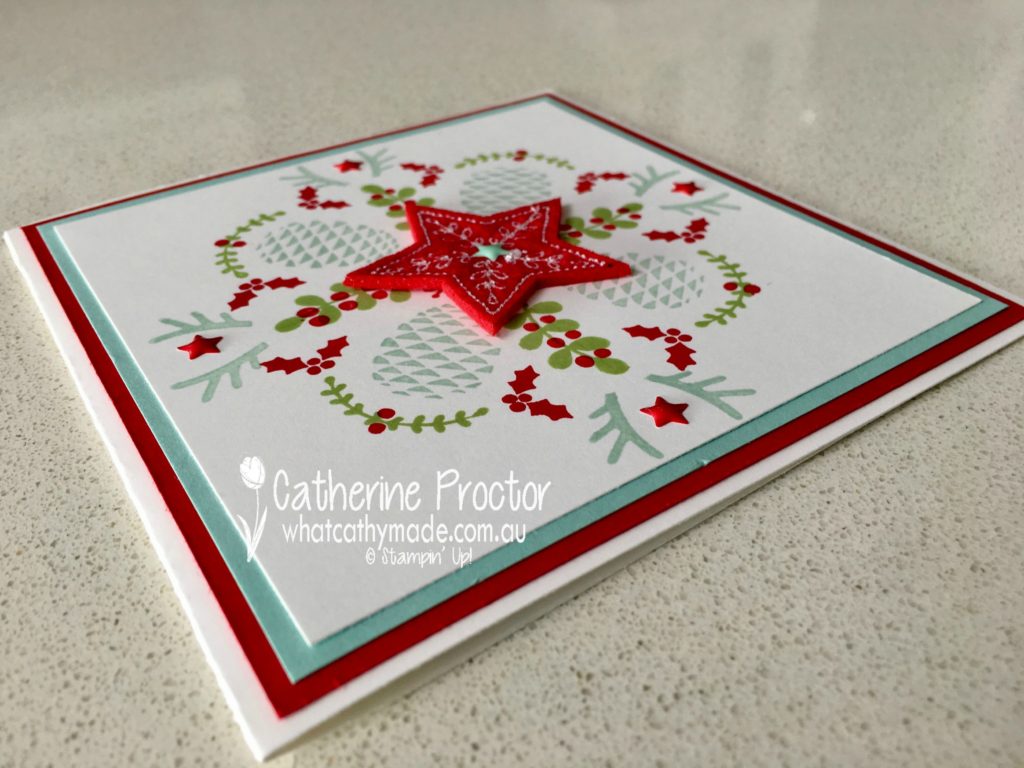 Thank's for stopping by today. If you go to Claire Daly's blog you'll be able to hop to all of the other Art With Heart team members and see the beautiful Christmas creations they've shared with you this week.
Product List
SaveSave
SaveSave
SaveSave
SaveSave
SaveSave
SaveSave
SaveSave
SaveSave
SaveSave
SaveSave
SaveSave
SaveSave
SaveSave
SaveSave
SaveSave
SaveSave
SaveSave
SaveSave