Welcome to the Monthly Art With Heart Creative Showcase.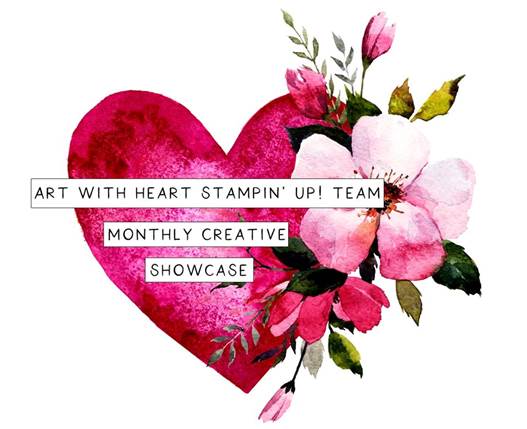 Tonight we're sharing some ideas for projects inspired by a card sketch. I've never actually participated in a card sketch challenge before but wow, I had so much fun making my card. I love how easy it is to create when someone else has done all the hard work for you in terms of thinking about the design and layout of your card! Thanks Rachel!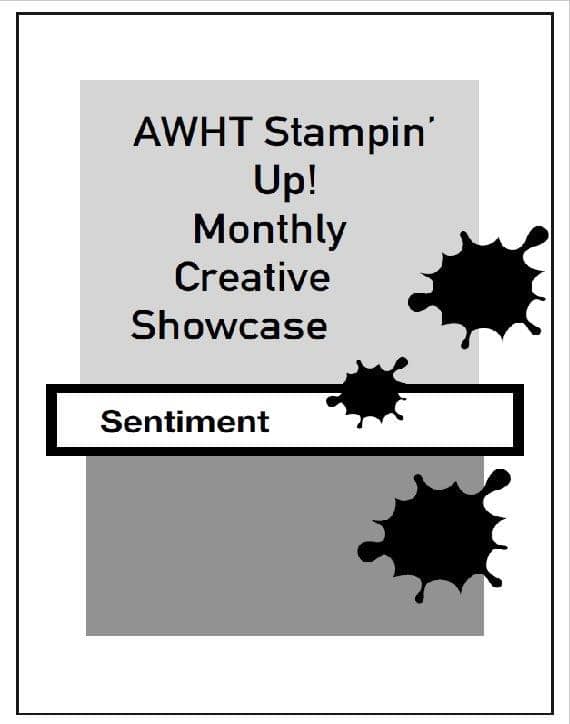 The Welcoming Window bundle was a bundle that had been on my wish list since I first saw the January – June mini catalogue and after months of deliberation it sort of "accidentally" fell into my shopping cart when I was placing an order last month. Whoops! Anyway, I must have known it would be just what I needed for this sketch challenge.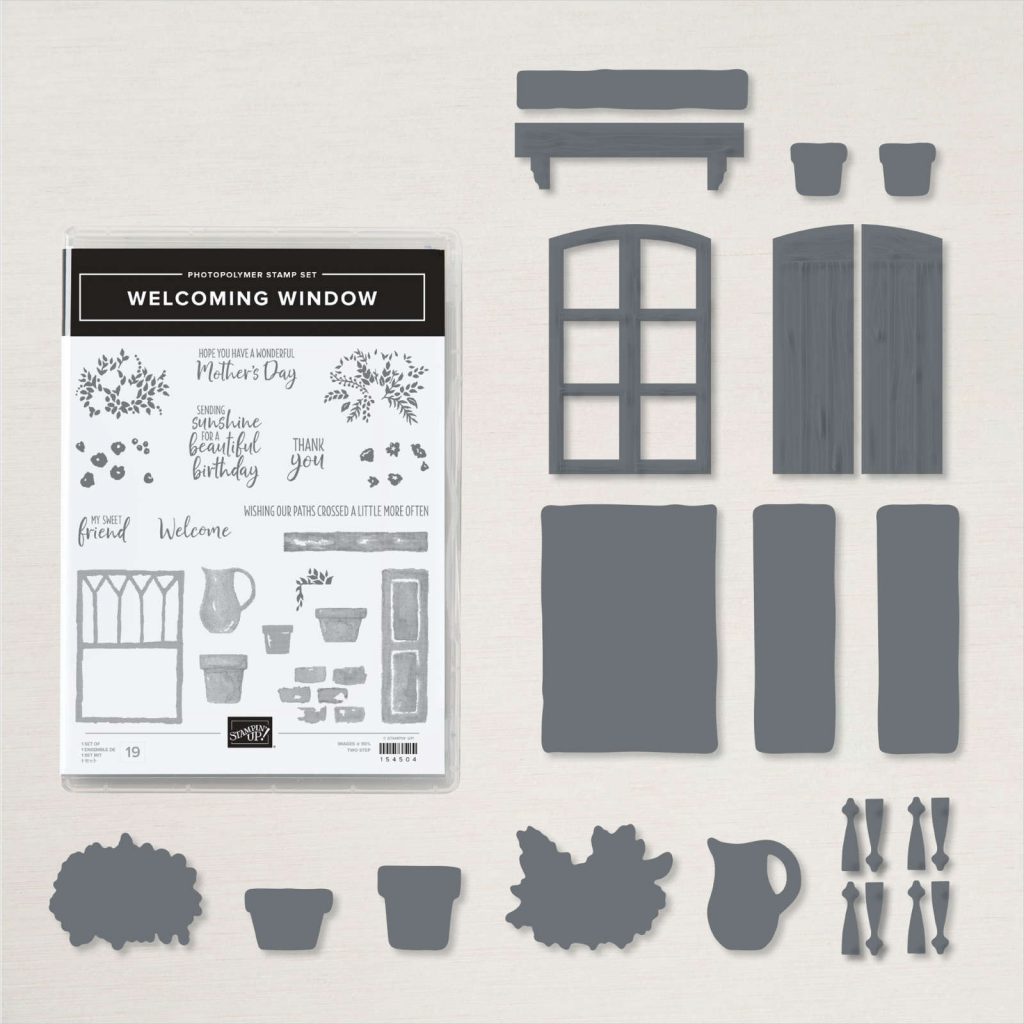 I'm always drawn to stamp sets and dies with architectural features – I think it's because of the incredible dolls house my dad made for me when I was a child. It was my favourite toy ever!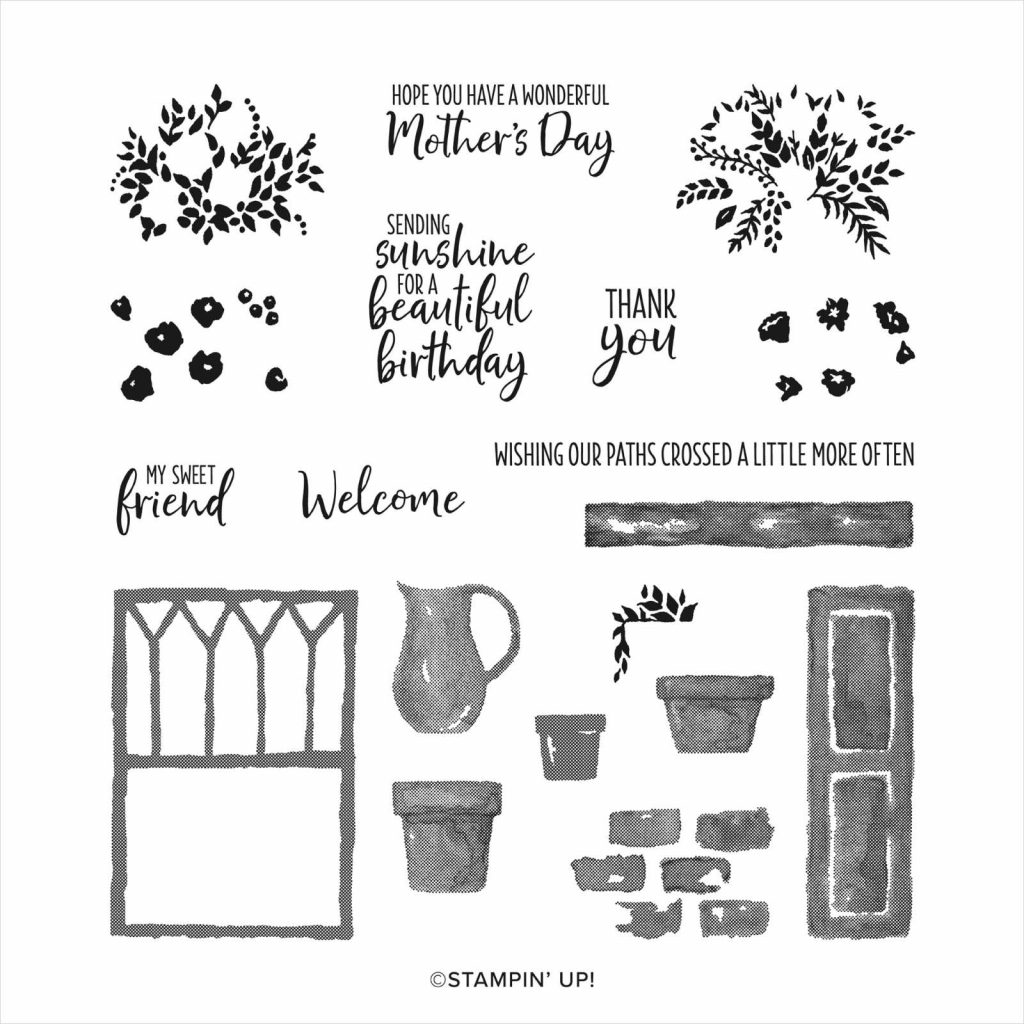 These Window Flower Box Dies are so cute – I've only used the embossed window sills and the dies that cut out the flowers and the pots on this card but there are also windows, shutters and hinges.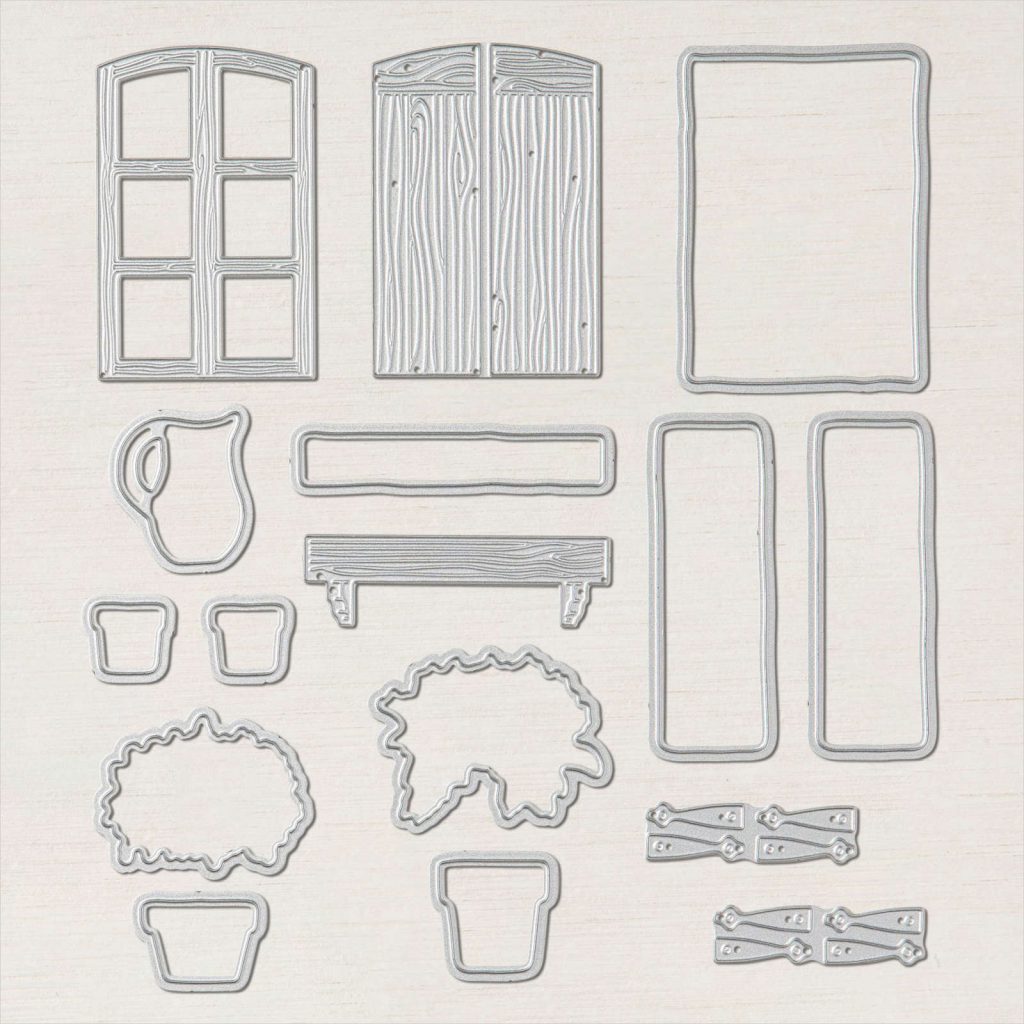 Apart from the architectural details of this bundle, I just had to have this bundle for this sentiment: "Wishing our paths crossed a little more often" – isn't that just wonderful? It's how I feel about a lot of my friends.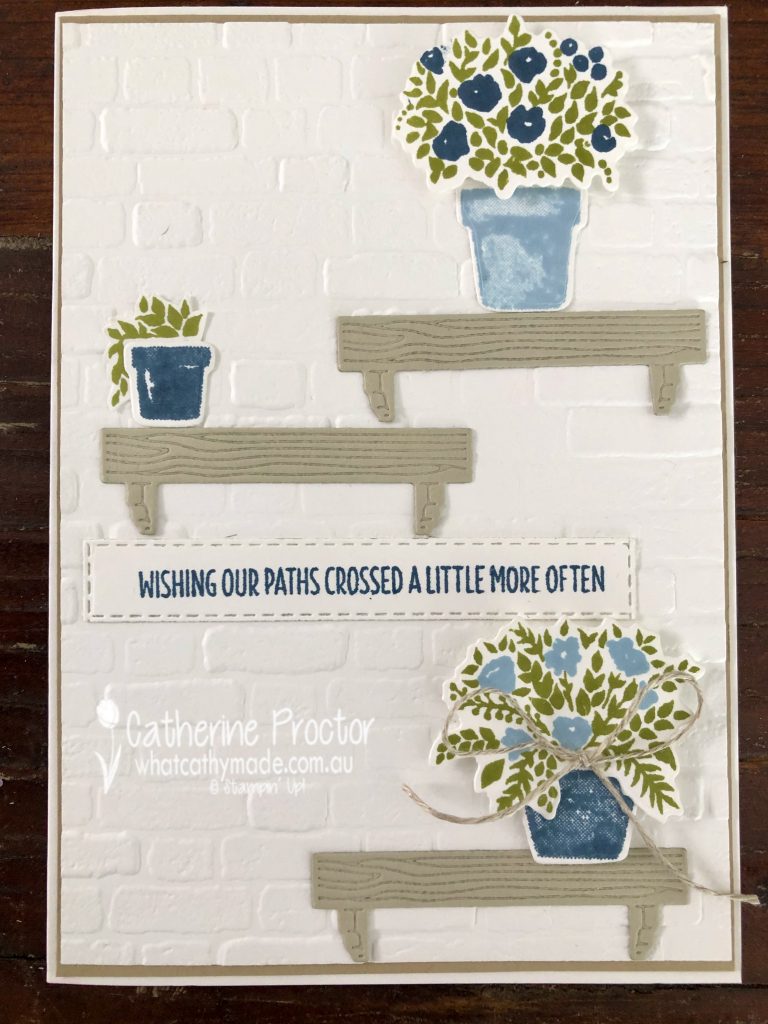 The Bricks & Mortar embossing folder was the perfect background to place my window sills on. It gives a wonderful realistic texture. If you don't have this embossing folder you can use the brick stamp set from this bundle to stamp the background.
Can you also see how the window sill dies emboss as well as cut – all at the same time!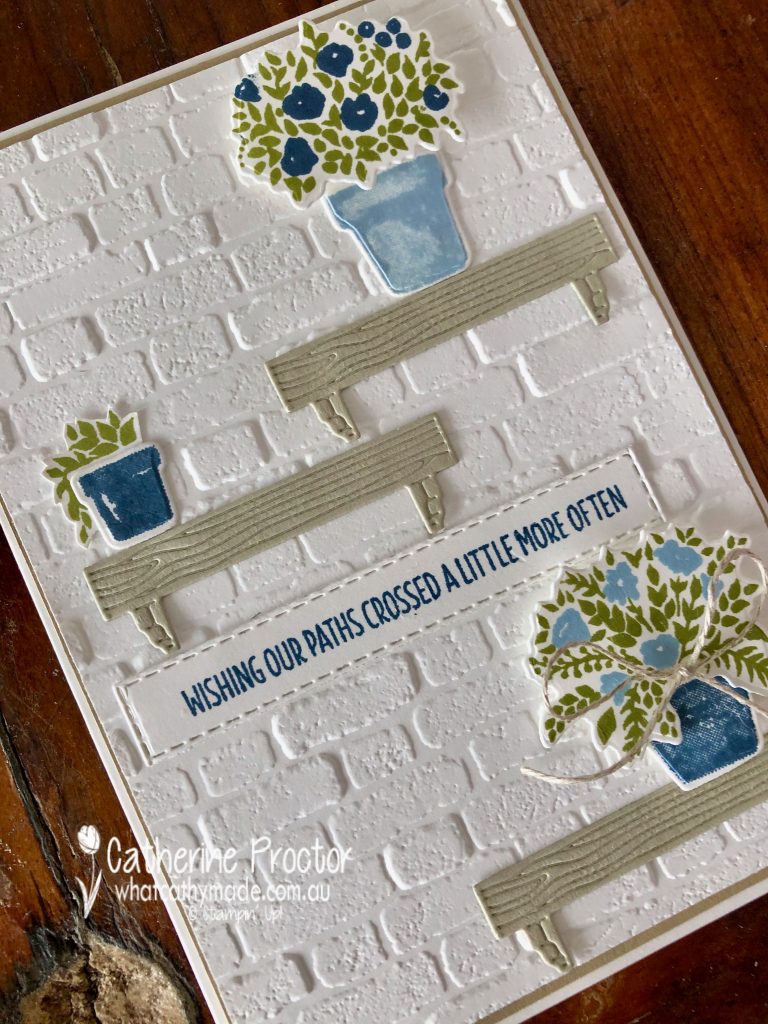 I could have used any colour for the flowers and the sweet little flower pots but I went with two of my favourite In Colours: Seaside Spray and Misty Moonlight. Olive Green is my go to green for foliage and leaves – I really use this colour like a neutral.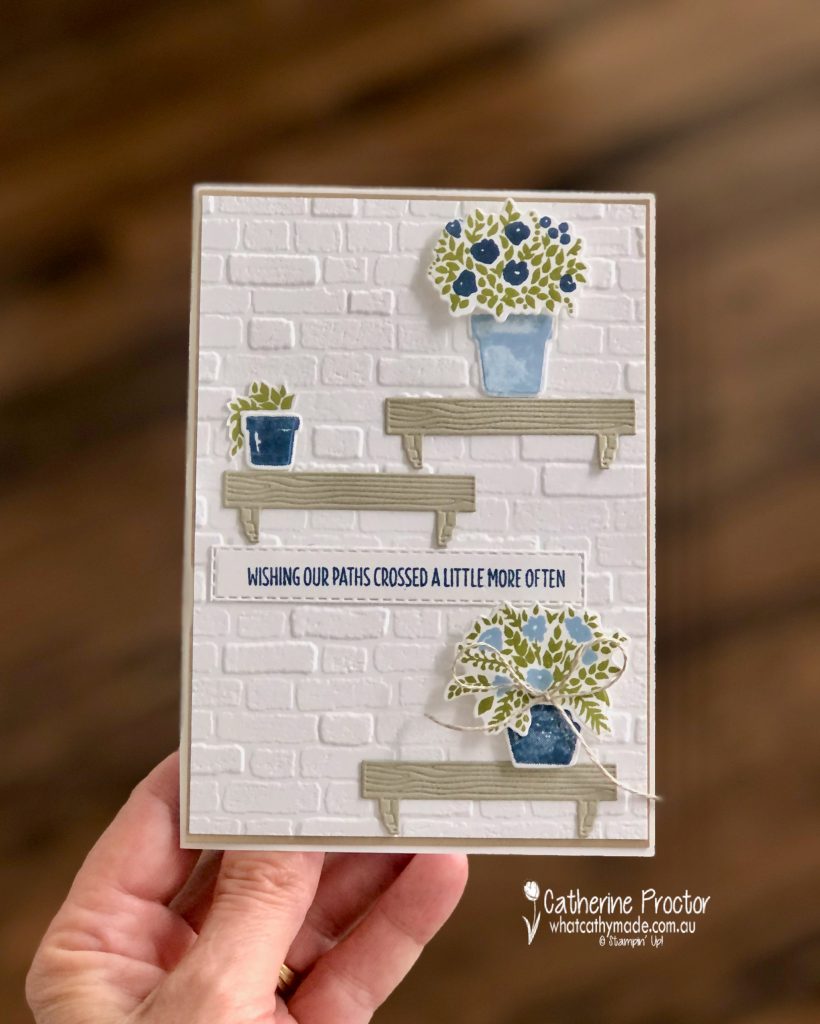 The sentiment is die cut with a stitched rectangle die – to get one long enough I had to use a die that was too wide so I die cut it again, using the long edge of the die to make it the right size for the sentiment.
To finish my card off I simply added a bow of linen thread under some of the flowers.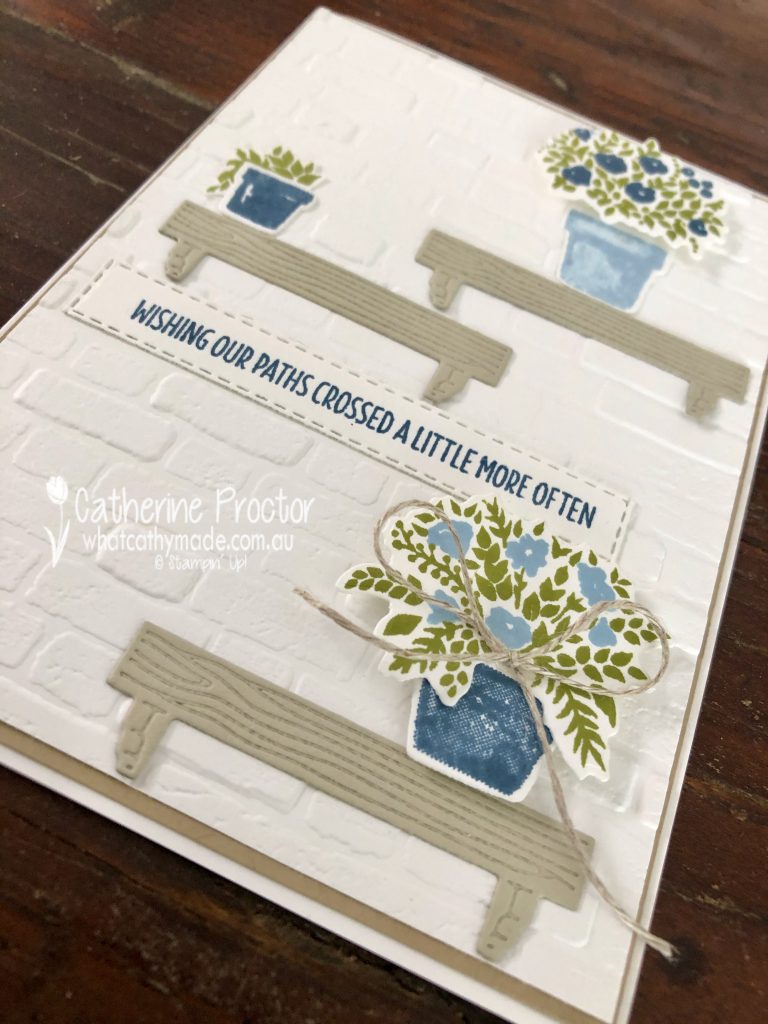 To see more sketch inspiration from the AWH Team head back to Rachel's page as she is hosting our monthly blog hops.
To purchase any of the products used in my card tonight, click on the links below.
Product List
If you'd like me to post you your very own copy of the January – June 2020 mini catalogue, the 2020-21 Stampin Up! Annual Catalogue, the 2020-21 Beginners Brochure, or to simply find out about more about Stampin' Up! contact me.
In the meantime, wherever you are in the world, stay safe, stay calm…and keep on crafting xxx