Hello crafters! It's the last week of SALE-a-bration so I decided to make a Christmas card that uses my favourite SALE-a-bration item. Yep, you guessed it, it's the Be Dazzling DSP!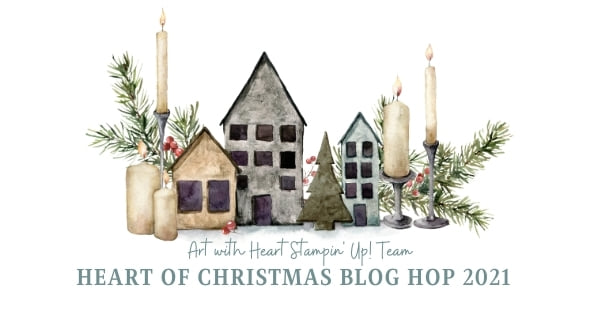 I'm also using a punch bundle that I initially overlooked in the July – December 2021 Mini Catalogue, the Stars are Shining bundle. At just $53 this a really affordable bundle with a versatile stamp set that includes 5 Christmas sentiments, 4 ornament stamps and a large cluster of stars on 1 star stamps you can punch out to create 6 separate stars.
This Be Dazzling DSP just had to be paired with the punched out stars and the "Twinkle Twinkle Christmas Star" sentiment!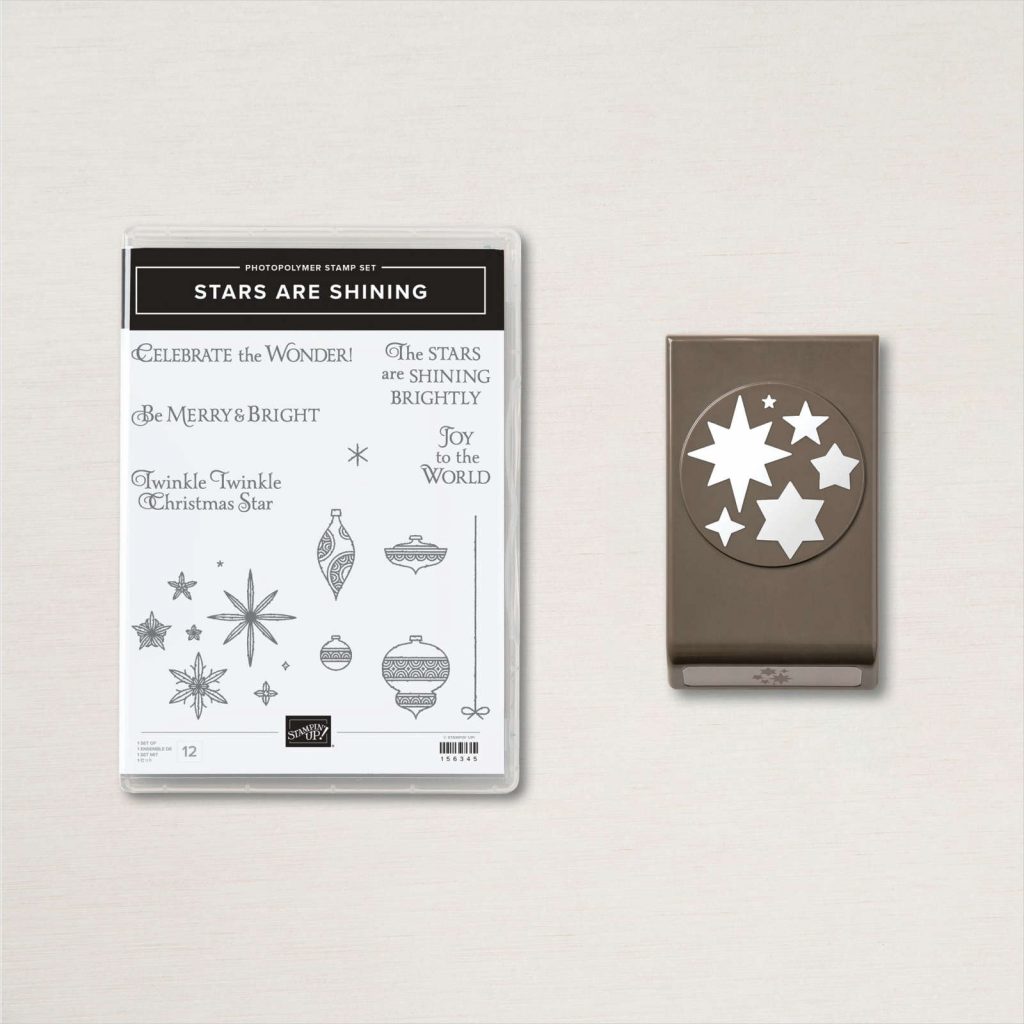 My Basic White card base measures 5 1/2 x 5 1/2 "; the Be Dazzling DSP layer measures 4 3/4 x 4 3/4 "; and the stamped Basic White top layer measures 4 1/2 x 4 1/2″.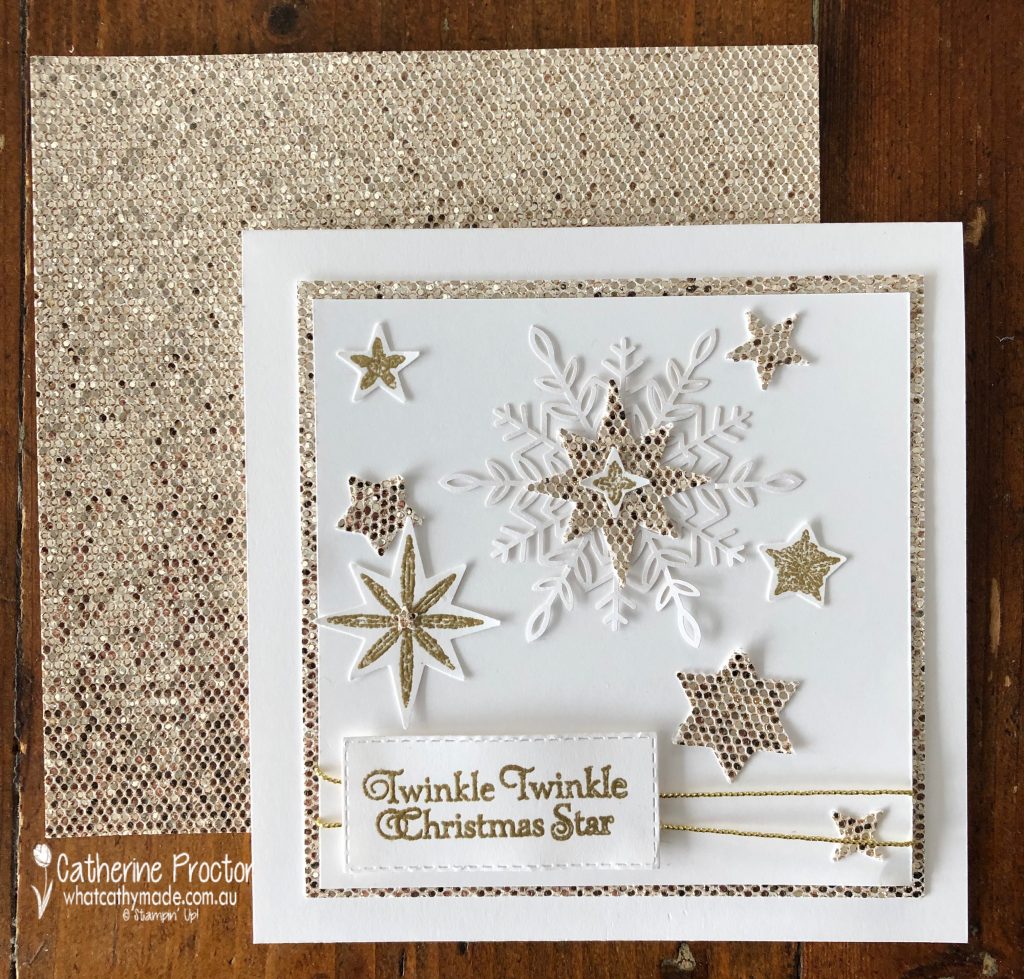 After stamping in the star stamp in versamark and heat embossing it in gold embossing powder I punched the stars out with the Starlit Punch and also used punched stars out of the Be Dazzling DSP. With these 2 punches I had plenty of stars to cover my card.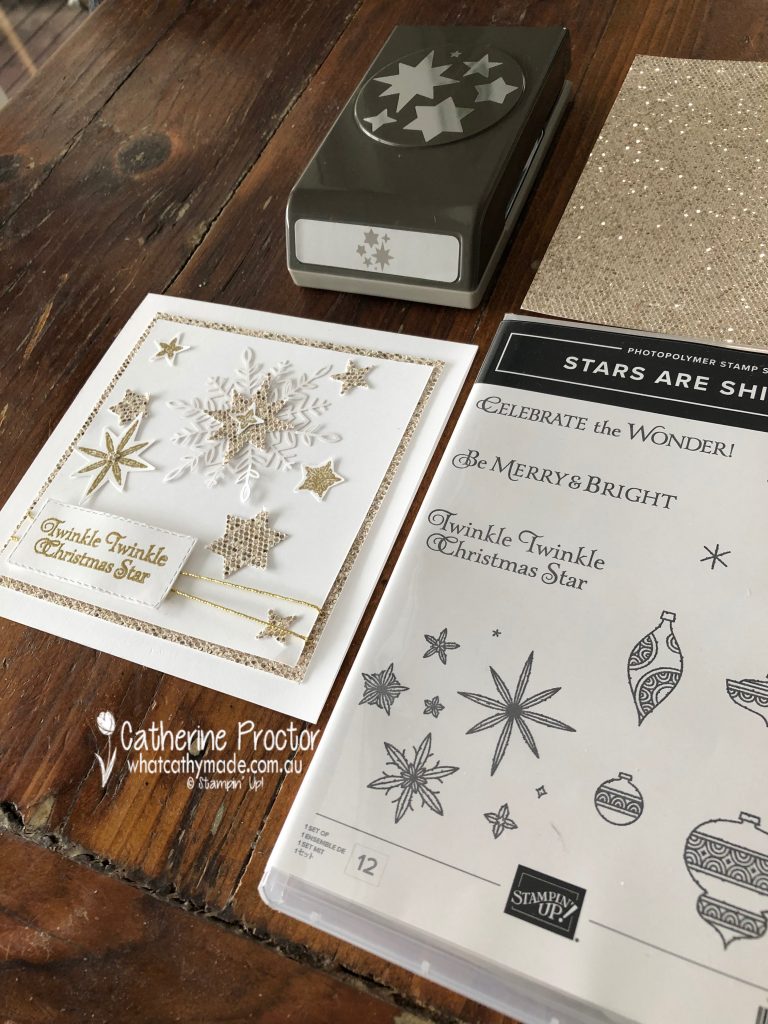 A wonderful snowflake embellishment sits behind the largest Be Dazzling star, with the smallest stamped and gold embossed star sitting on top.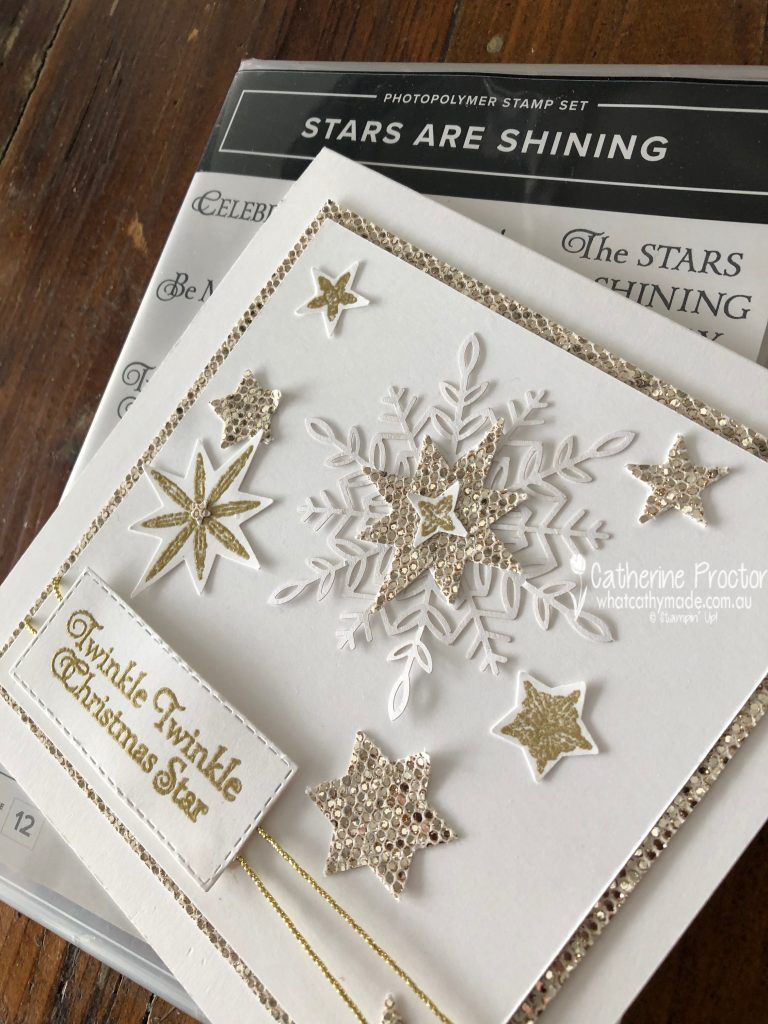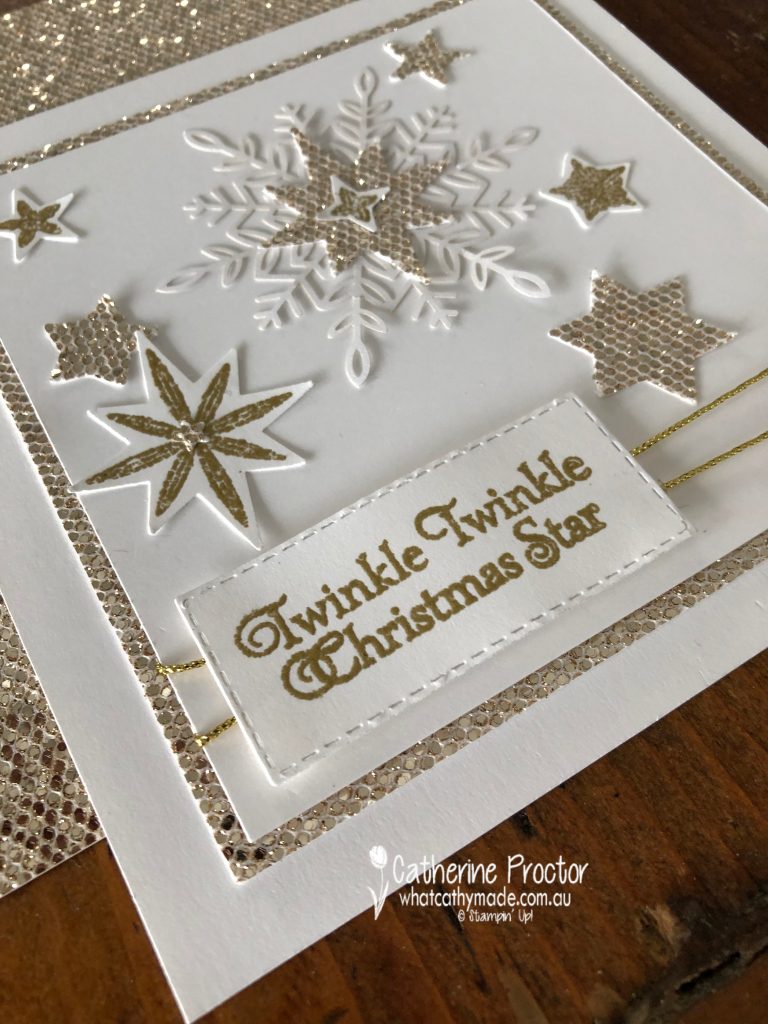 I've stockpiled a few packets of this Be Dazzling DSP to use on my Christmas cards this year. If you want to use the Be Dazzling DSP on your Christmas cards too it will be retired this Thursday, September 30, so don't miss out!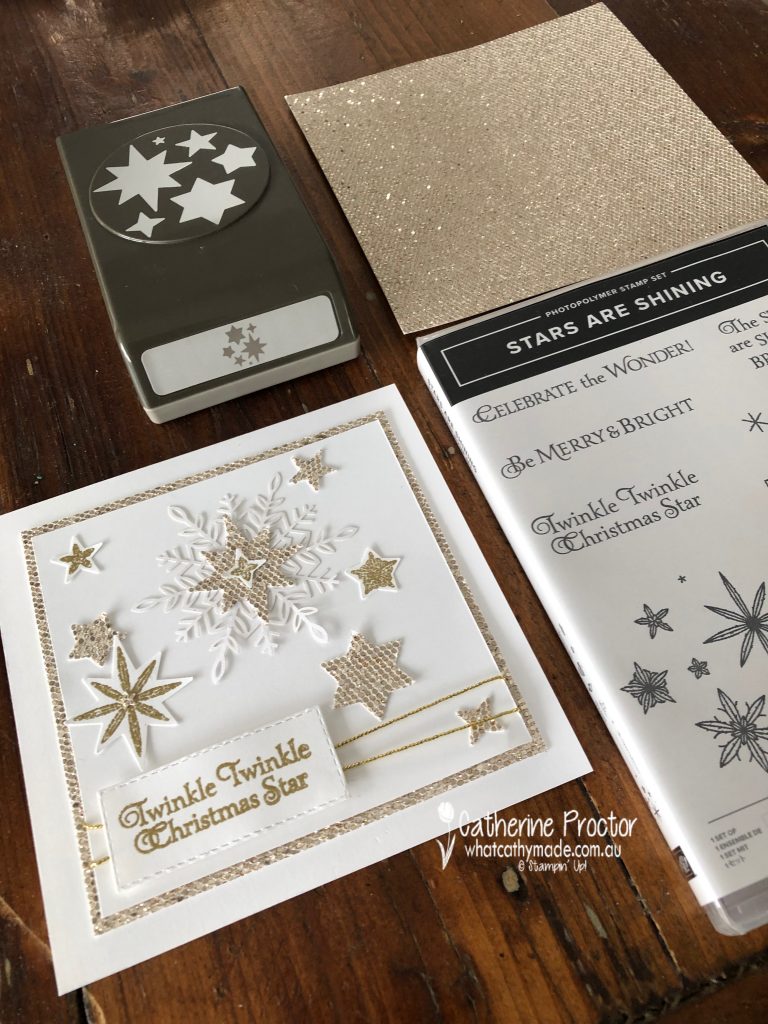 Now it's time to hop on over to our next participant, the lovely Kate Morgan. I can't wait to see what Kate shares with us today!

If at any time you find a broken link please head to the blog of this week's host of The Heart Of Christmas Blog Hop, Sharon Davern, and she will have the list of all those participating.
You can purchase any of the products I've used tonight, here.
Thanks for visiting my site. I'll be back with another card on Wednesday.
In the meantime, wherever you are in the world, stay safe, stay calm … and keep on crafting xxx