Hello crafters! Welcome to Week 16 of our AWH Heart of Christmas blog hop.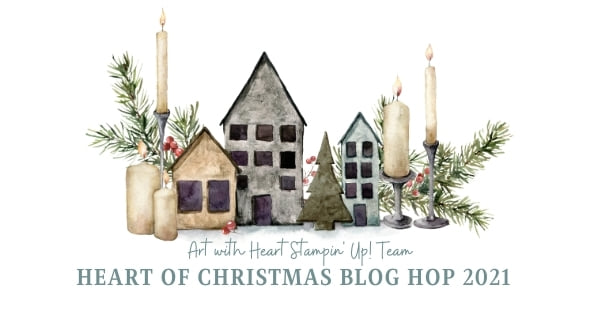 This week I have another two Christmas Bauble cards, made using the Delicate Baubles dies and Bright Baubles stamp set from the Bright Baubles Bundle.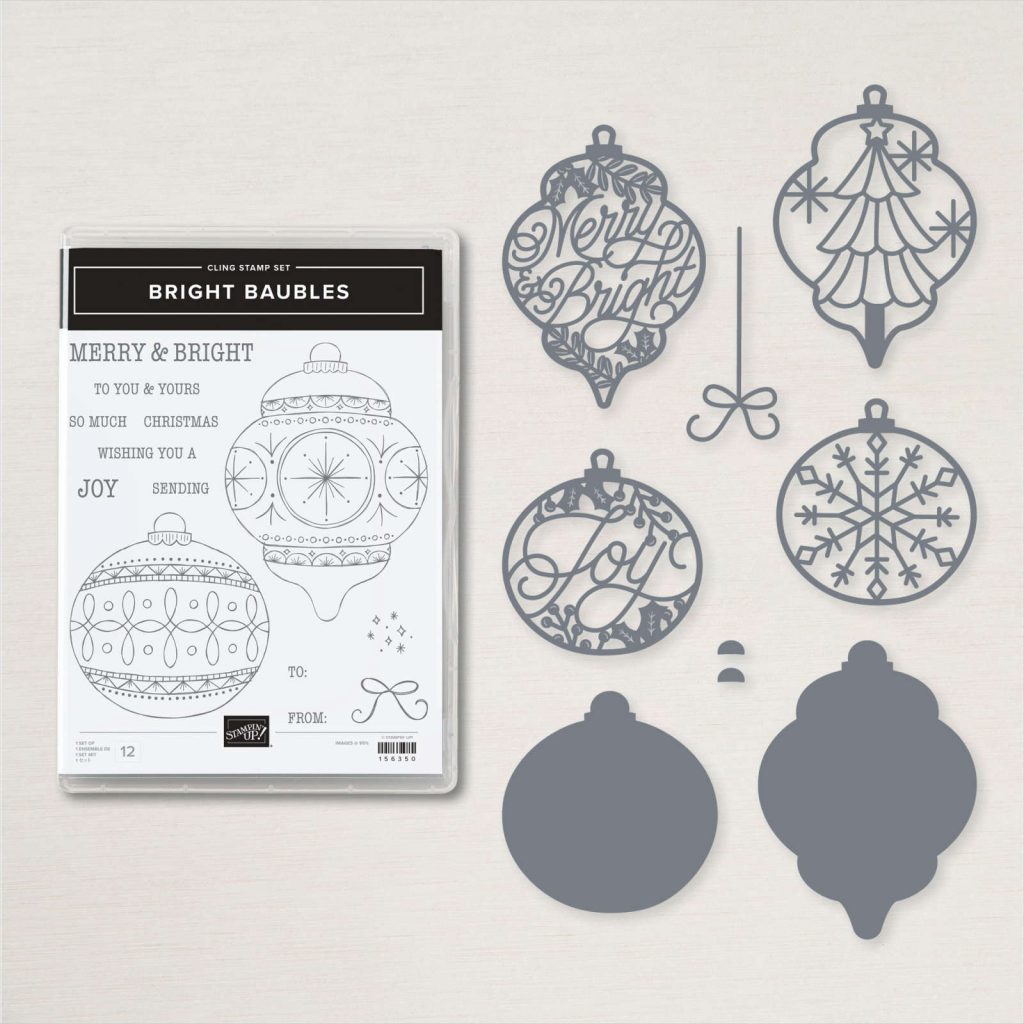 I've used some of the Stampin' Up! specialty papers for my bauble cards. Card one uses Red Foil for the base of the bauble and Snowy White Velvet Sheets for the intricate "Merry & Bright" pattern detail on the bauble. I've taken this super close up photo to show you how shiny the red foil is and how gorgeous this velvet paper is – I wish you could stroke this card!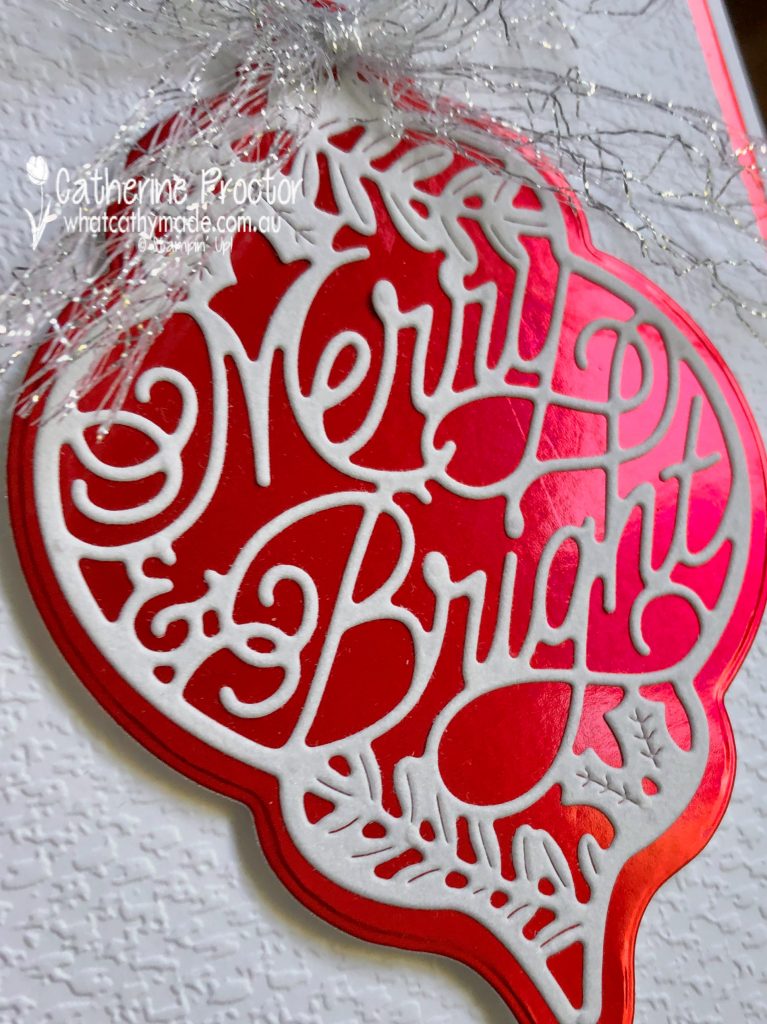 For both bauble cards I've embossed the Basic White layer using the Tasteful Texture Embossing Folder.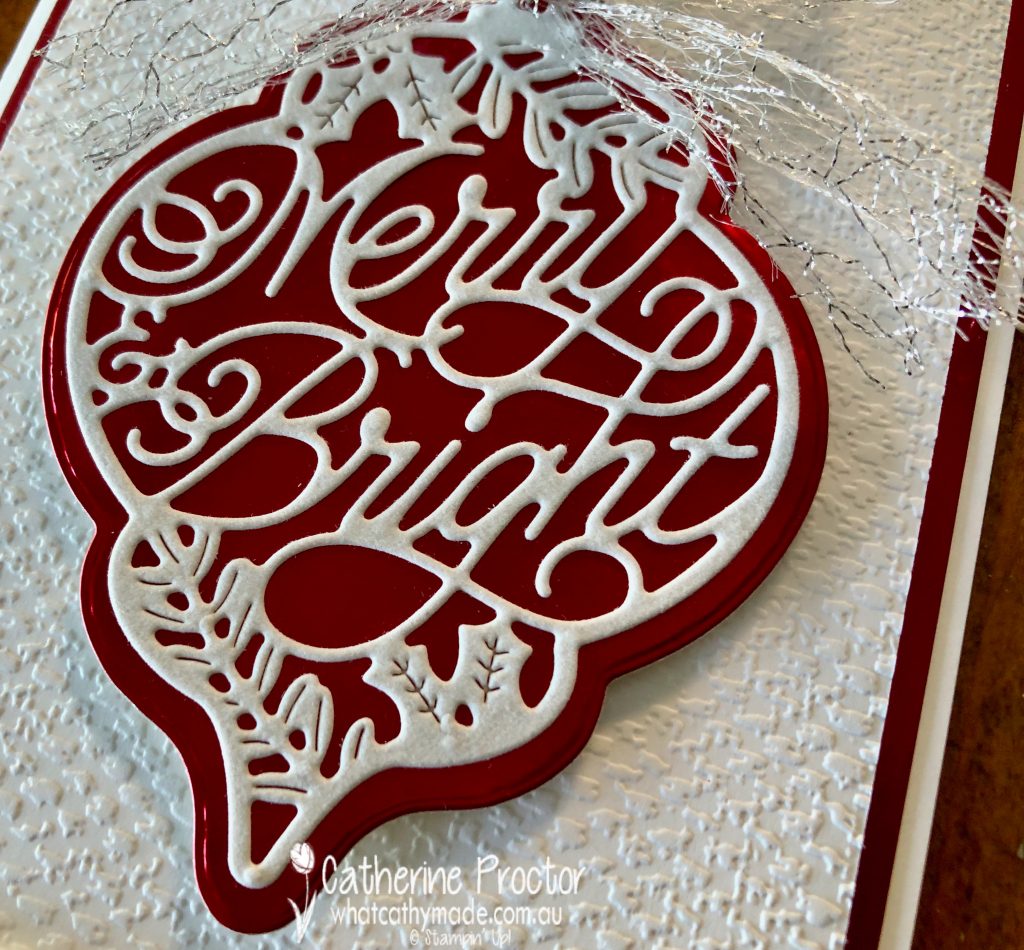 There is another layer of red foil behind the embossed Basic White layer. To get the most out of my craft supplies I've cut a large rectangle out of the centre of this layer BEFORE I assembled the card.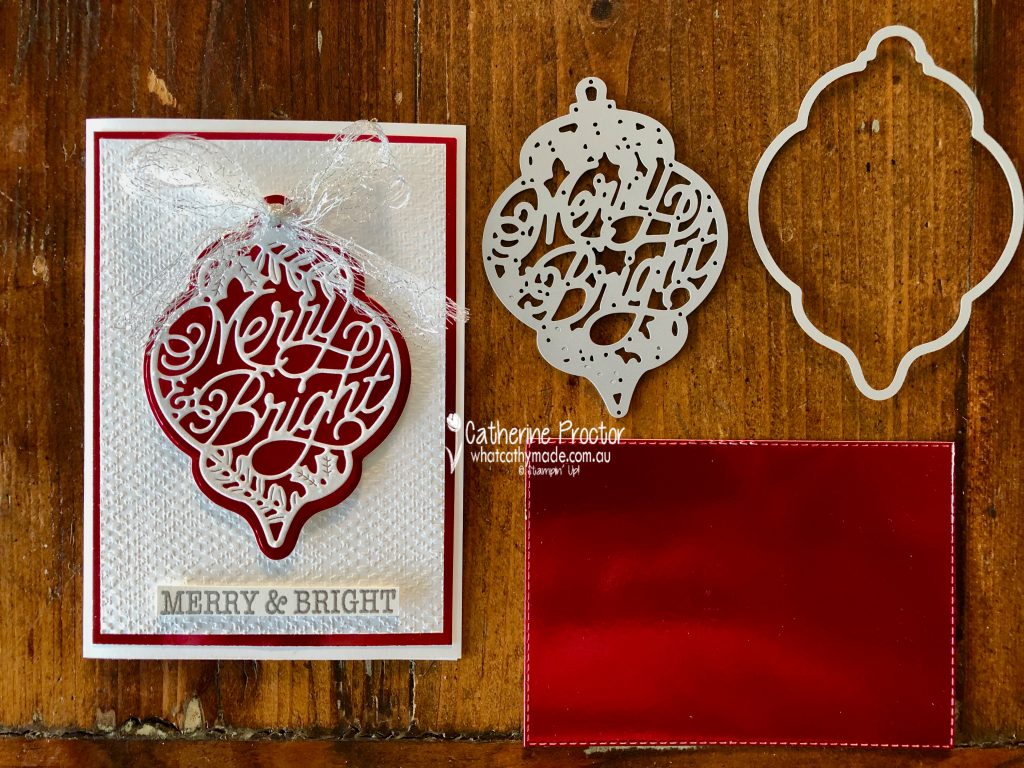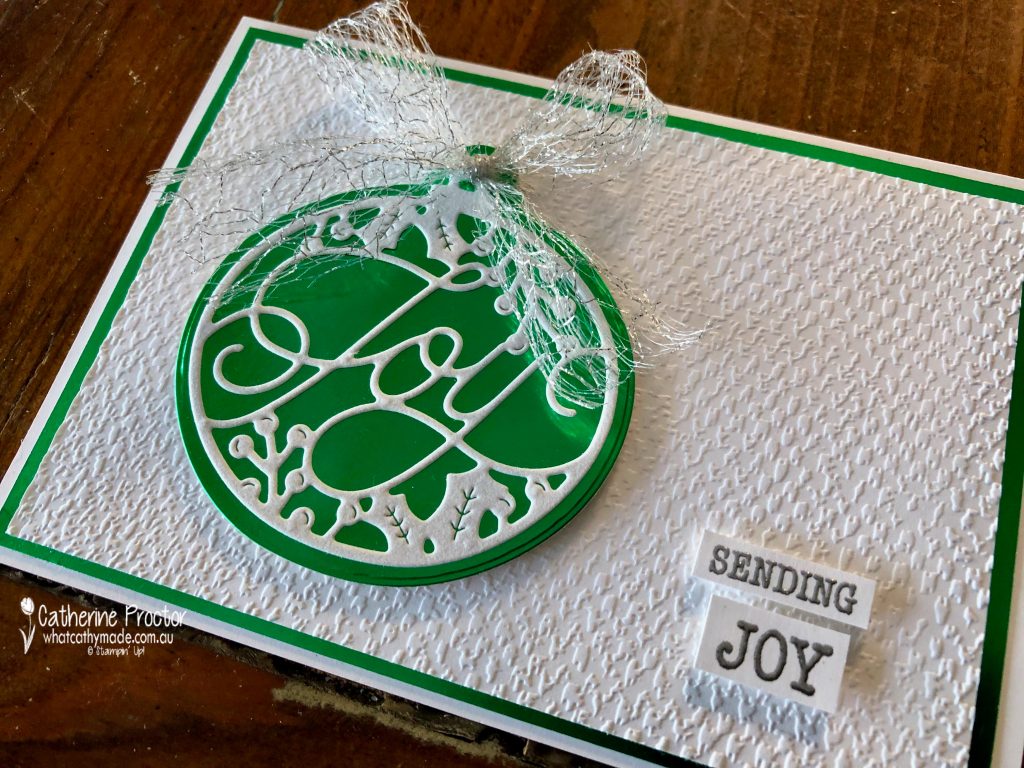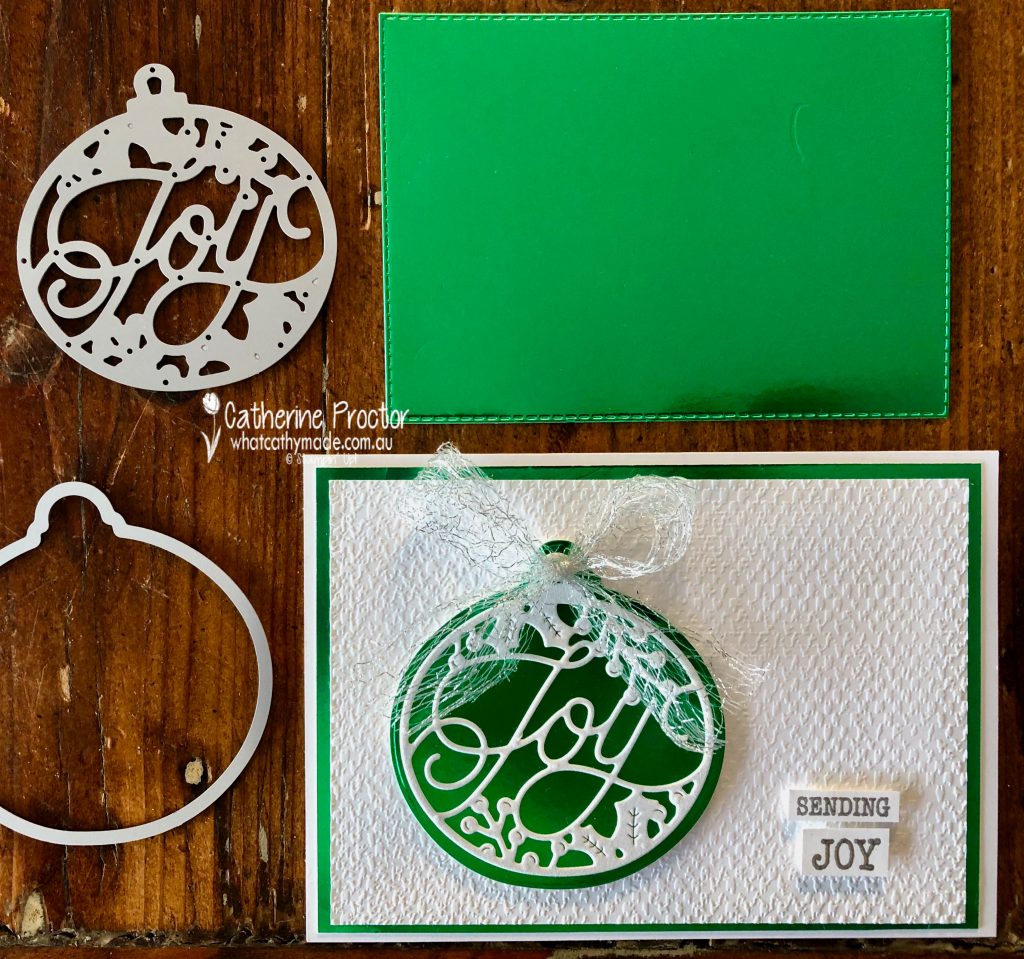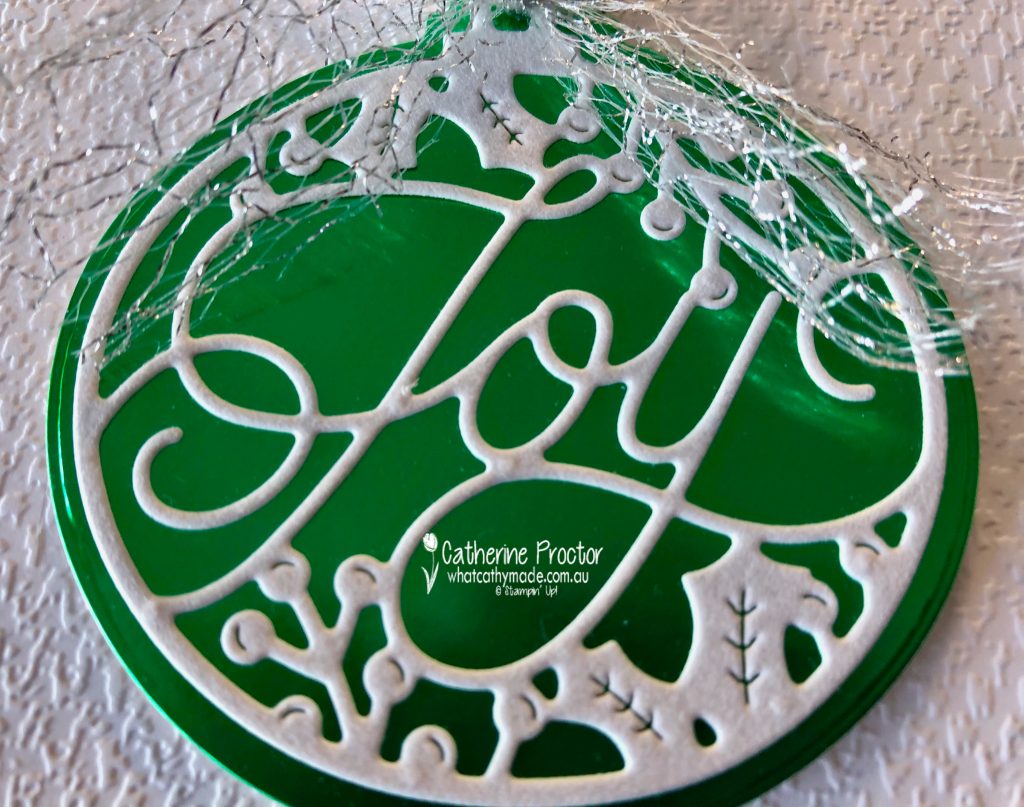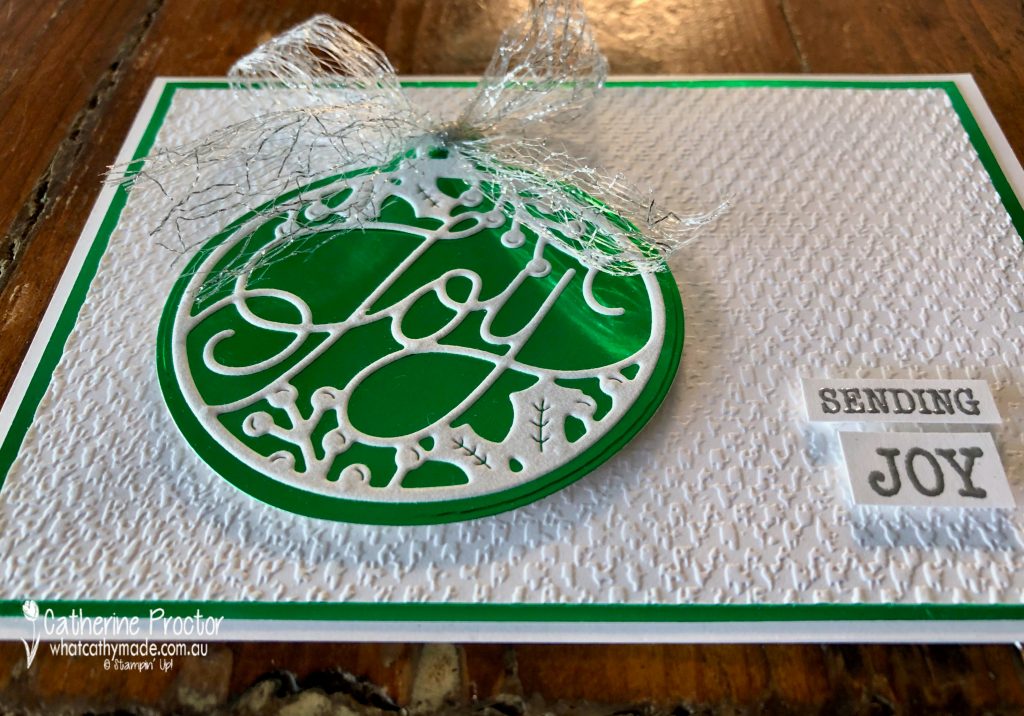 For both cards I adhered an adhesive sheet to the back of the Snowy White Velvet Sheet before die cutting – this turns it into a sticker and ensures there is no glue mess on the bauble.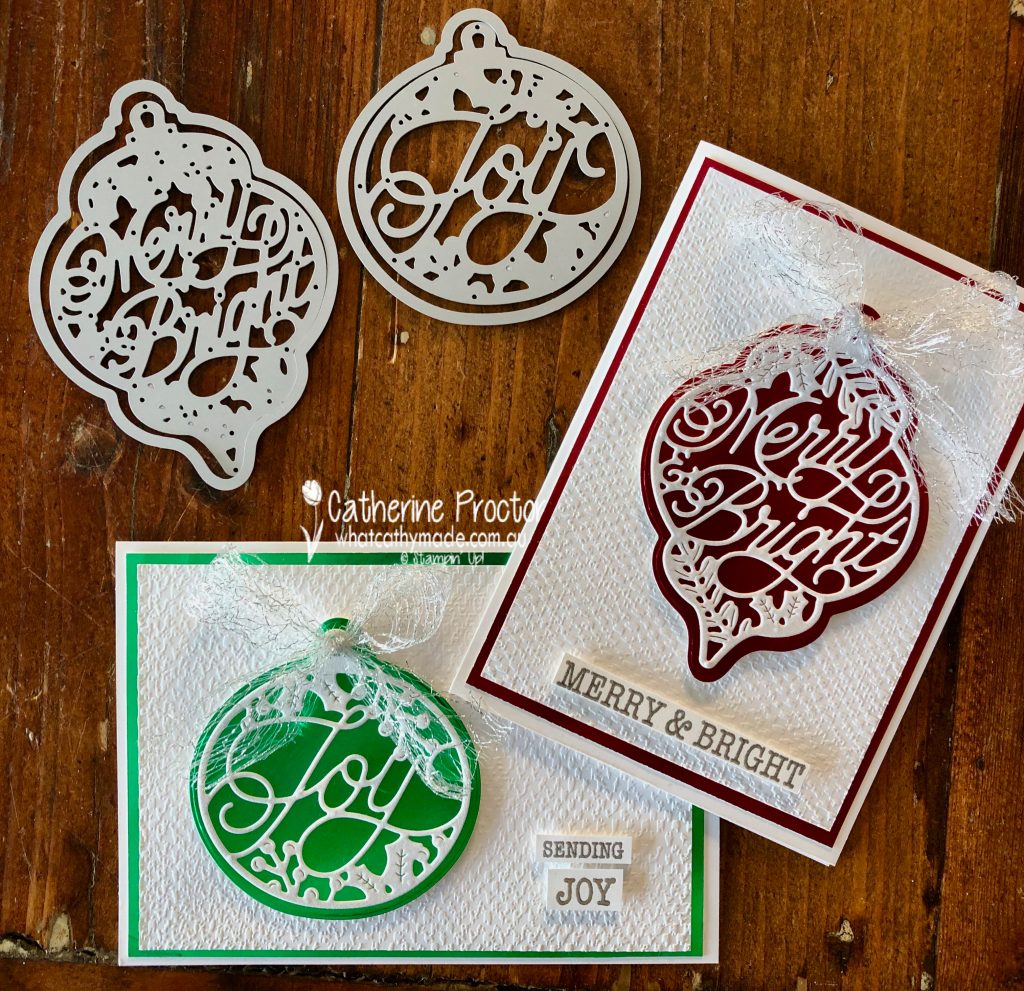 Now it's time to hop on over to our next participant, the lovely Andrea Sargent. I can't wait to see what Andrea shares with us today!

If at any time you find a broken link please head to the blog of this week's host of The Heart Of Christmas Blog Hop, Tina Gillespie, and she will have the list of all those participating.
Thanks for visiting my site. I'll be back with another card on Wednesday.
In the meantime, wherever you are in the world, stay safe, stay calm … and keep on crafting xxx