This week I was inspired by a beautiful card made by a Dutch Stampin' Up! demonstrator called Berdien Weideveld. I loved the way her square card featured the Whimsy & Wonder DSP.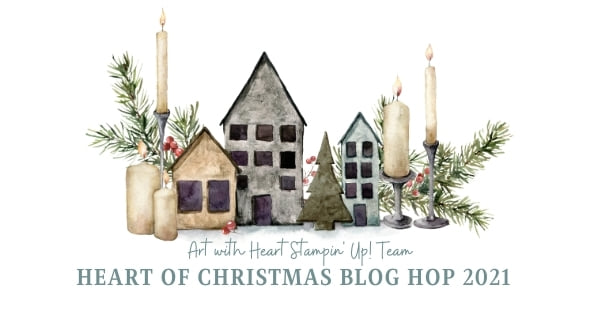 Berdien's card also used a variety of retired products as well as several products I don't own, so I've loosely CASED her card by changing my card to a rectangular design and only using current Stampin' Up! products I already own.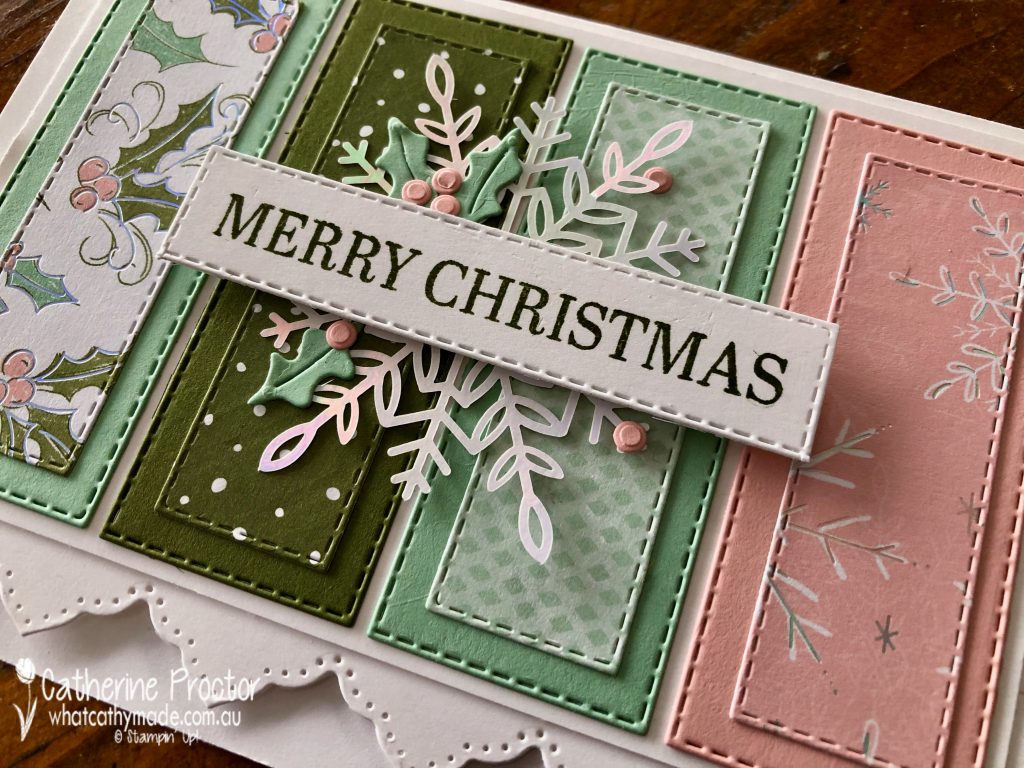 I originally bought the Sparkle of the Season bundle with the intent to make wreath wards, but I still haven't made one yet! I am, however, getting a lot of use out of some of the other elements in this bundle, such as the holly berry and holly leaves dies and the "Merry Christmas" sentiment on my card today.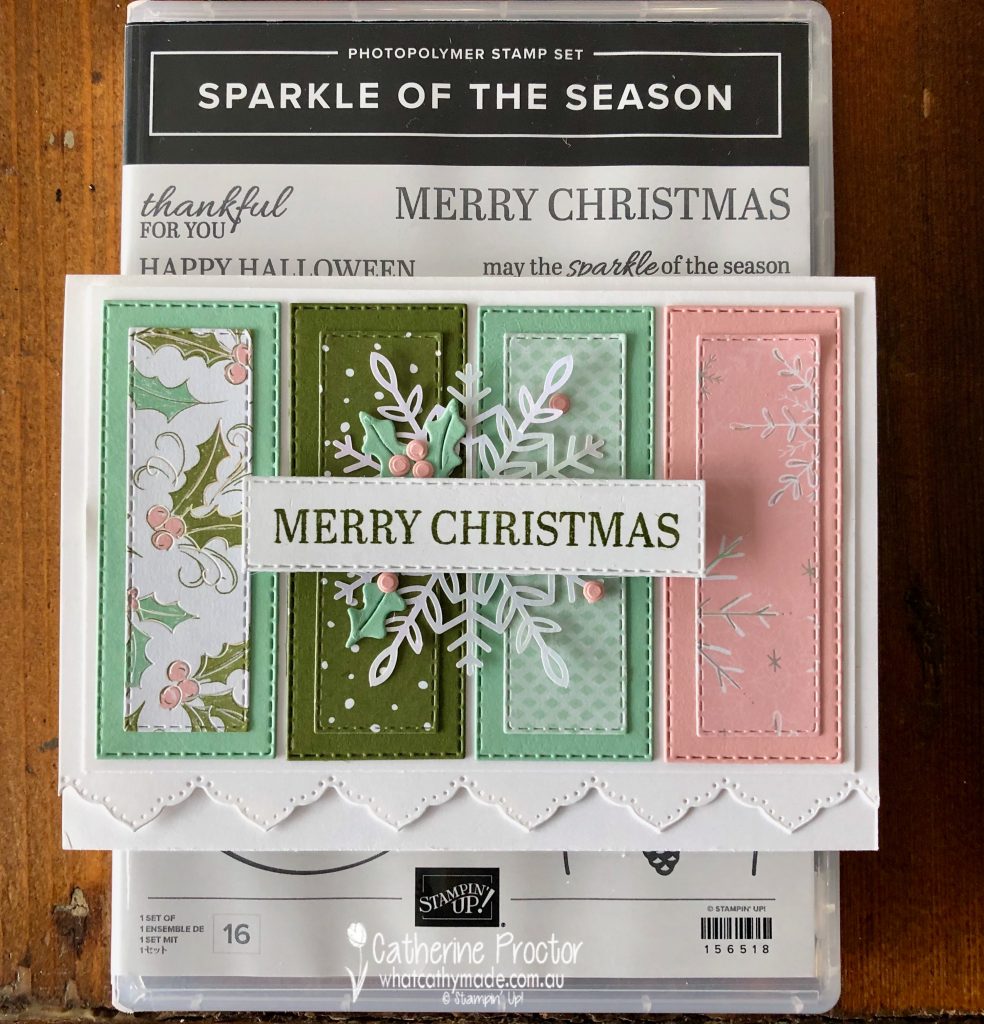 These stitched rectangles would definitely have to be my most used dies, despite the fact that they are designed to fit American sized cards, not our Aussie card bases, which are made from half an A4 sheet of cardstock.
When I lined up four of the stitched rectangles across the card front, there was a much wider border of Basic White at the base of the card compared to the top and the sides. So I used one of the Basic Border dies to turn this problem into a feature instead.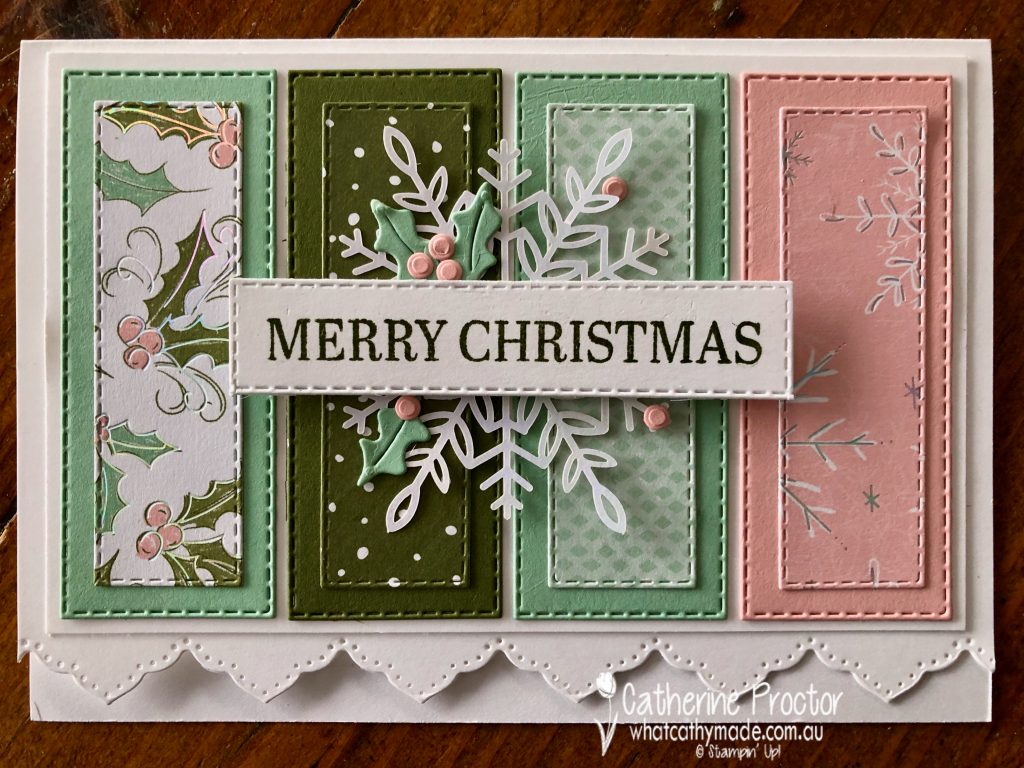 The Wonderful Snowflakes are white cardstock on one side with an iridescent foil on the other side and you get 24 in a pack. They are such a great embellishment and an easy way to quickly add texture, dimension and visual interest to a card.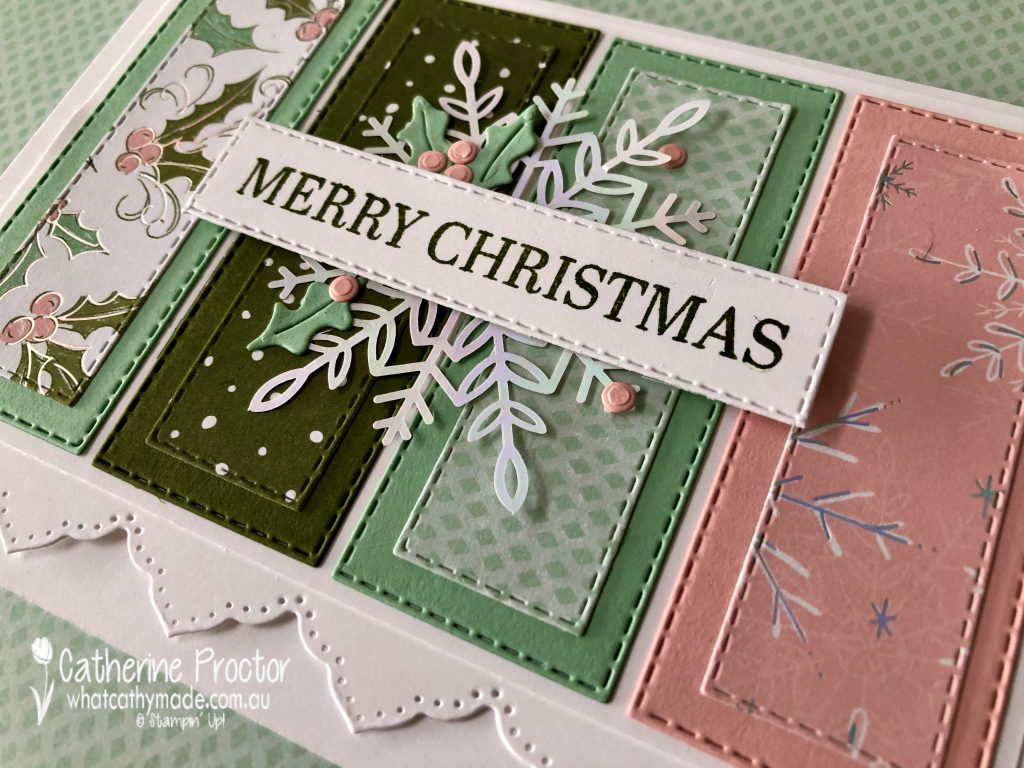 This card design could be made out of any of our beautiful designer series papers (BONUS: it only uses a small amount of DSP) and the stitched rectangle dies make it so easy to line everything up!
I was soooooo tempted to add a touch of the FREE Be Dazzling DSP to my card but I resisted! I actually made 6 cards over the weekend and I didn't add the Be Dazzling DSP to a single one. I think I might be having withdrawal symptoms though, so prepared to be dazzled again next week!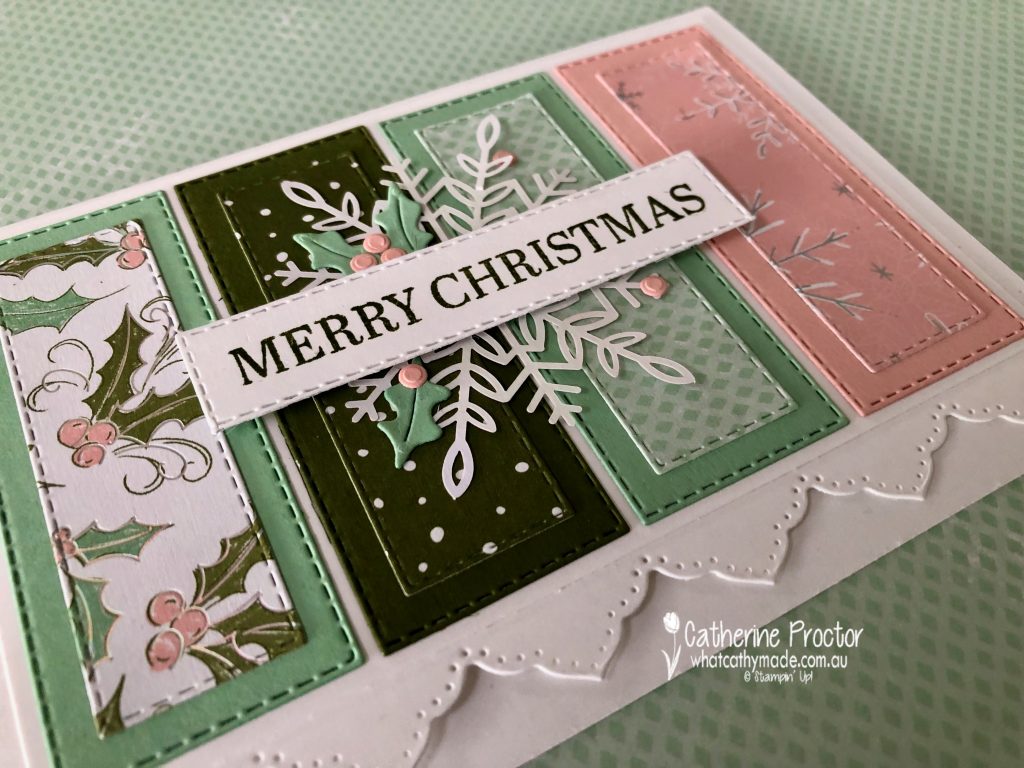 Now it's time to hop on over to our next participant, the incredible talented Kate Morgan. It's her birthday today. Happy birthday my friend! I can't wait to see what Kate shares with us today!

If at any time you find a broken link please head to the blog of this week's Host of the Heart of Christmas Blog Hop, Sharon Davern, as she has the full list of links for everyone who is participating.
You can purchase any of the products I've used tonight here.
Thanks for visiting my site. I'll be back with another card on Wednesday.
In the meantime, wherever you are in the world, stay safe, stay calm … and keep on crafting xxx