Welcome to the week 4 of our Colour Creations blog hop format for 2020-21. This week we're showcasing the bright and beautiful Bermuda Bay.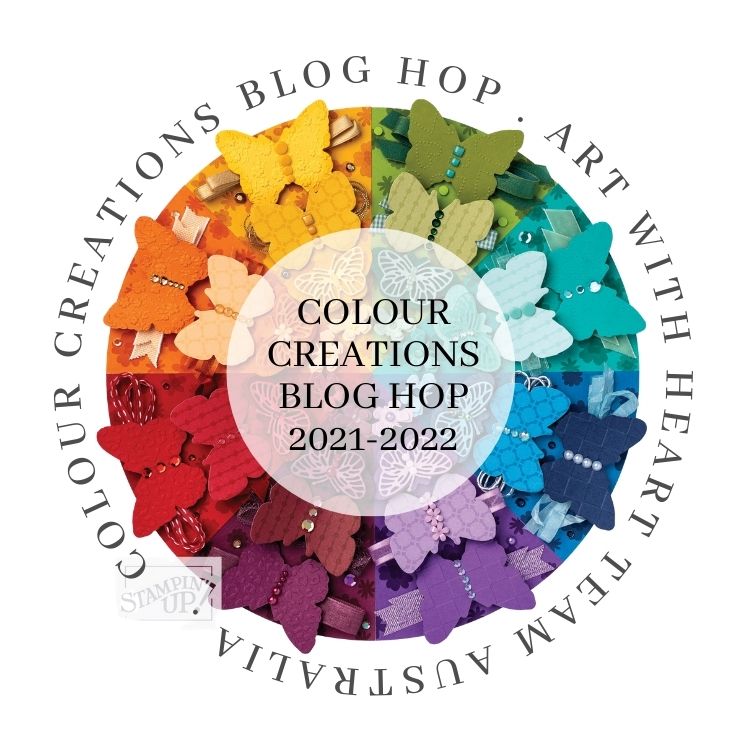 Because I'm away this week I needed a quick, easy and portable crafting solution and the You Are Amazing Stampin' Up! kit came to my rescue. There are so many fun elements in this kit, however it retires very soon on June 30 – so don't miss out!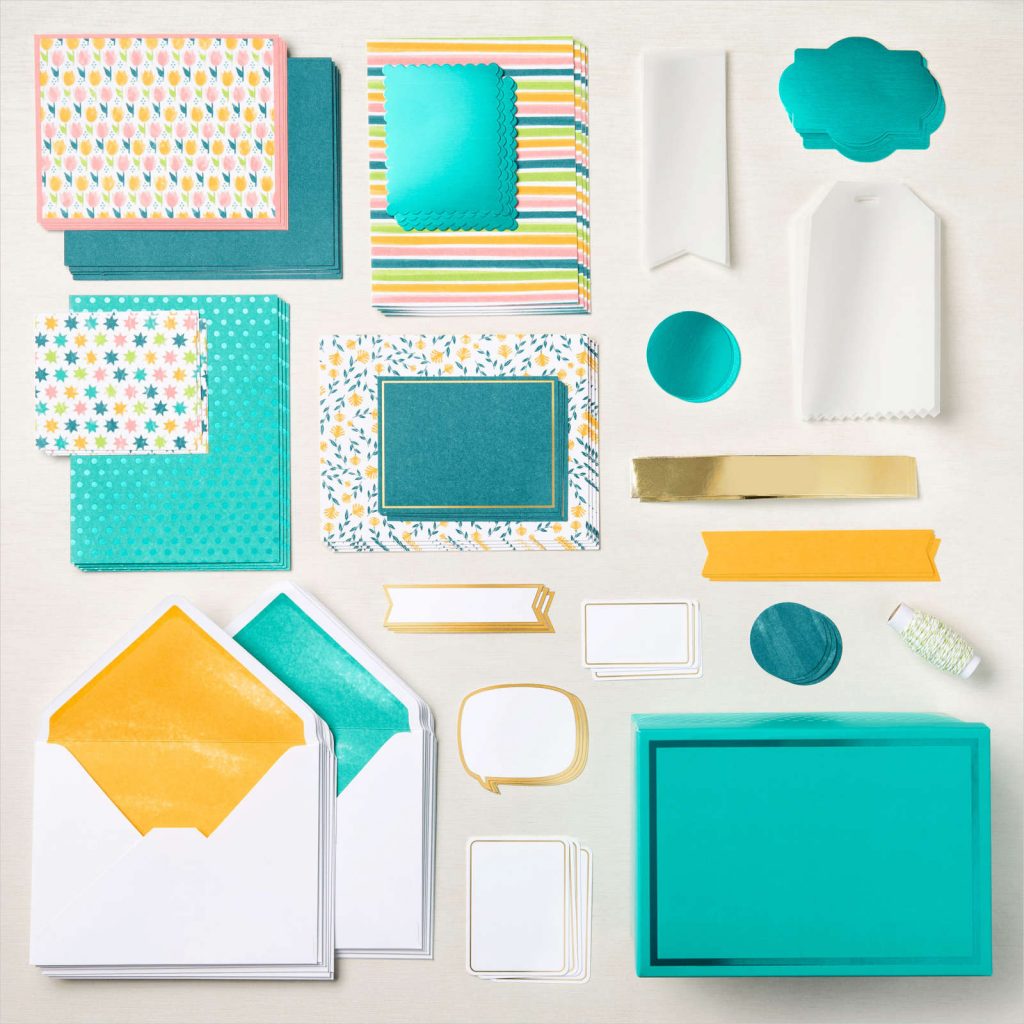 Here's how the cards look when made up according to the instructions.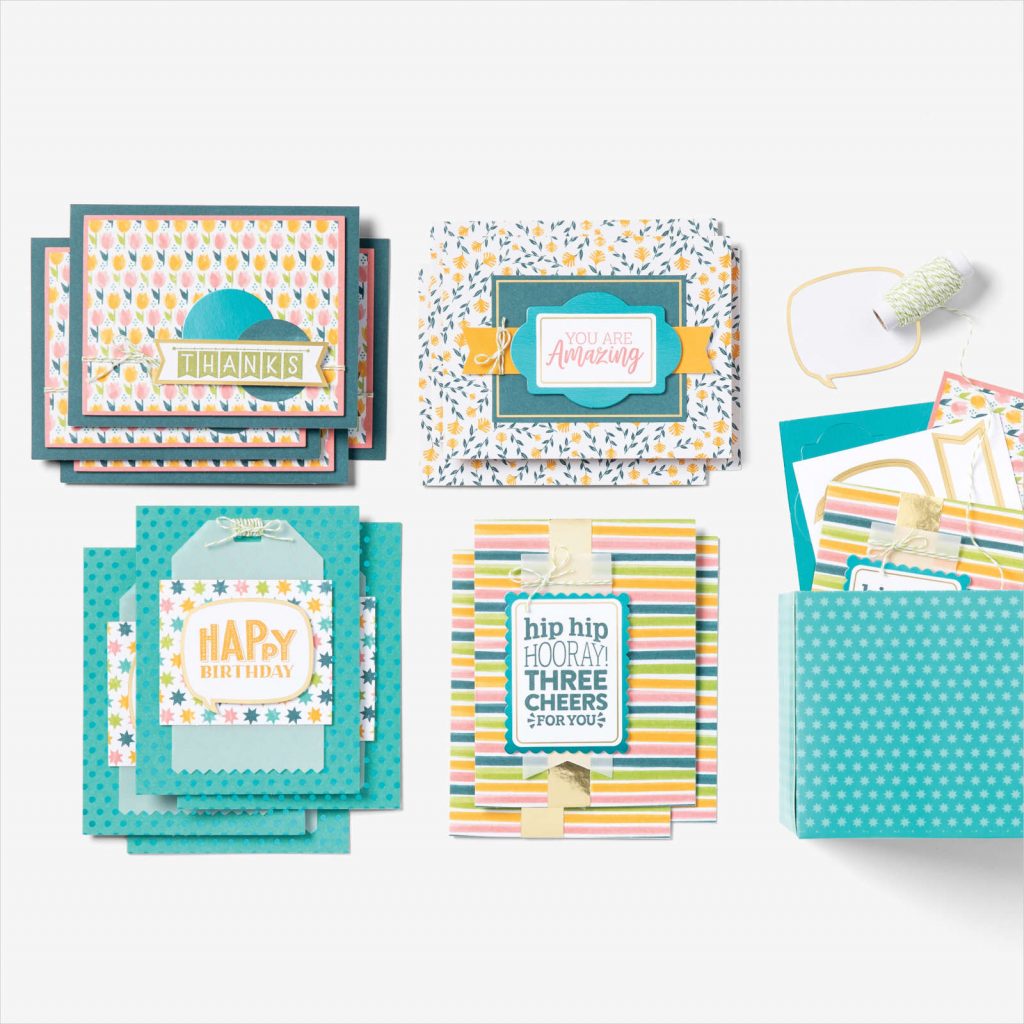 The "You are Amazing" co-ordinating stamp set for this card kit also retires very soon on June 30. It has really great sentiments and typefaces.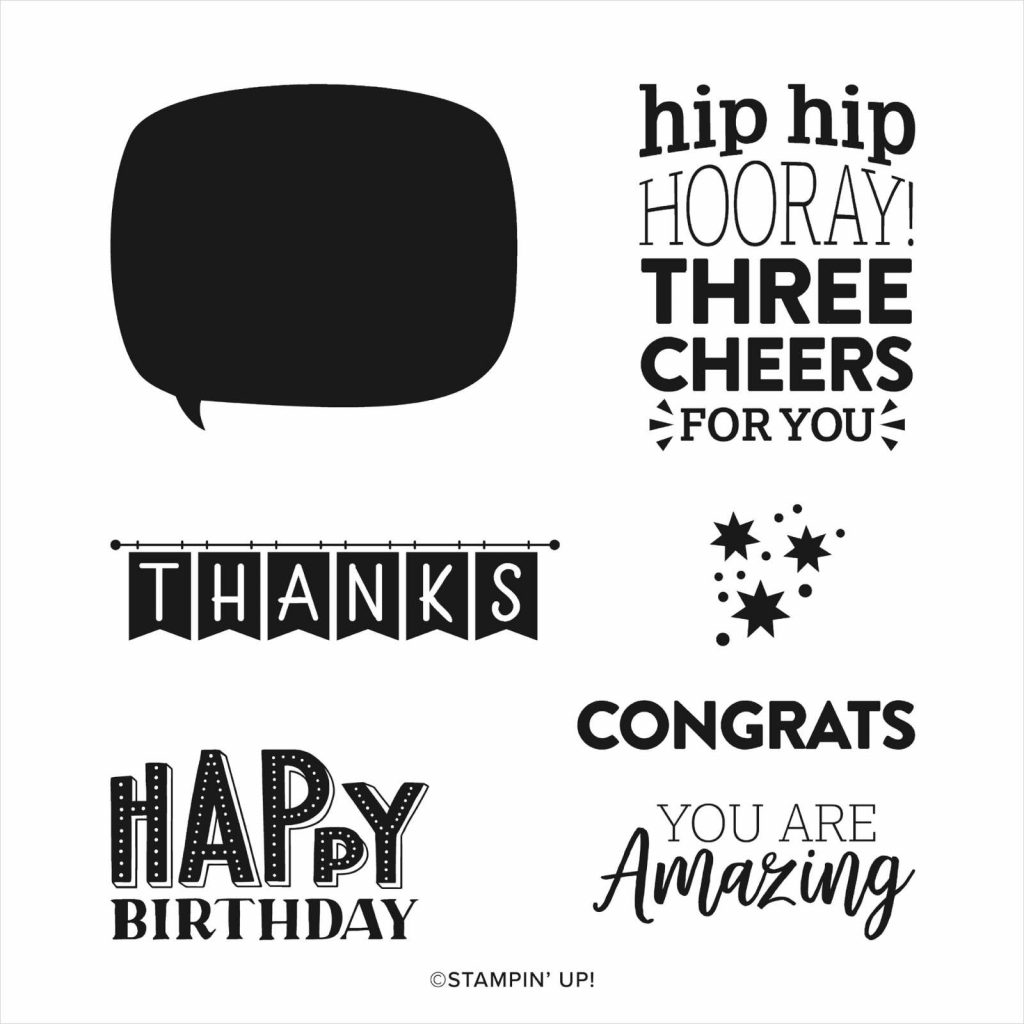 Two of my favourite aspects of this kit are the Bermuda Bay box that you can store your cards and envelopes in (it has foiled dots on the outside) and the Bermuda Bay Foil layering pieces. You can see the Bermuda Bay Foil layering piece behind the "You are Amazing" sentiment layer on this card below.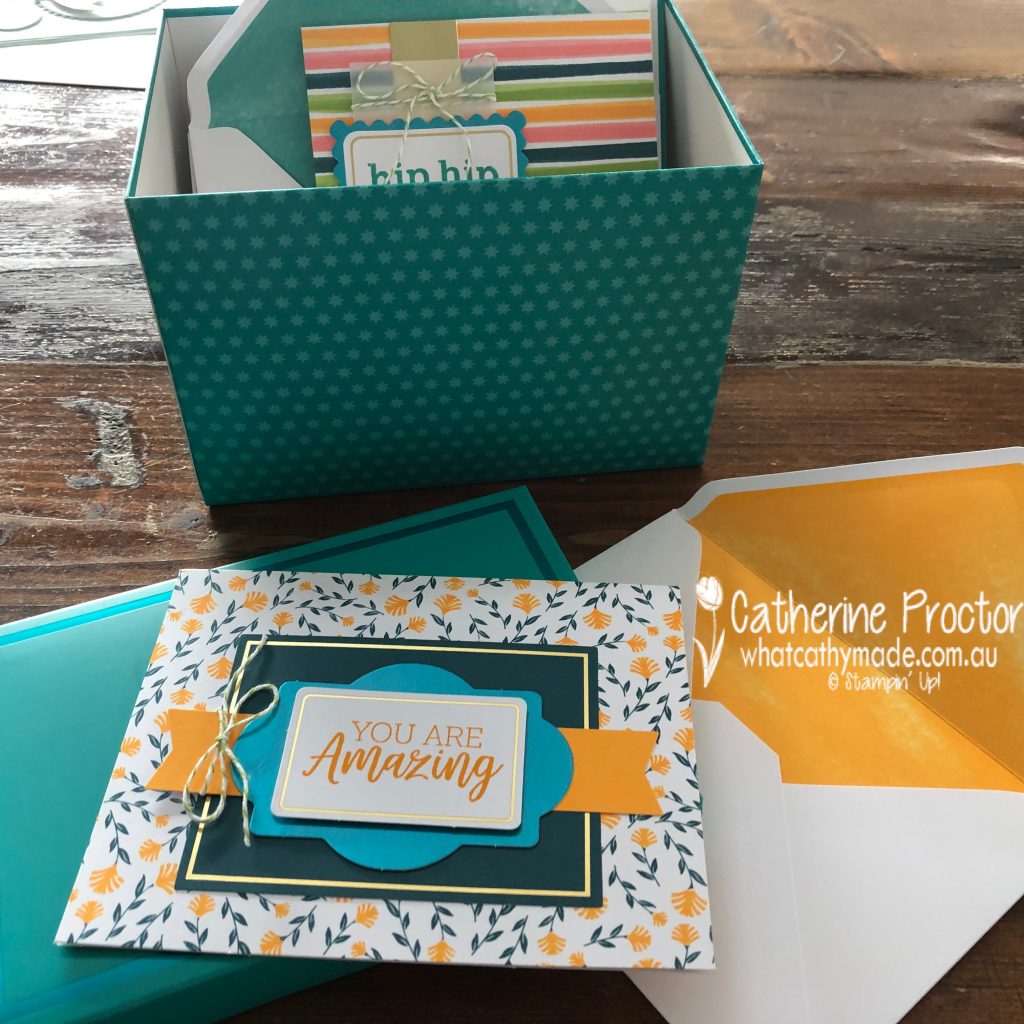 I made the "You are Amazing" card up pretty much as per the instructions, however I stamped the sentiment in Mango Melody instead of Flirty Flamingo.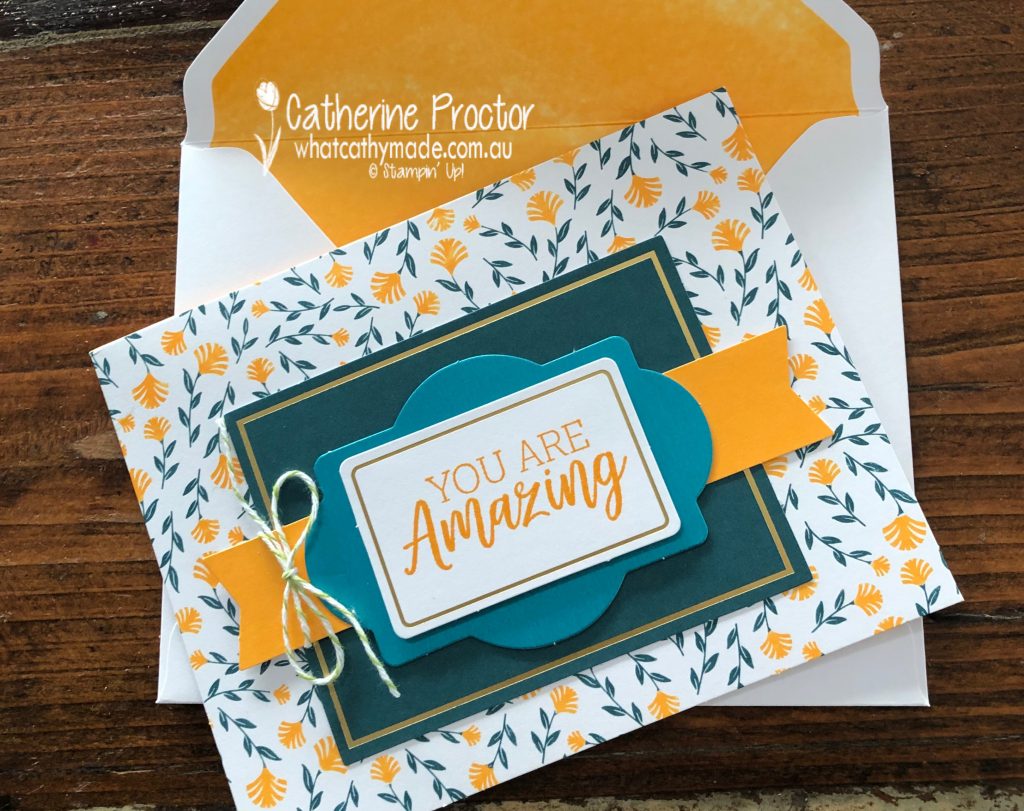 I love this striped DSP layer and the sentiment for card 2. It's hard to see in the photo but the Bermuda Bay layer behind the sentiment is one of the Bermuda Bay Foil layering pieces.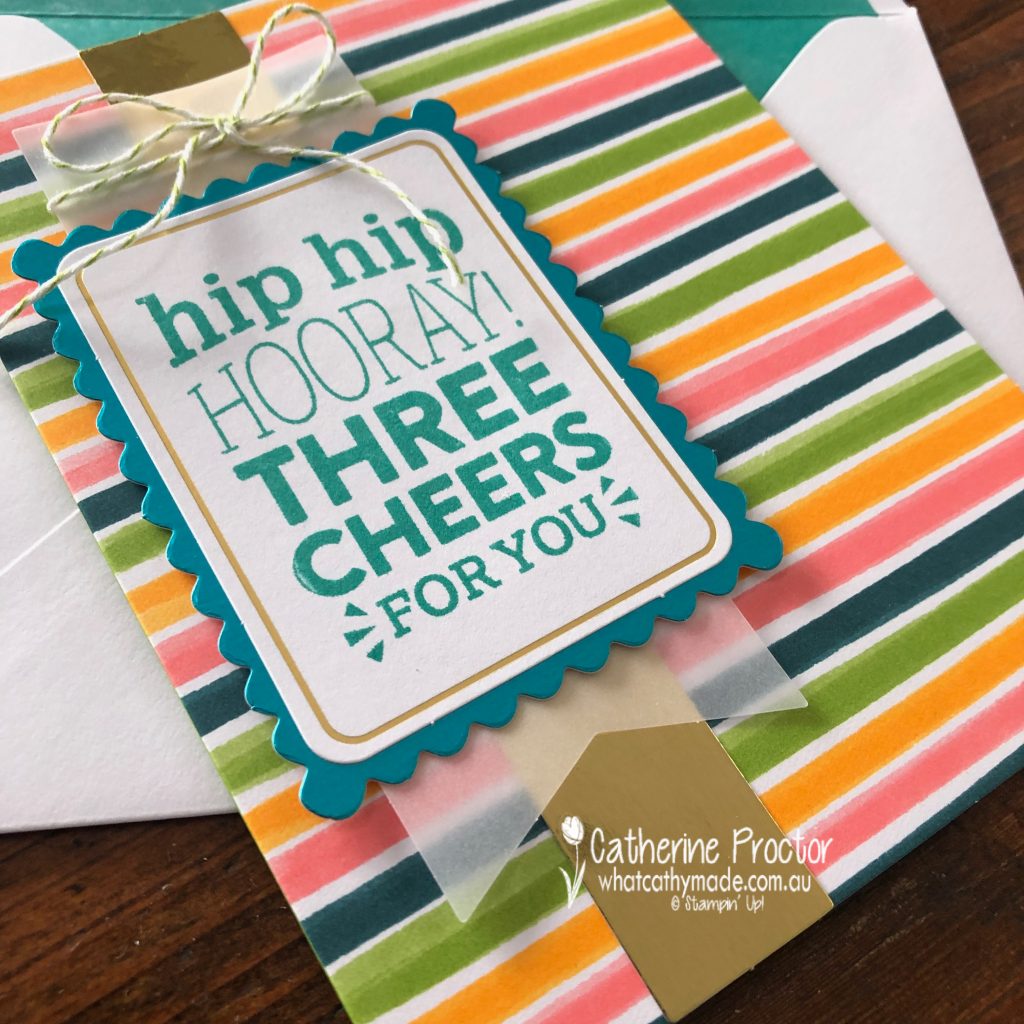 The card base on card 3 has a stunning spotted Bermuda Bay Foil front and a matching envelope lined with Bermuda Bay.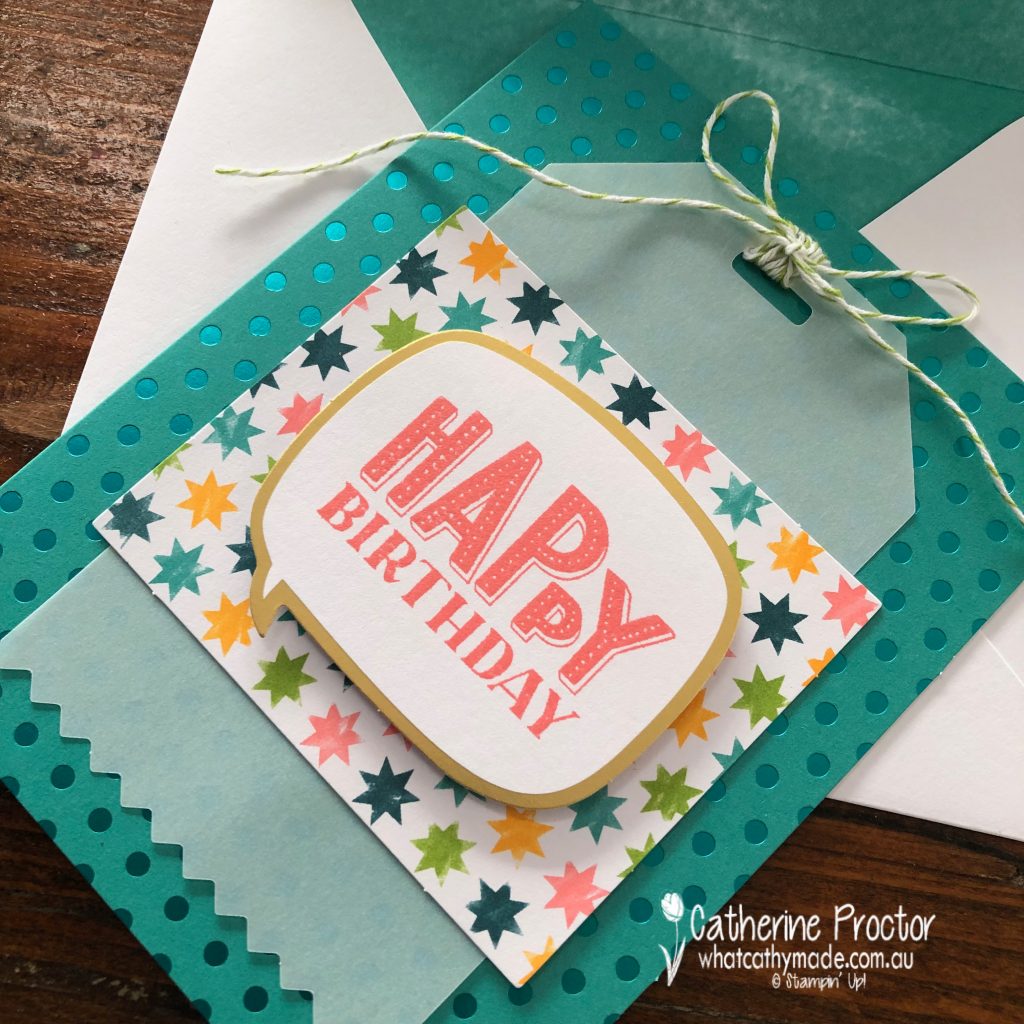 Card 4 has two of the layering Bermuda Bay Foil circles and a vibrant Mango melody lined envelope.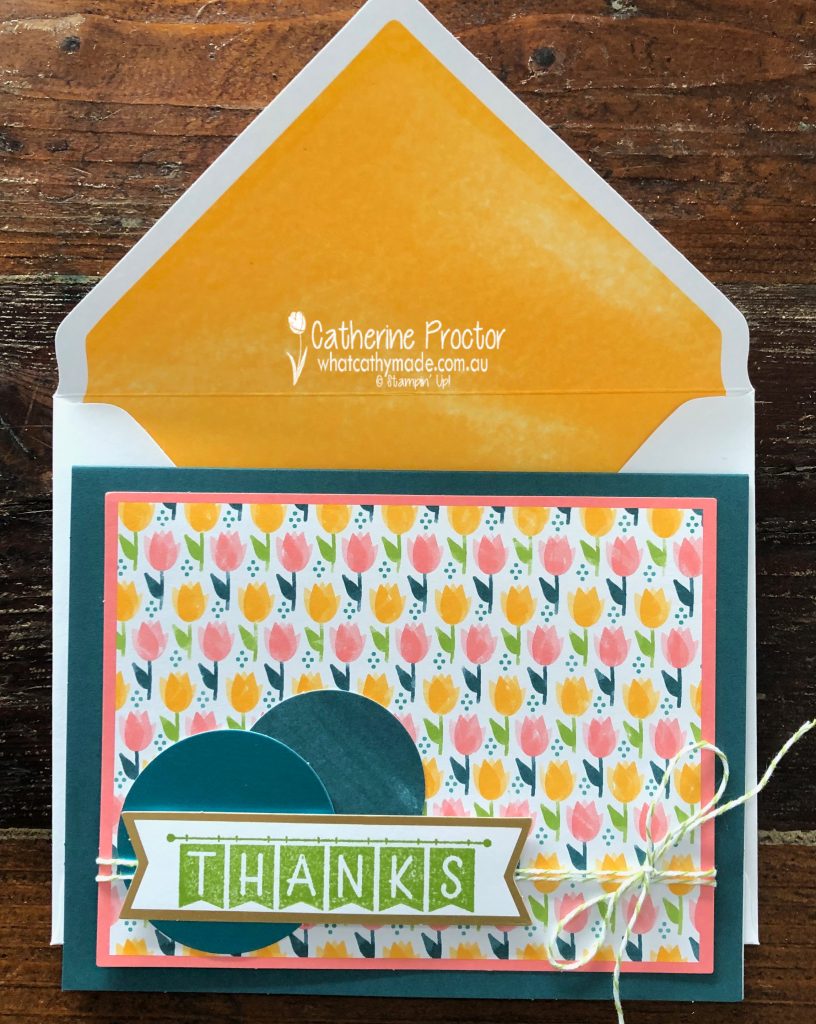 Once way I like to extend a card kit is to cut up one of the card bases and use both the front and the back of the card base as a DSP layer onto a card base made from card stock- immediately you have created 2 cards using the one card base from your kit!
The colours on the front of this striped card base inspired me to try the marker technique to make a multi-coloured sentiment – so much fun, don't you think?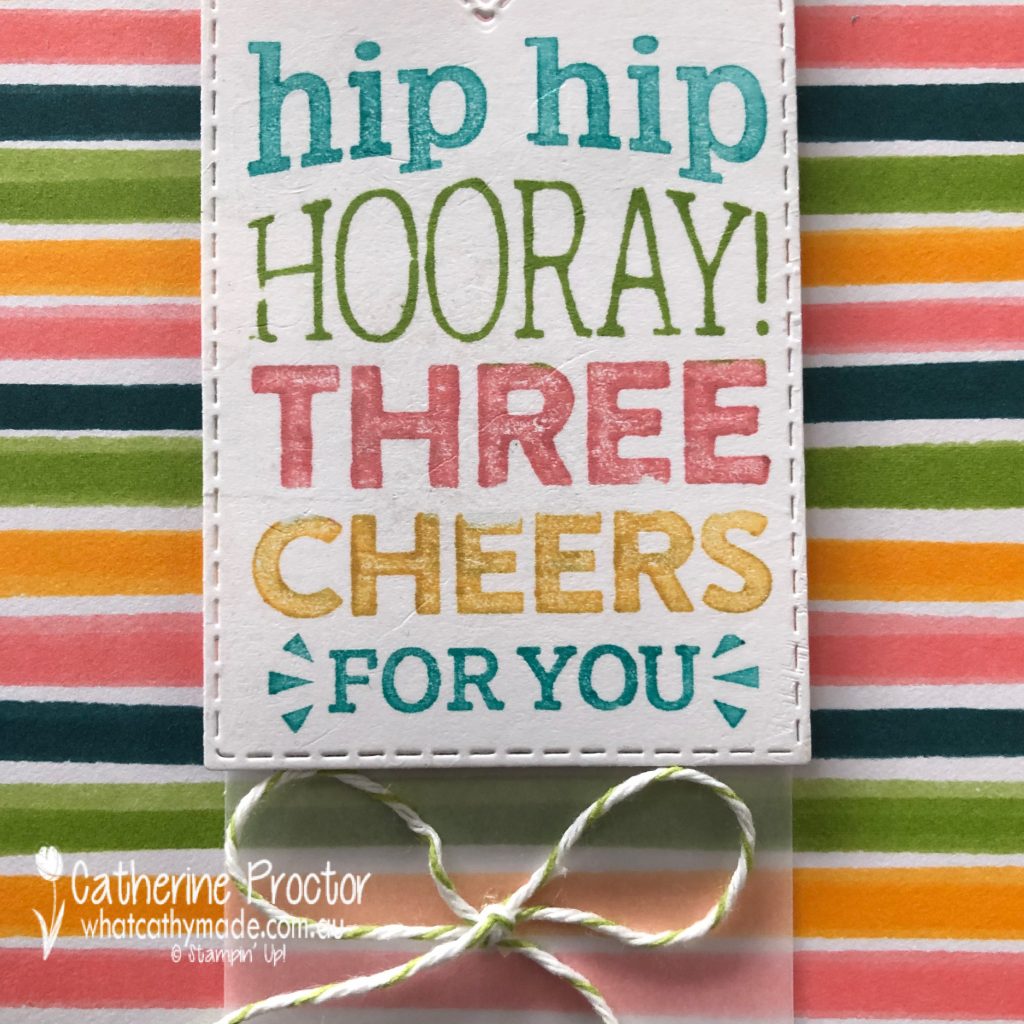 I made my card base using Bermuda Bay card stock, added a Basic White card stock layer and then trimmed the striped card base to make the top layer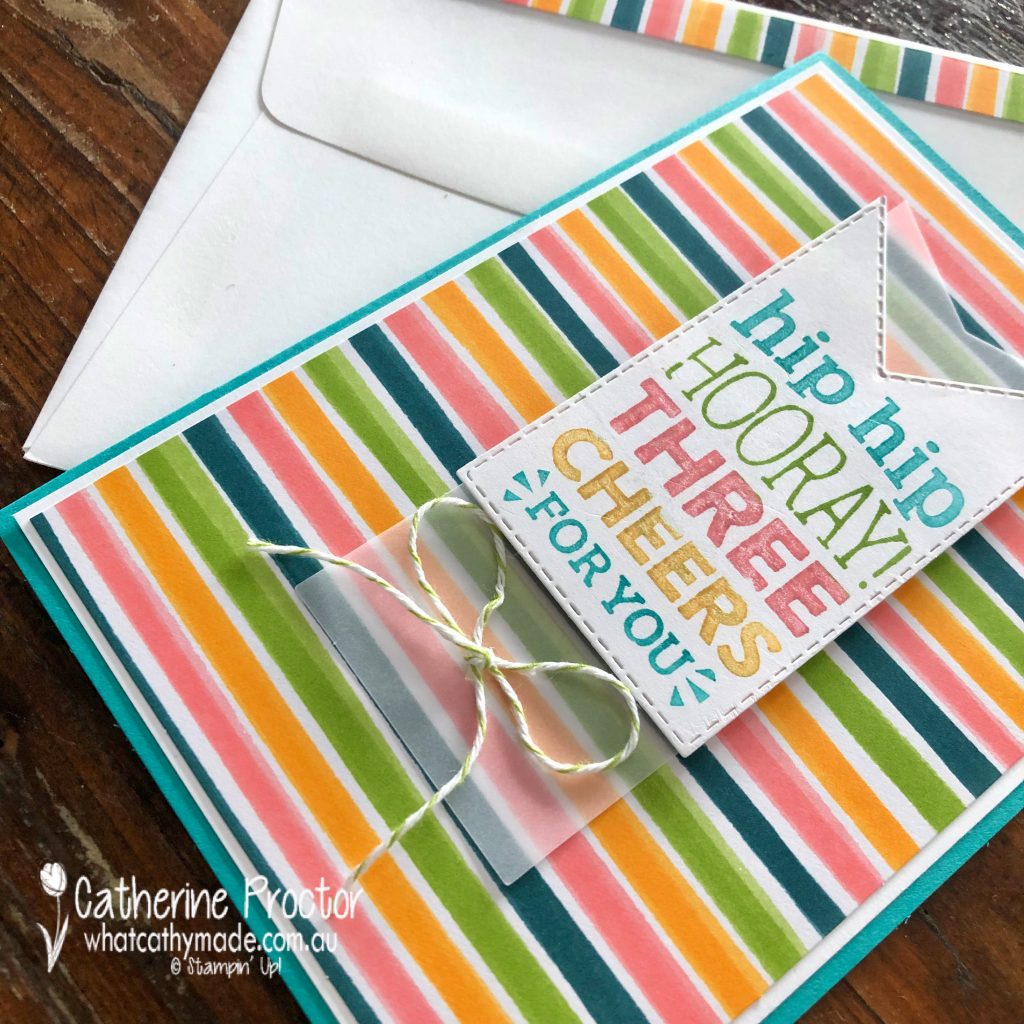 For this card I used the back of this striped card base in Granny Apple Green. I was inspired by the colours in the bakers twine, so I stamped the "congrats" and star stamp in Granny Apple Green ink onto Granny Apple Green card stock. You could do this simple design in any colour!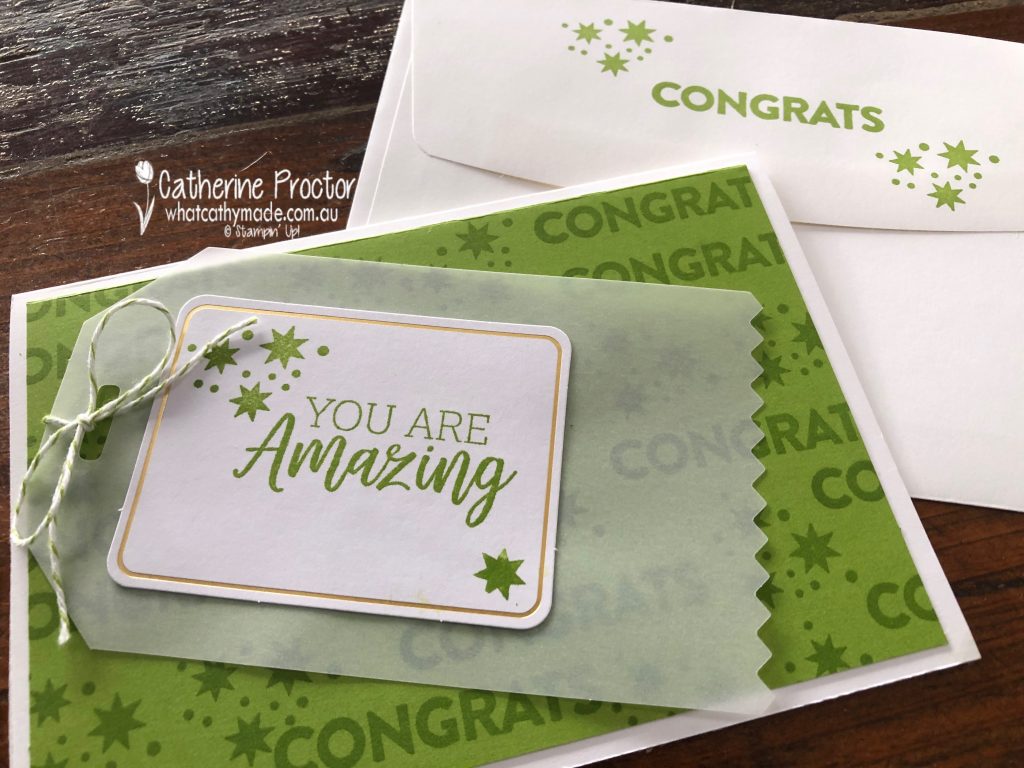 I hope I've inspired you get more out of your card kits and to add this versatile and vibrant card kit with its coordinating stamp set to your collection before they retire next Wednesday, June 30.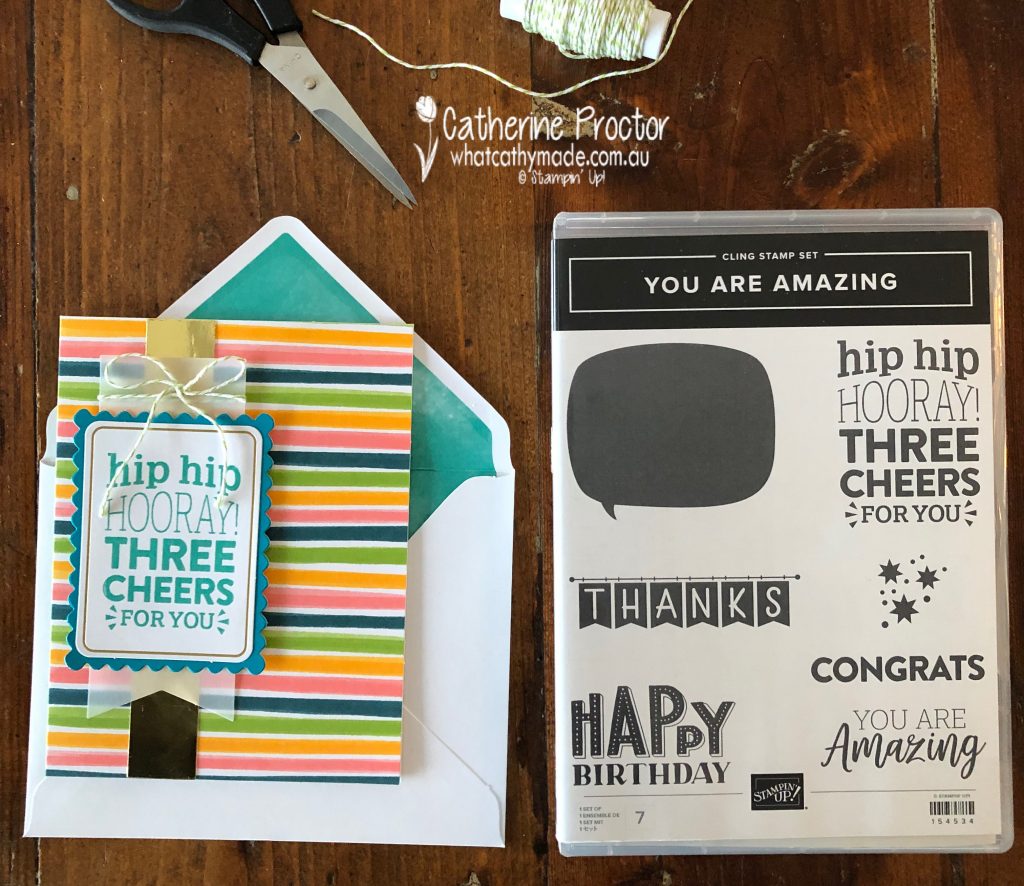 Now it's time to hop on over to our next participant, the very talented, Kristine D'Auria.

If you find a broken link or have come to this blog hop from a different entry point, you can view the participants below:
Catherine Proctor – you are here!
To purchase any of the products used in my cards today simply click on the images below.
Product List