Welcome to week 12 of our 2021-22 Colour Creations blog hop! Tonight we are showcasing Coastal Cabana, a colour from the Brights family.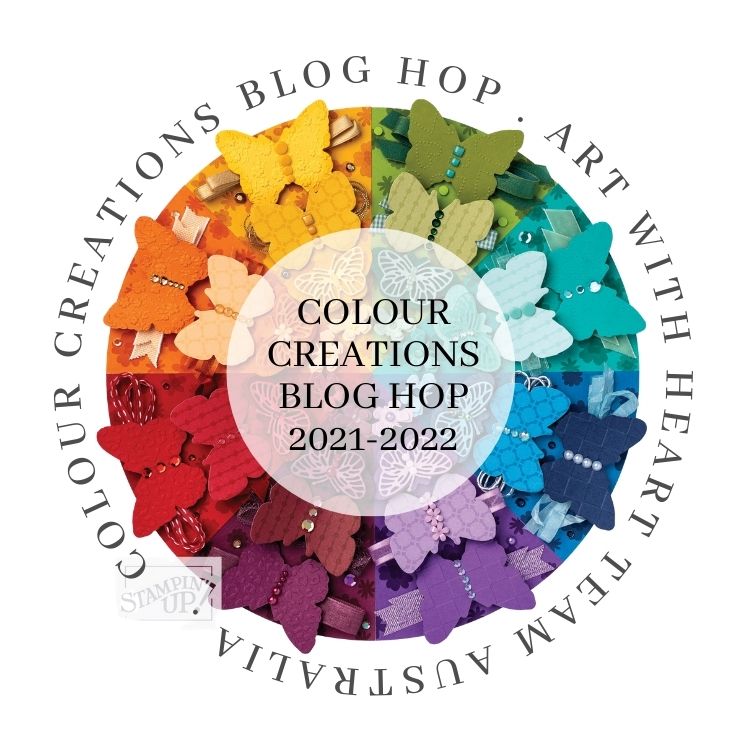 Did I hear you say "step away from the Be Dazzling DSP, Catherine"? Well, sorry, not sorry, I just can't seem to stop using this SALE-a-bration specialty DSP!
Tonight's Coastal Cabana card pairs something old (the All Things Fabulous stamp set and the Fabulous Floral dies) with something new (the FREE Be Dazzling DSP). The colour combination I've used is one I'm always drawn to for summer dresses, scarves and earrings: Coastal Cabana, Bermuda Bay, Gray Granite, Basic White and of course, the gorgeous champagne gold sparkle of the Be Dazzling DSP.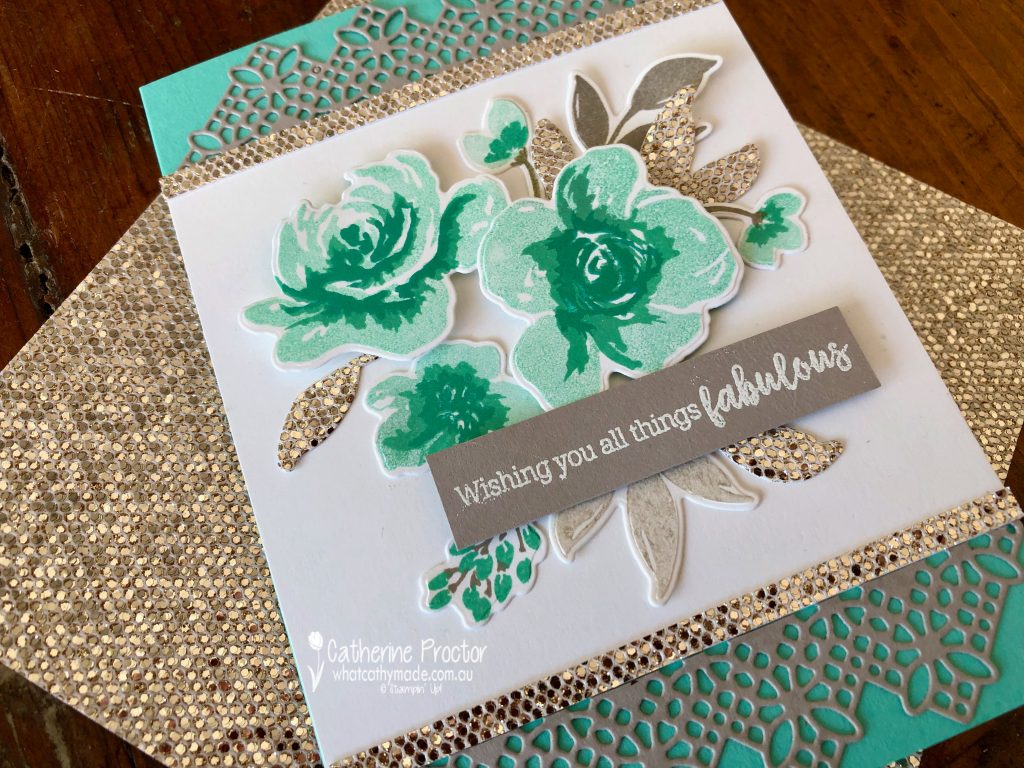 The largest flowers on my card are stamped using 3-step stamps that gradually layer up the colour of the flower – each level of stamp is numbered inside the stamp case. There are so many different colour combinations you can create with this type of stamp. Here's how I inked up my flowers for this card.
Stamp the largest flower stamps (1A, 2A and 3A) in Coastal Cabana, stamped off once
Stamp the middle stamps (1B, 2B and 3B) in full strength Coastal Cabana
Stamp the smallest, top stamp (1C, 2C and 3C) in full strength Bermuda Bay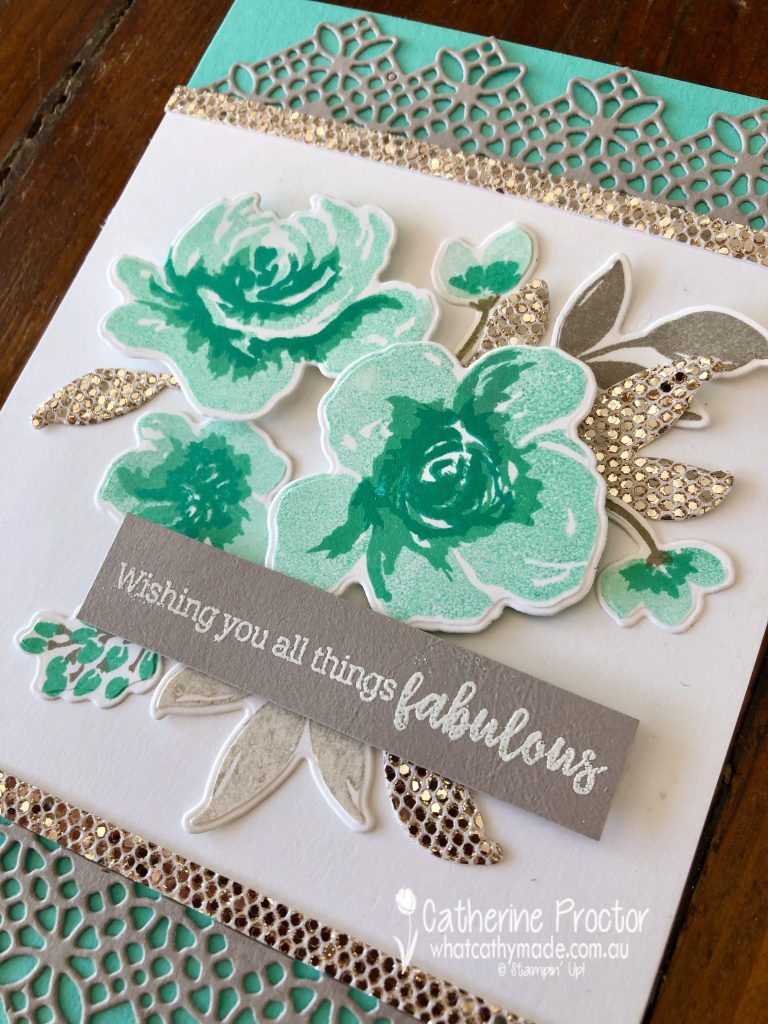 The leaves were stamped in Gray Granite, both at full strength and stamped off. I also die cut a few leaves from the Be Dazzling DSP and added 5mm strips of the Be Dazzling DSP at the top and bottom of my card, sitting beside the largest, intricate lacy die (from the Fabulous Floral dies) that has been cut in half and placed either side of the main front panel.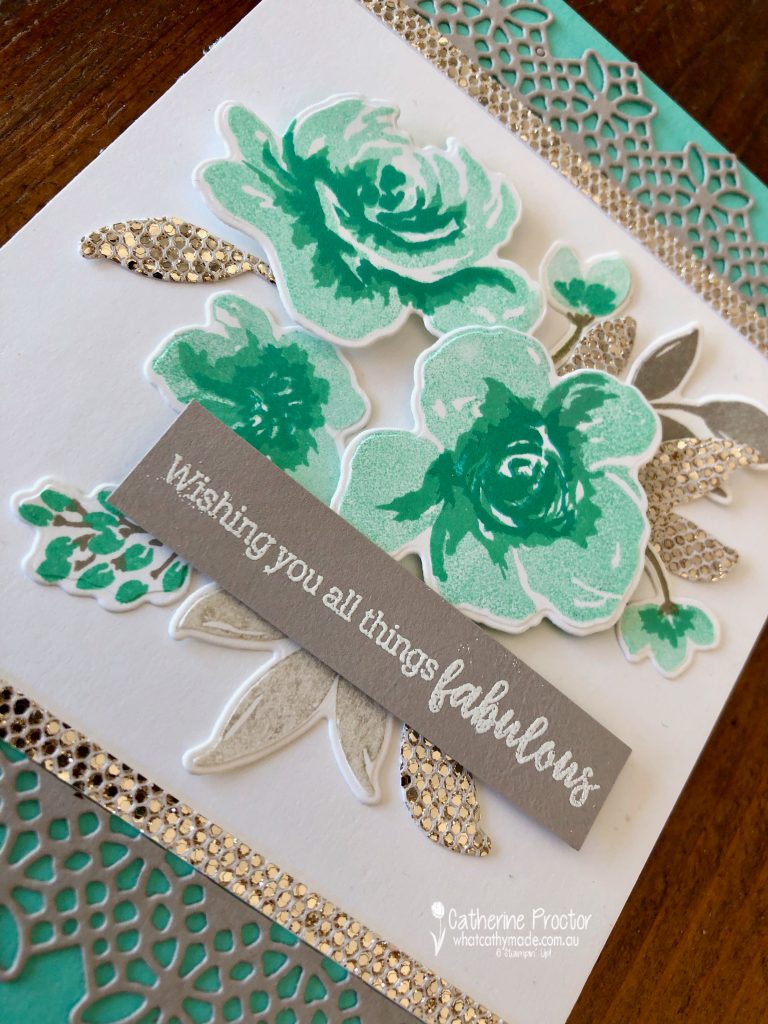 I used some left over stamped and die cut sprigs and leaves to decorate the inside of my card.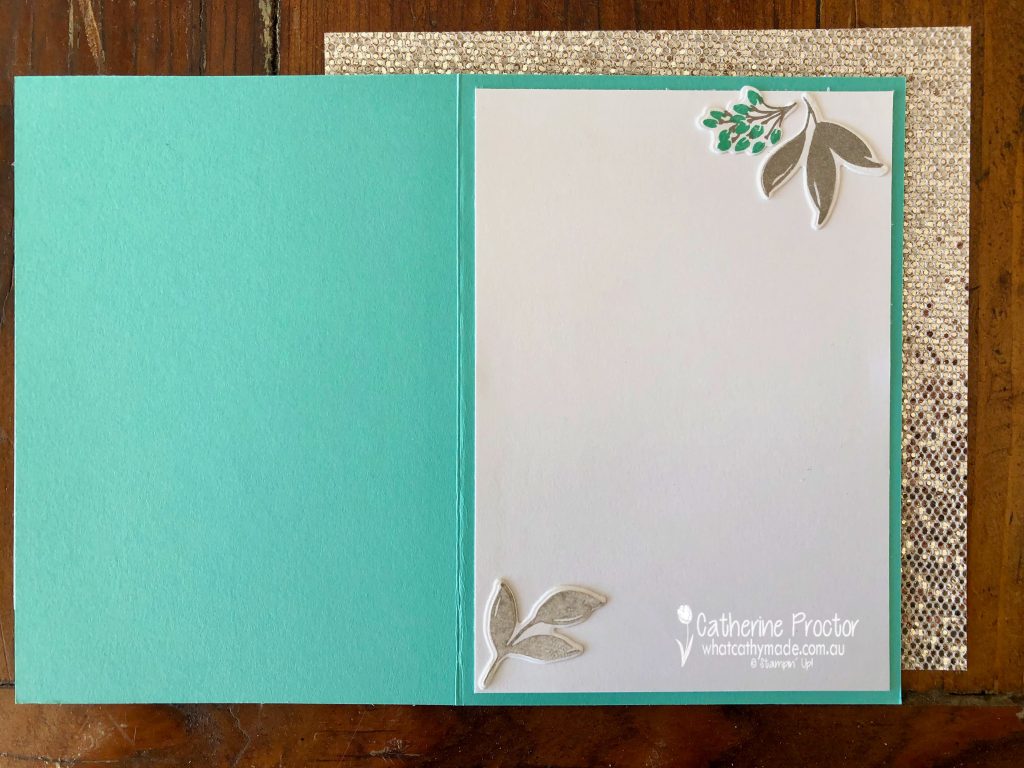 Now it's time to hop on over to our next participant, the very talented Caroline Manwaring. I can't wait to see what she's made this week!

If you find a broken link or have come to this blog hop from a different entry point, you can view the the full list of participants below:
Catherine Proctor – you are here!