I love sheep! Growing up in the country, we always had a pet poddy lamb in our backyard. Poddy lambs are what lambs are called if they have either been orphaned or rejected by their mother and the local farmers would give them to us to hand raise as pets.
My brother and I would bottle feed the lambs and as they grew they would keep our lawn permanently mowed and let us ride them like horses and even dress them up in fancy dress clothes!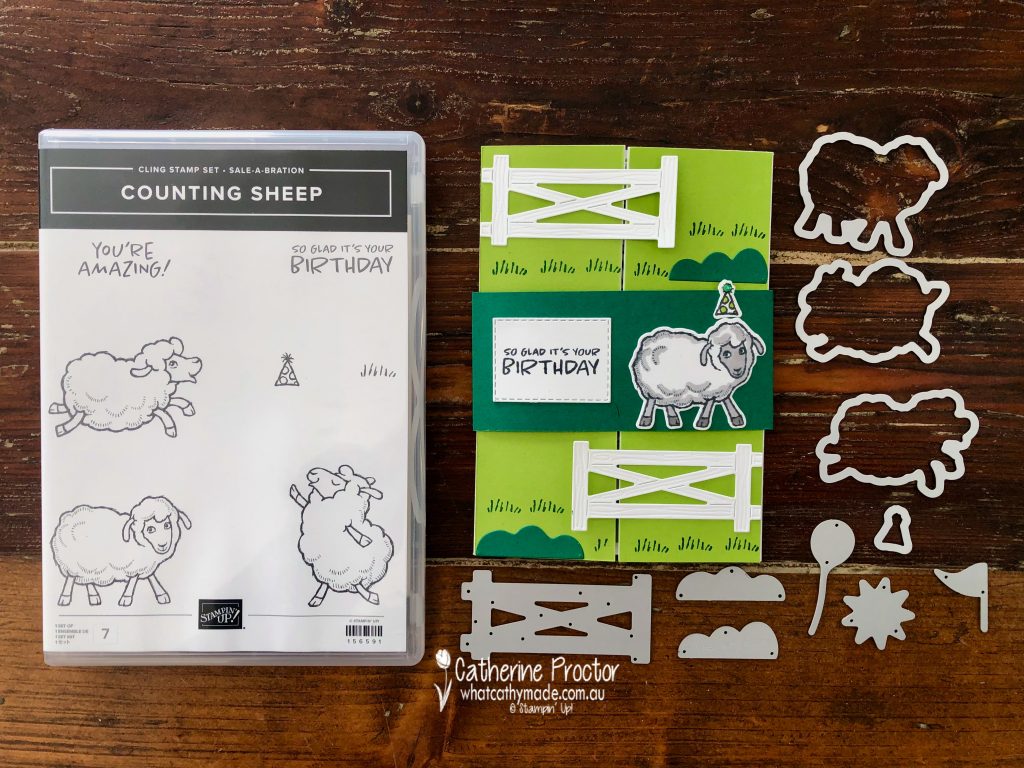 For this card I've used two FREE SALE-a-bration products: the Counting Sheep stamp set and the coordinating Sheep Dies. These adorable sheep are the perfect size for a Floating Gatefold Card. You could also use the penguins from the Penguin Place bundle or even the Peaceful Deer Bundle.
Here's what the card looks like when closed with the belly band on (left photo) as well as on the inside of the card with the sheep popping up (right photo).
Because this card has pop up elements inside it is hard to keep it flat when the card is closed, which is why I decided to create a belly band. This card will easily fit into an standard envelope for posting but it was tricky to photograph it closed without the belly band on!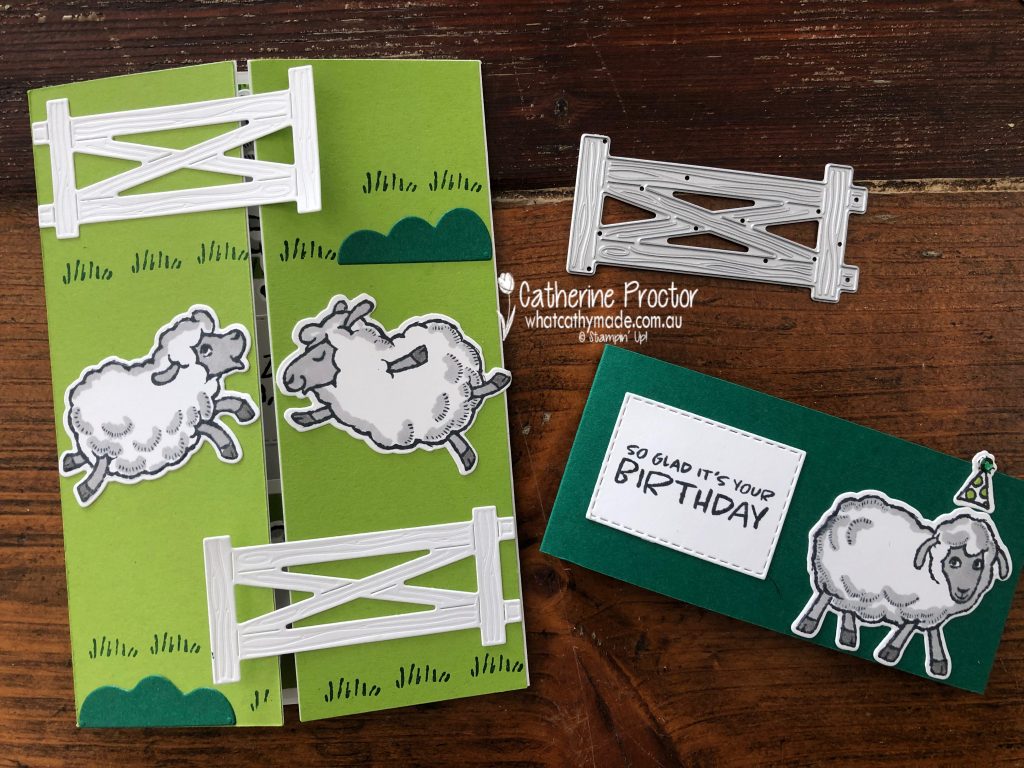 And here is another look at the inside. Because this is quite a busy card on the inside I'd probably write on the back panel instead.
Don't these sheep just make you laugh!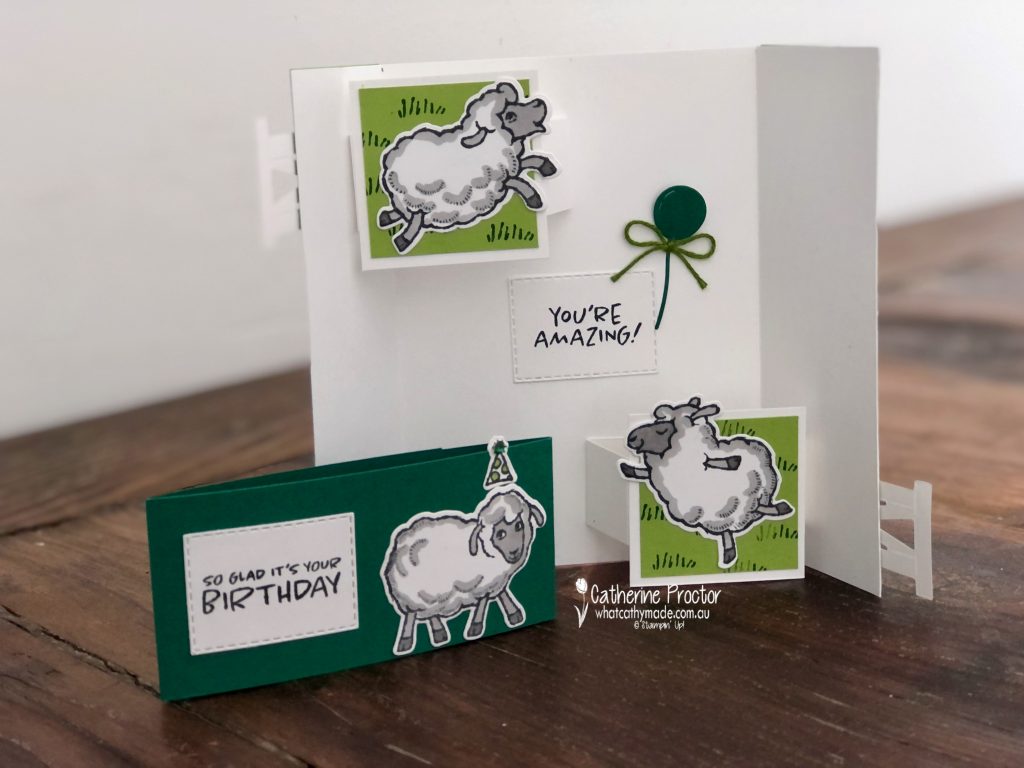 If you would like the instructions on how to make this card, they are in the August Tutorial bundle, are available on my tutorial page.
Thanks for visiting my blog today. I'll be back this week with some more Heart of Christmas inspiration and our weekly AWH Colour Creations Showcase on Wednesday.
If you live in Australia, you can find and purchase all these products in my Stampin' Up! Online Store. Don't forget to use my monthly Host Code (if your order is between $50 – $250) and I will send you a thank you gift the following month. If your order is over $250 don't use the host code because you will qualify for your own stamping rewards.
My September Host Code is WVX3UYCR and it is valid until midnight September 30.
In the meantime, wherever you are in the world, stay safe, stay calm … and keep on crafting xxx