Welcome back to our Colour Creations Showcase as we continue our showcase of over 50 beautiful Stampin' Up! colours in alpha order.
This week we are showcasing Shaded Spruce, a dark green colour from our Regals Family.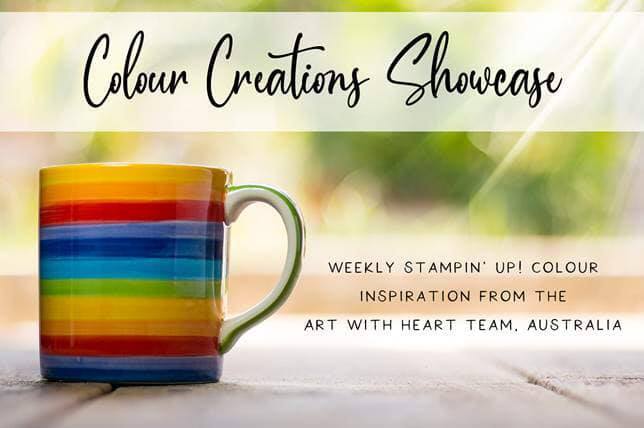 This is our last Colour Creations Showcase before the 2020-21 Annual Catalogue retires so I'm using some of my retiring favourites for this card: the Subtles Embossing folder, the Itty Bitty Birthdays stamp set and the Winter Woods stamp set.
I can't take credit for the basic design of this card as I've CASED it from a beautiful Christmas card made by an overseas Stampin' Up! demonstrator called Theresa McEntee. However, I felt April was was just a tad early to start making Christmas Cards so I've changed the sentiment and some elements of Theresa's design to make a masculine birthday card instead.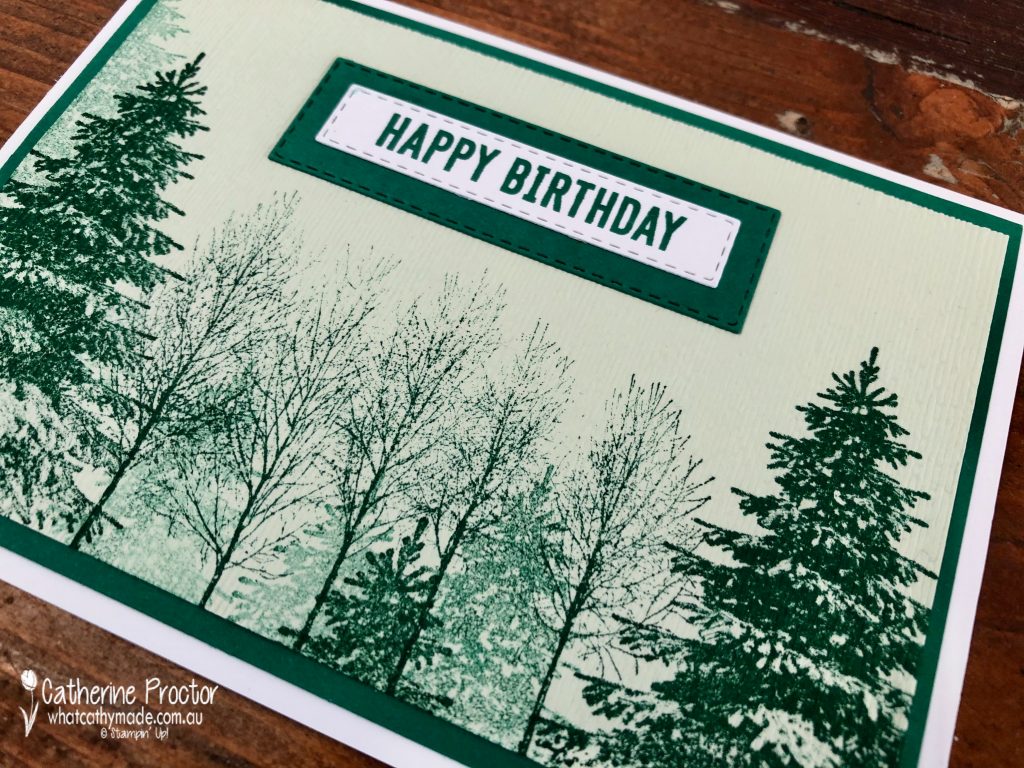 If you don't already have the Winter Woods stamp set it's one I definitely recommend adding to your collection for simple stamping and for masculine cards. Although this stamp set only has a Christmas sentiment, I turned it into a birthday card by simply using a "happy birthday" sentiment from the Itty Bitty Birthdays stamp set.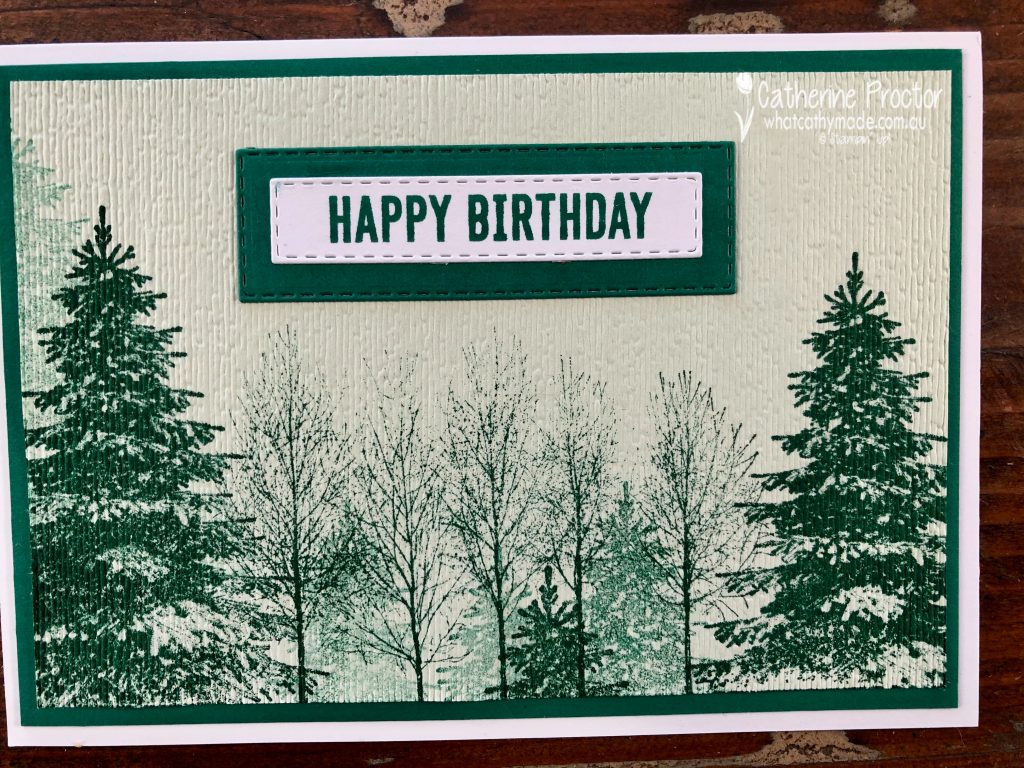 Can you see the lovely texture I've added to the stamped front panel using the subtle embossing folder? If you want to try this technique don't forget to always stamp first and then emboss afterwards.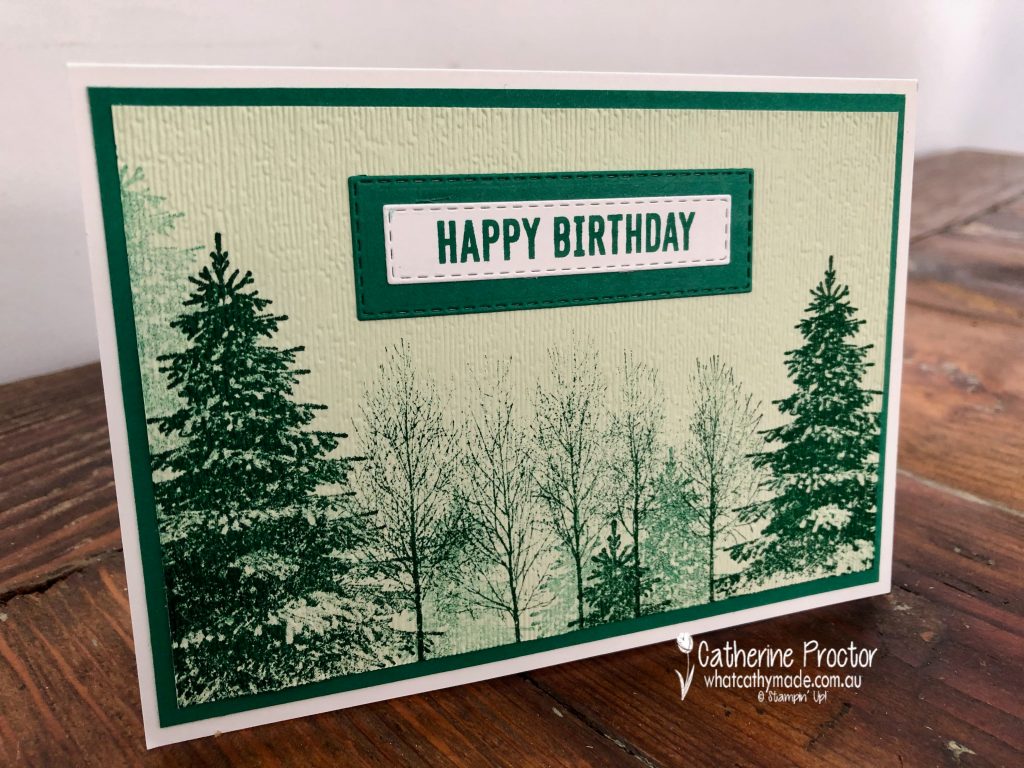 I love the colour combination of Shaded Spruce with Soft Sea Foam. Although they are the darkest and the lightest greens in the Stampin' Up colour range they work really well together. All of the trees have been stamped in Shaded Spruce but I've "stamped off" some of the trees to create depth in my forest.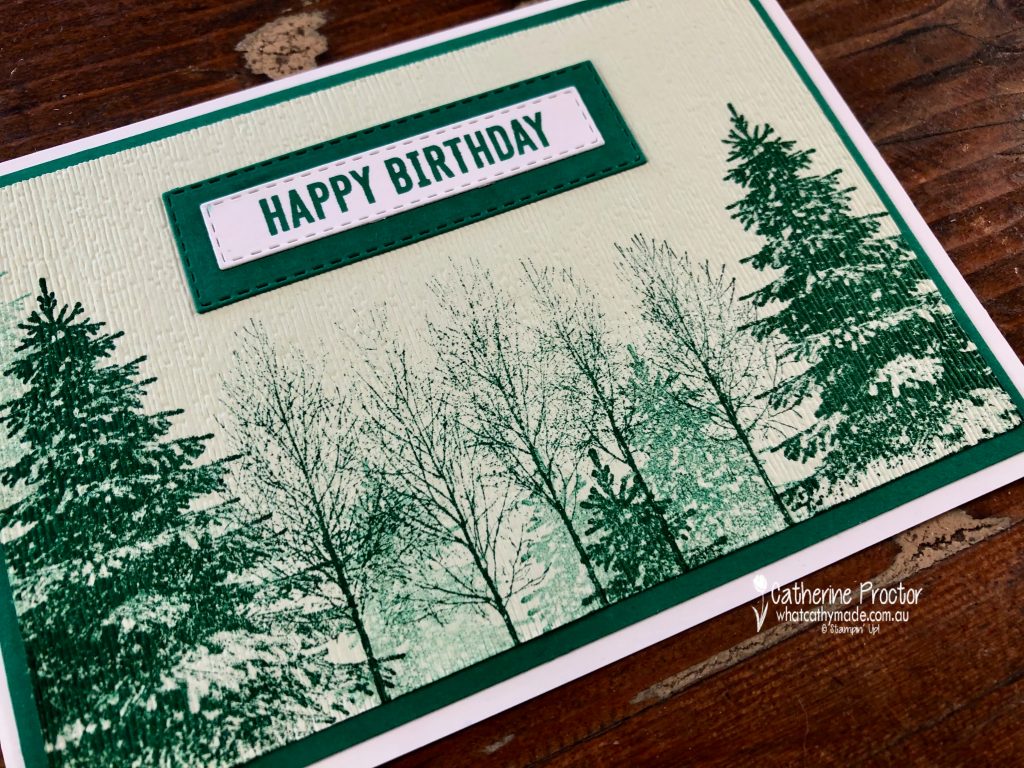 I can't wait to see what everyone else has created with Shaded Spruce today!
We will return next week on Wednesday May 5th when we'll be showcasing a neutral colour: Smoky Slate.
To purchase any of the products used in my card tonight, click on the links below.
Product List
If you'd like me to post you your very own copy of the forthcoming 2021-22 Stampin Up! Annual Catalogue, the January – June 2020 mini catalogue, or to simply find out about more about Stampin' Up! contact me.
In the meantime, wherever you are in the world, stay safe, stay calm…and keep on crafting xxx