Welcome to week eight of the Heart Of Christmas Blog Hop!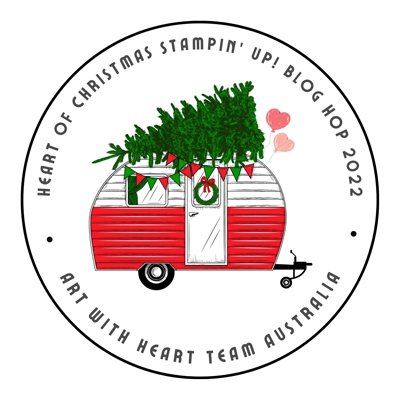 With only 8 days to go until the end of Sale-a-bration I just couldn't resist creating another Christmas card using four of the gorgeous Sale-a-bration items: Rings of Love DSP, Silver Foil, Silver and gold DSP and my absolute fave, Tree Lot dies.
I've used some of the colours in the Rings of Love DSP as well as the Silver from the Silver DSP and the Silver Foil for my accordion fold card.
An accordian card fancy fold is a great card for display as it stands up really well without any support.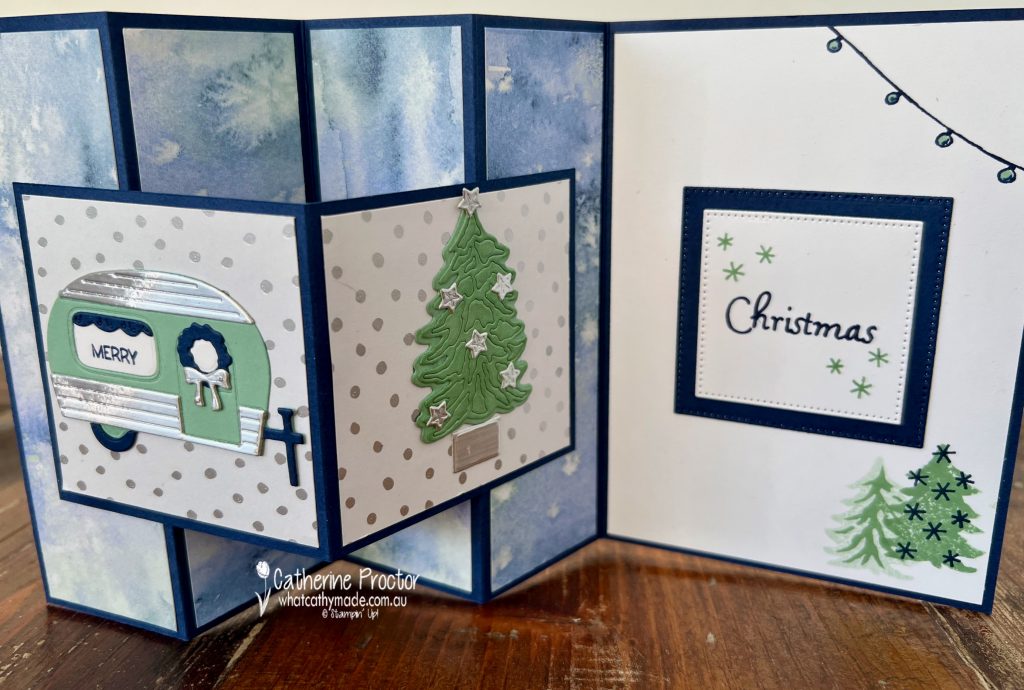 Accordion Fancy Fold Card Template
Night of Navy cardstock base 14 x 28 cm
Score at 4.5, 9, 13.5 and 18 cm
Adhere 4 x Rings Of Love DSP measuring 13.5 x 4 cm to the folded panels
Night of Navy cardstock 4 x 7.5, scored at 7.5
Adhere 2 x Silver spotted Silver and Gold DSP measuring 7×7 cm to the Night of Navy cardstock
Die cut caravan, embellishments and trees from scraps of Silver Foil, Mint Macaroon and Night of Navy cardstock
The front panel is decorated with the dotted Silver DSP, topped with a Mint Macaron, Silver foil and Night of Navy caravan, die cut using the Tree Lot dies.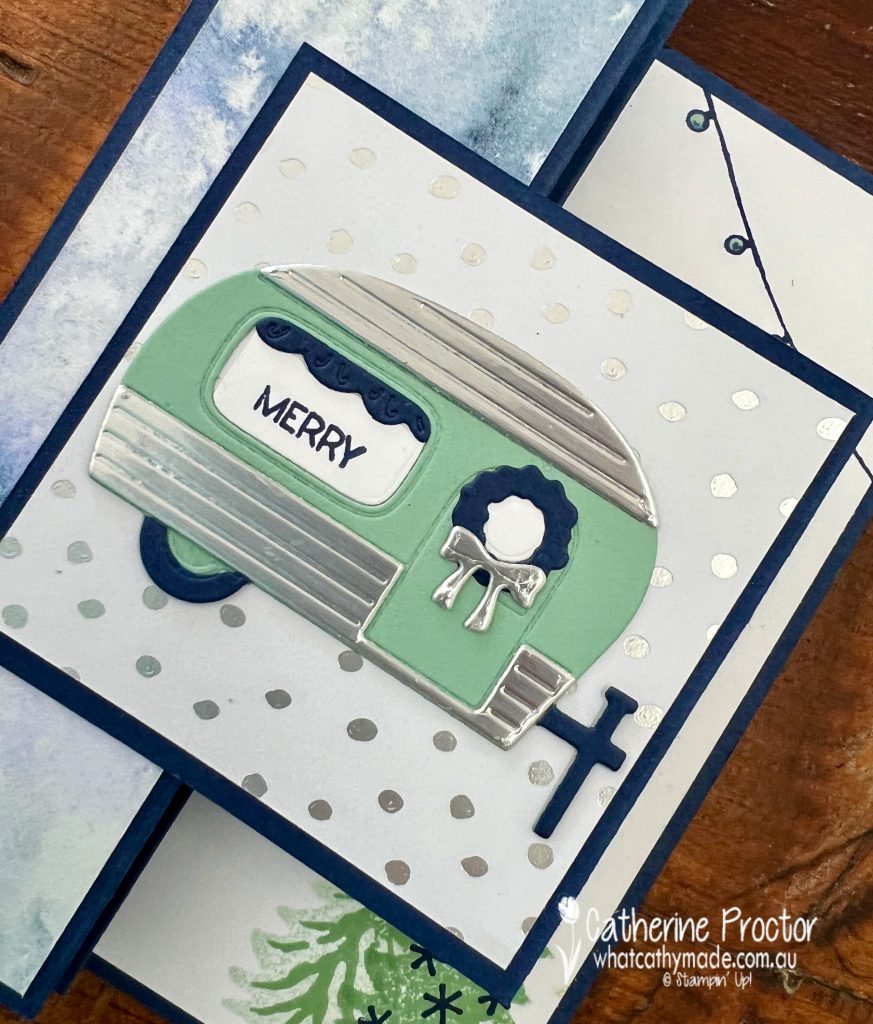 In the caravan window I stamped the word "Merry" from the "Be Cool – Be Chill – Be Merry" sentiment from the Penguin Place stamp set. It was easy to ink up just the word "MERRY" using Night of Navy ink without any masking required as it is the last word in the sentiment.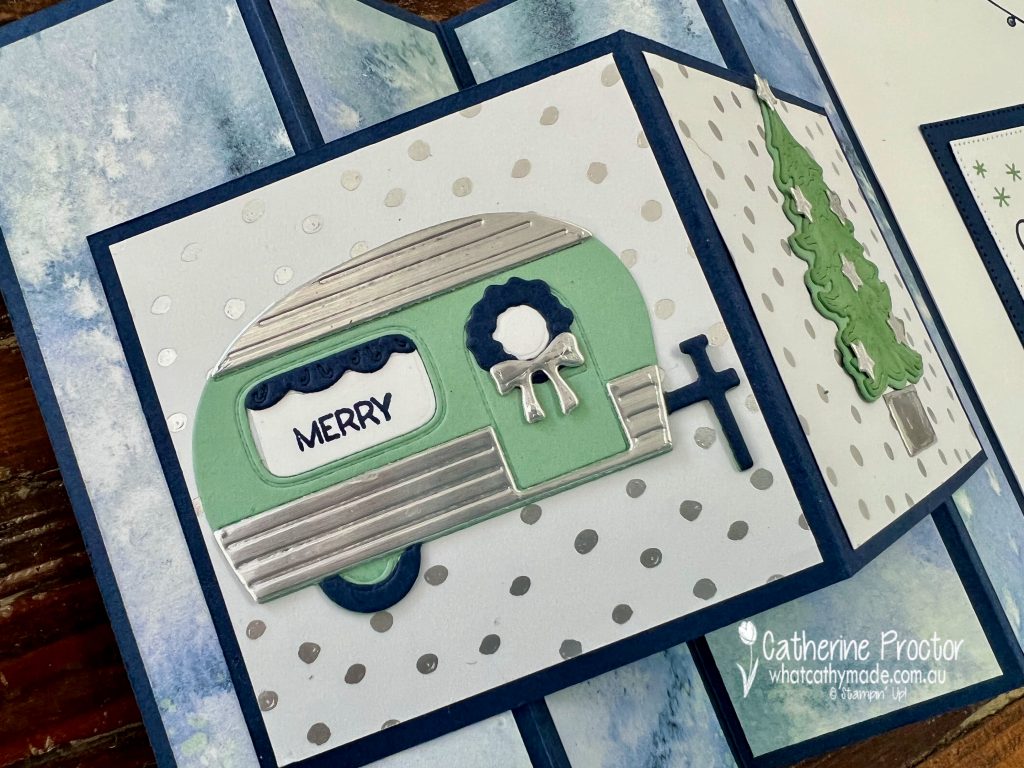 The Middle panel of the accordian fold card has a Mint Macaron tree covered in Tree Lot dies silver stars.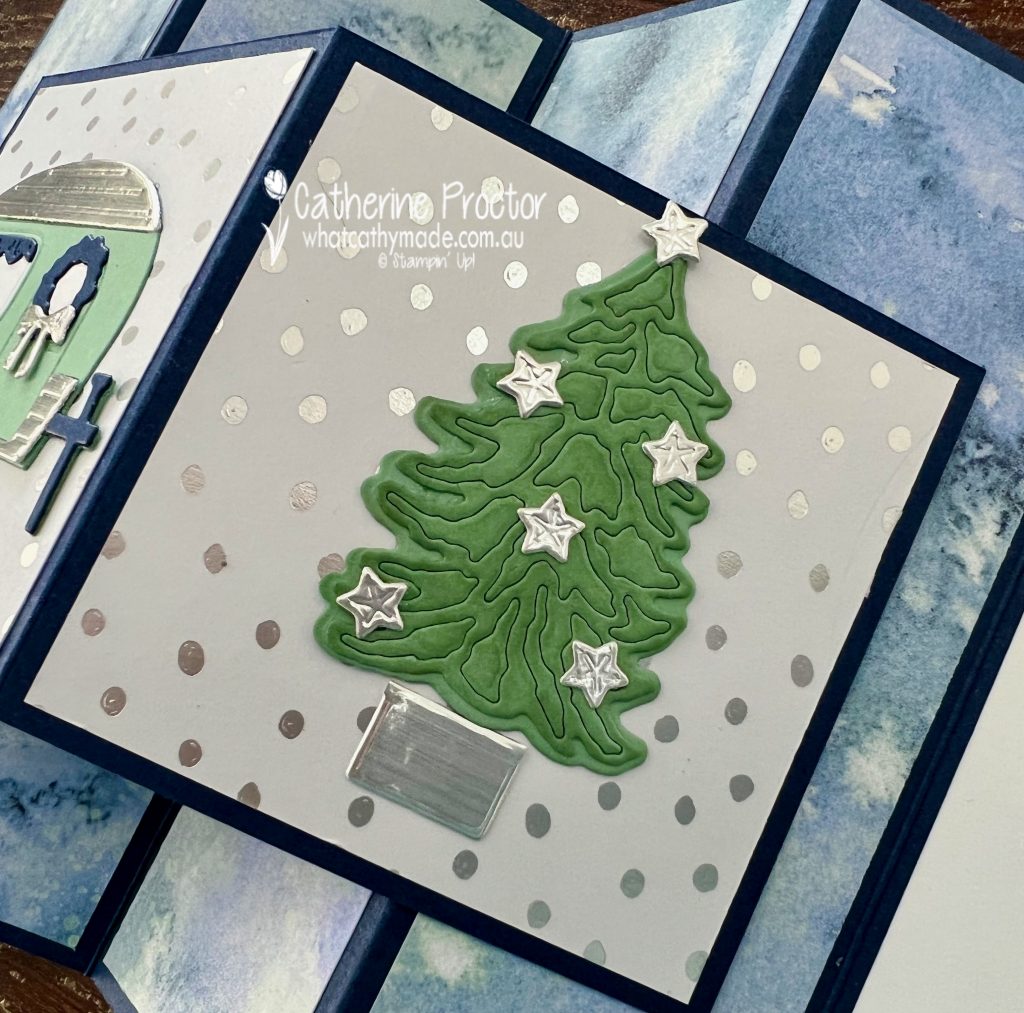 Did you notice the silver pot under the Christmas tree? This pot is the negative piece left over from die cutting the bottom section of the caravan.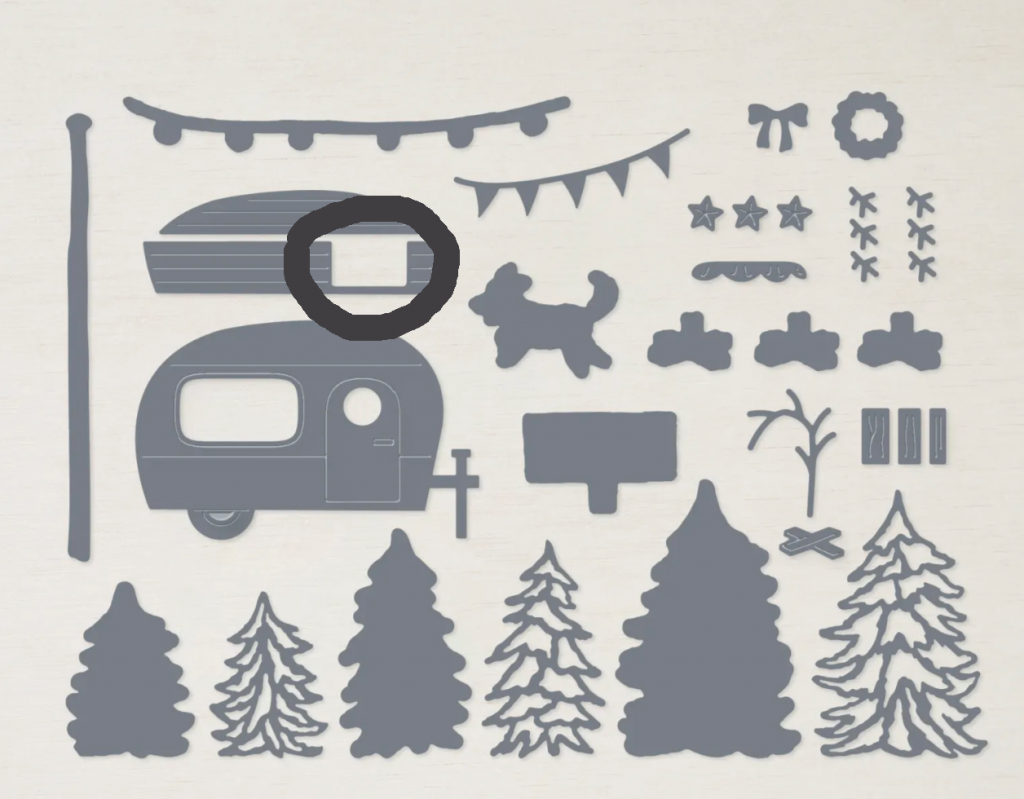 The "Christmas" sentiment on the inside of the card was stamped using the "Merry Christmas" sentiment from the Trees For Sale stamp set. The string of lights, stars and trees are all from this stamp set too.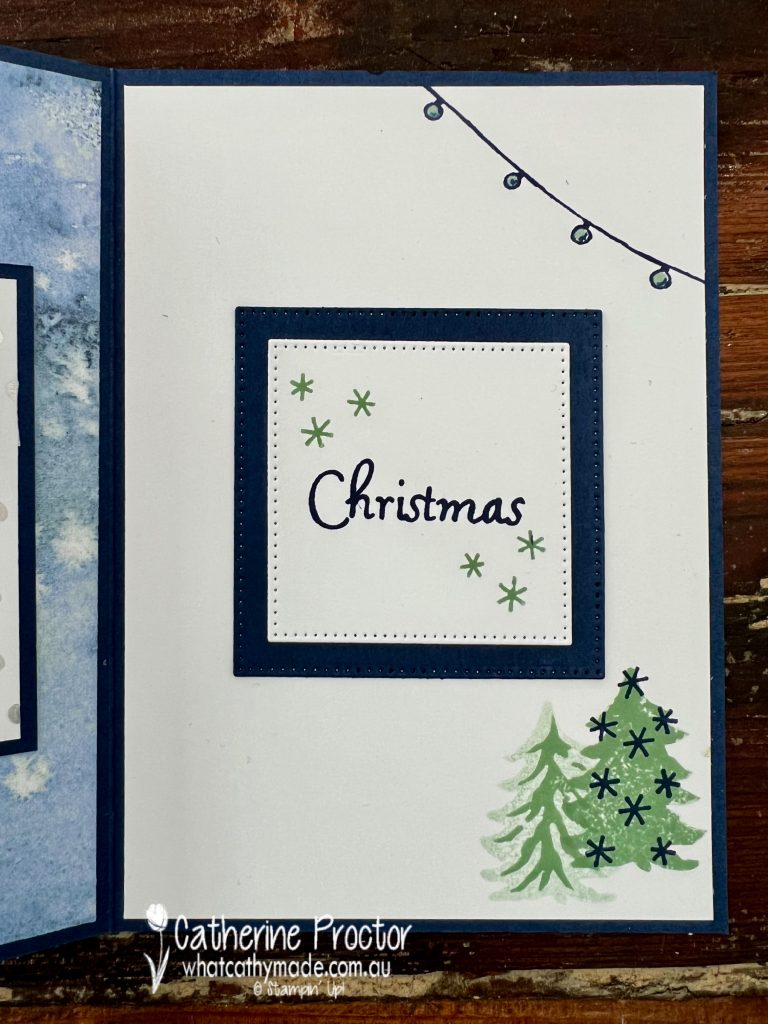 Now it's time to hop on over to our next participant, the lovely Rachel Woollard – I can't wait to see what Rachel has made this week!

If at any time you find a broken link, you can find the complete list of all participants on Sharon's blog. Sharon Davern is the host of our Heart of Christmas blog hop this year – thank you so much Sharon!!
If you live in Australia, you can find and purchase these products in my Stampin' Up! Online Store.
I'll be back on Wednesday with the AWH Colour Creations blog where we will be showcasing Daffodil Delight.
Wherever you are in the world, stay safe, stay calm … and keep on crafting xxx
Cath xx