Inspired by Kikki K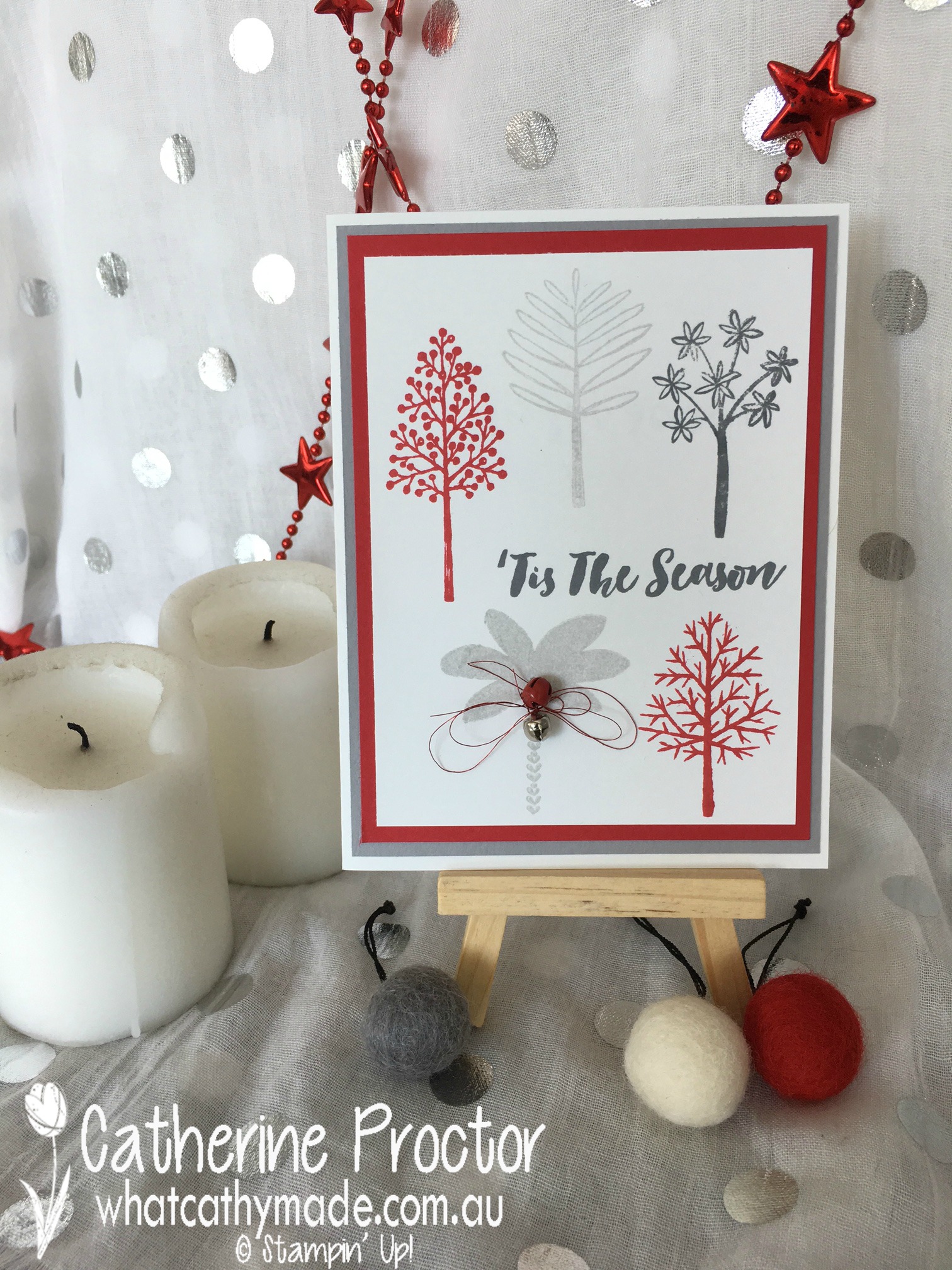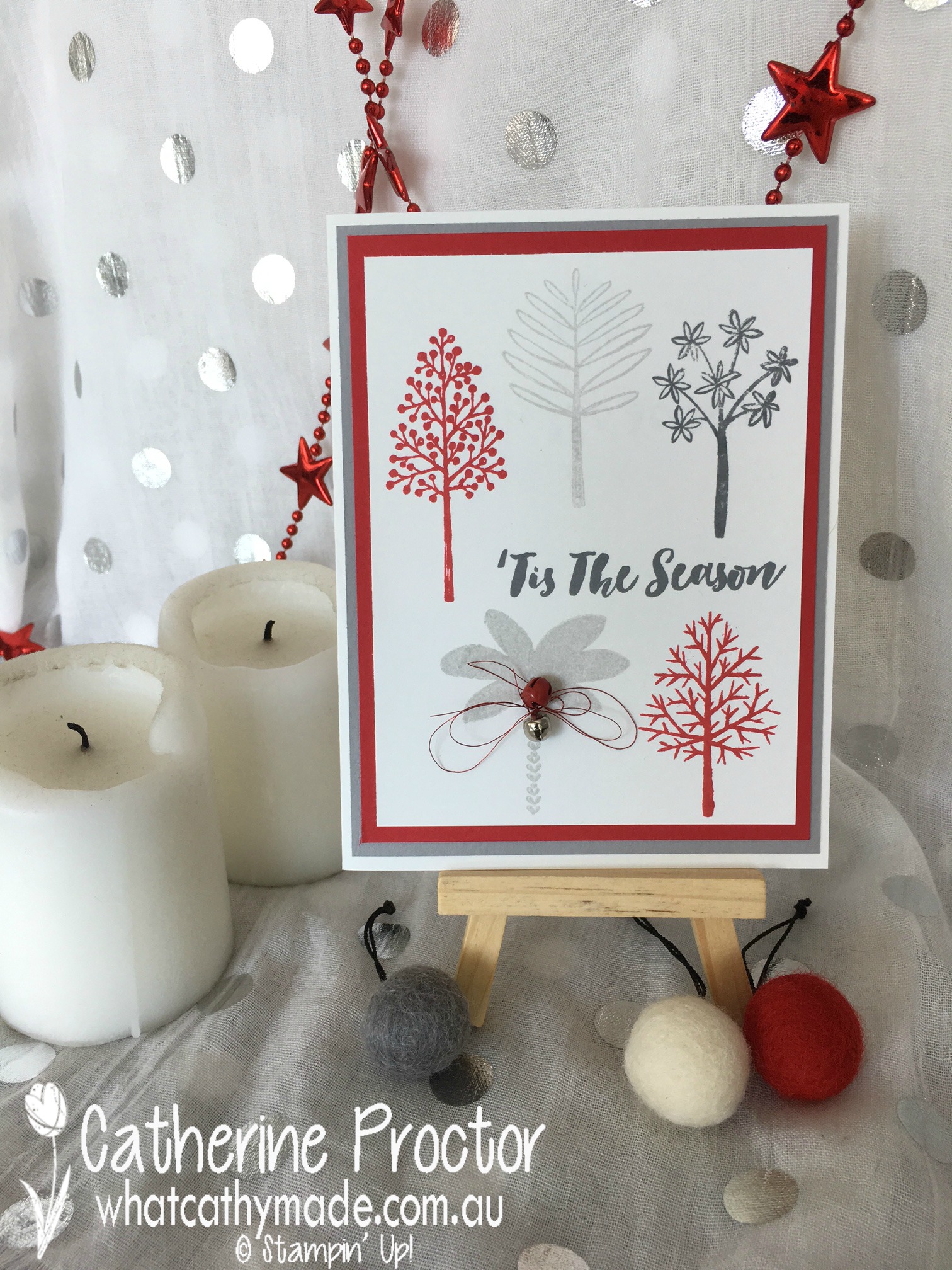 I don't know about you but my card making inspirations come from the most unexpected places sometimes. And because Stamping' Up! is so on trend with its colours and designs I often find I've already got the stamp sets, papers or punches in my stash to CASE my ideas inspired by advertising material, home wares and clothing.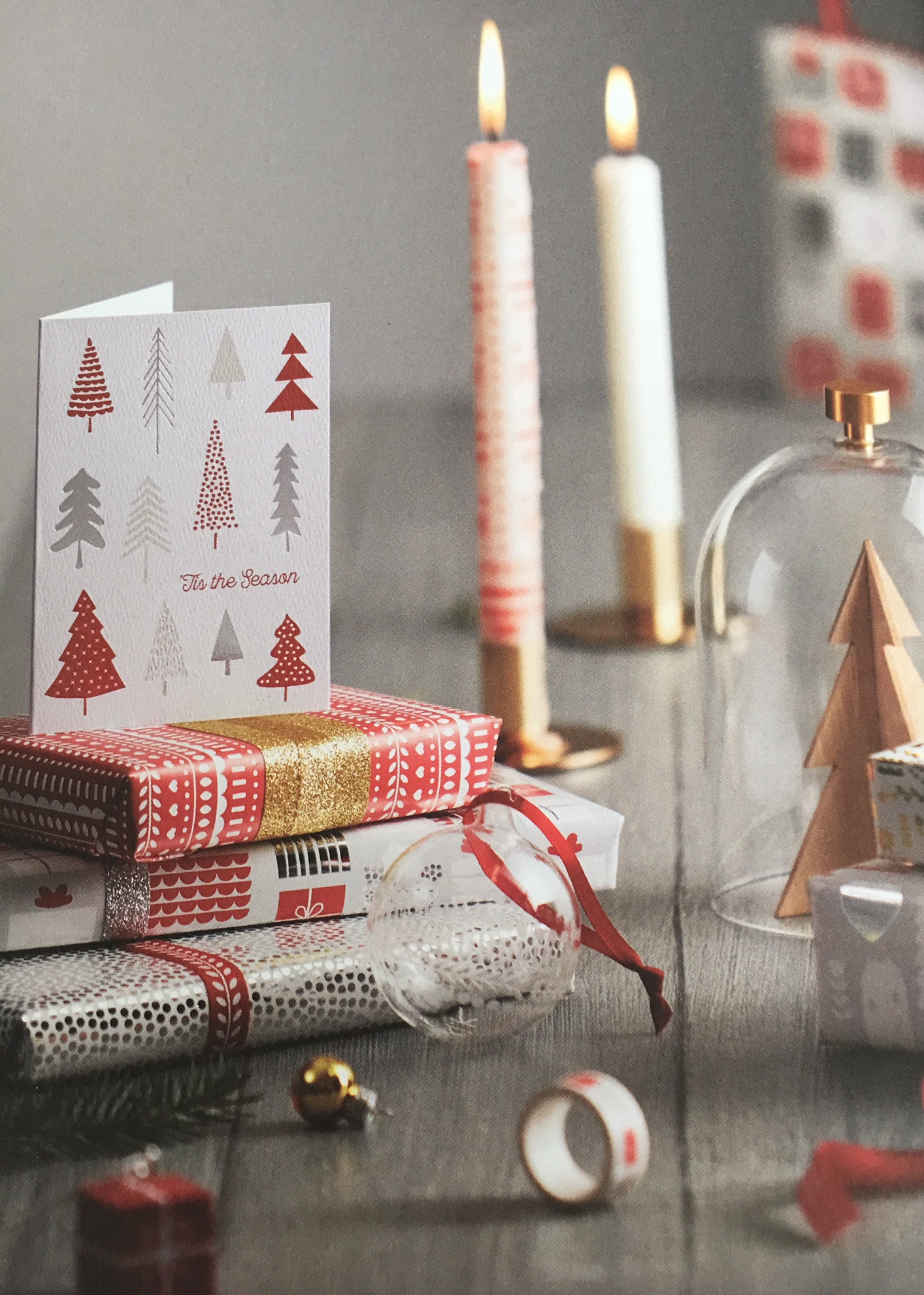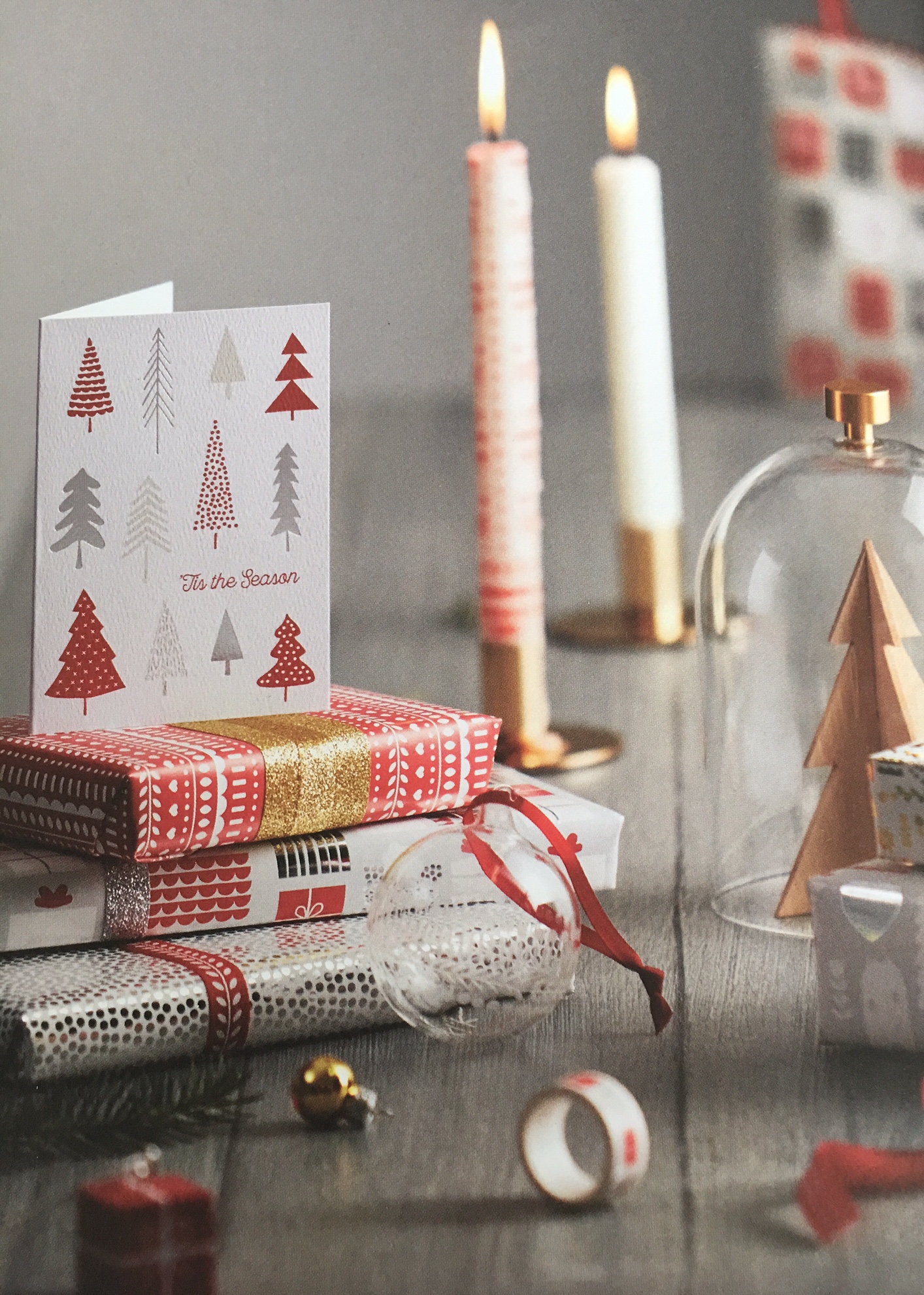 So as soon as I opened the latest Kikki K Christmas catalogue I knew exactly what my main Christmas card would be this Christmas, using my absolute favourite stamp set in the Holiday Catalogue: Totally Trees.
I love the Totally Trees.stamp set because it:
can be used all year round, not just at Christmas time
works with so many different colour combinations
has a wonderful retro feel, yet is a thoroughly modern design
is just so versatile and easy to use
How do you translate inspiration into a card?
The two things that attracted me to this Kikki K card were the beautiful tree shapes and the colour palette. I also loved the sentiment "'tis the season".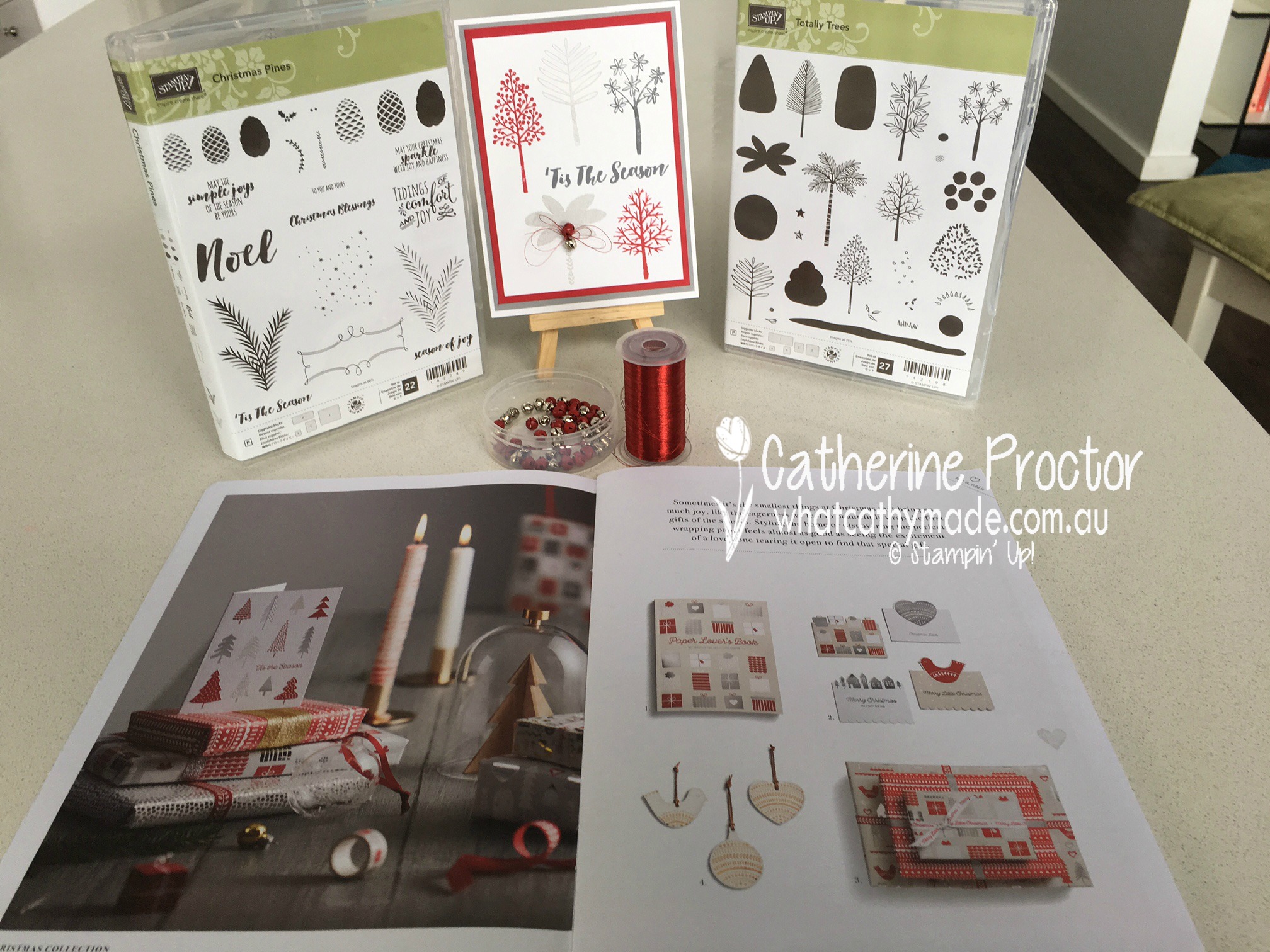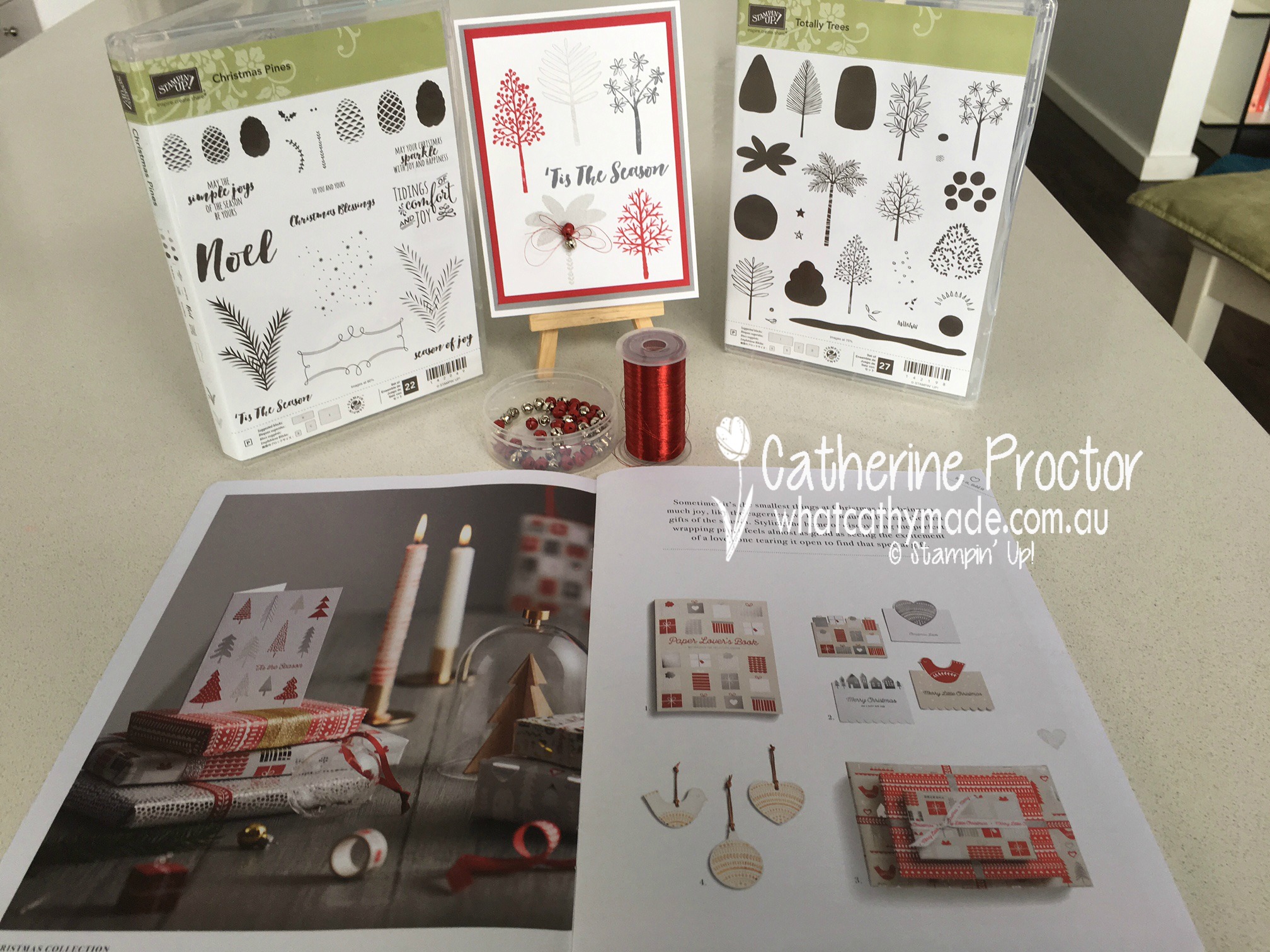 I realised the scale of my stamps wouldn't allow me to have as many trees on my card so I just started to play around with my Totally Trees stamp set, using the real red, smoky slate and tuxedo black memento stamp pads on whisper white card stock.
The gorgeous sentiment came from the Christmas Pines Stamp Set, which is on sale this week for $45.75!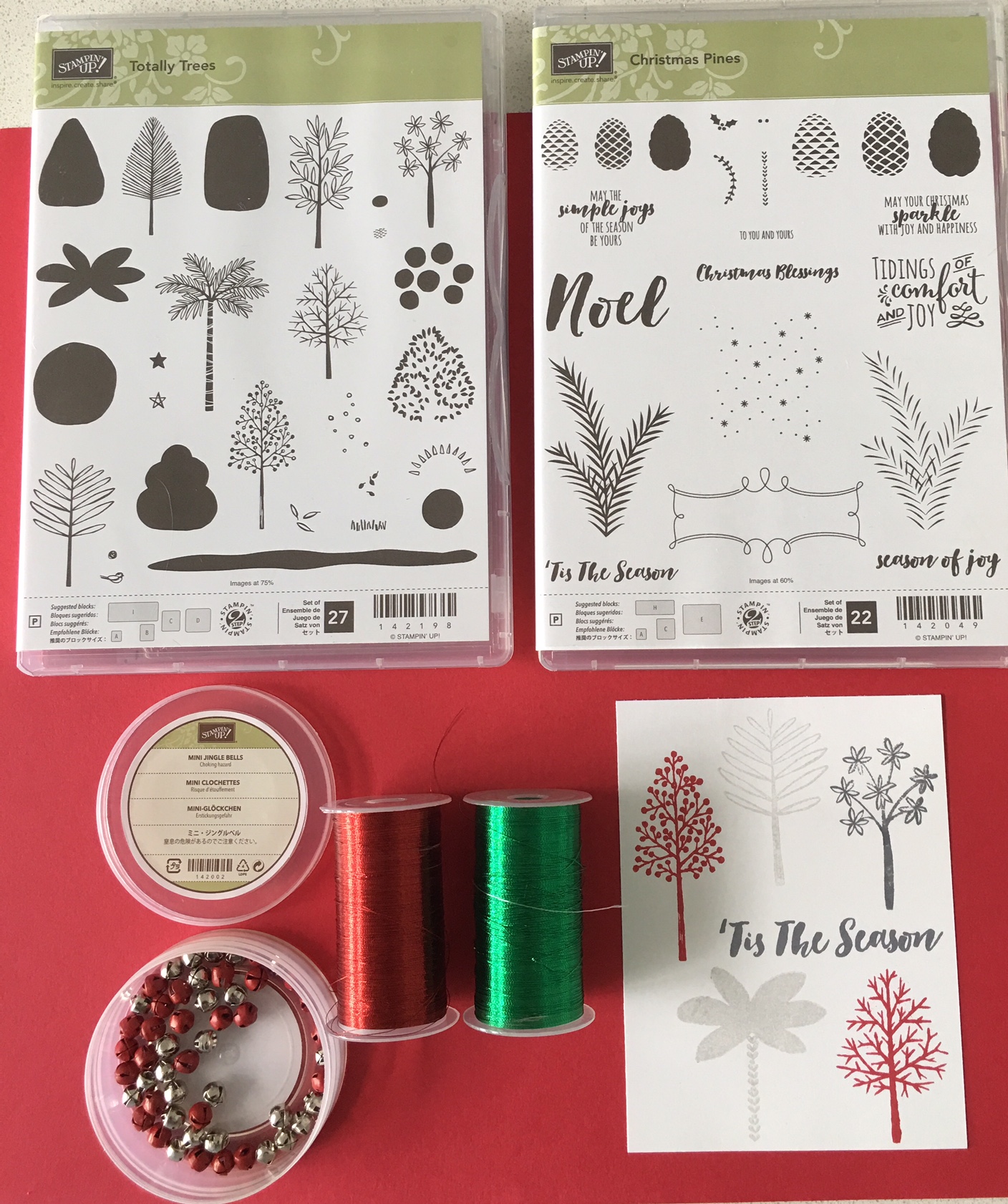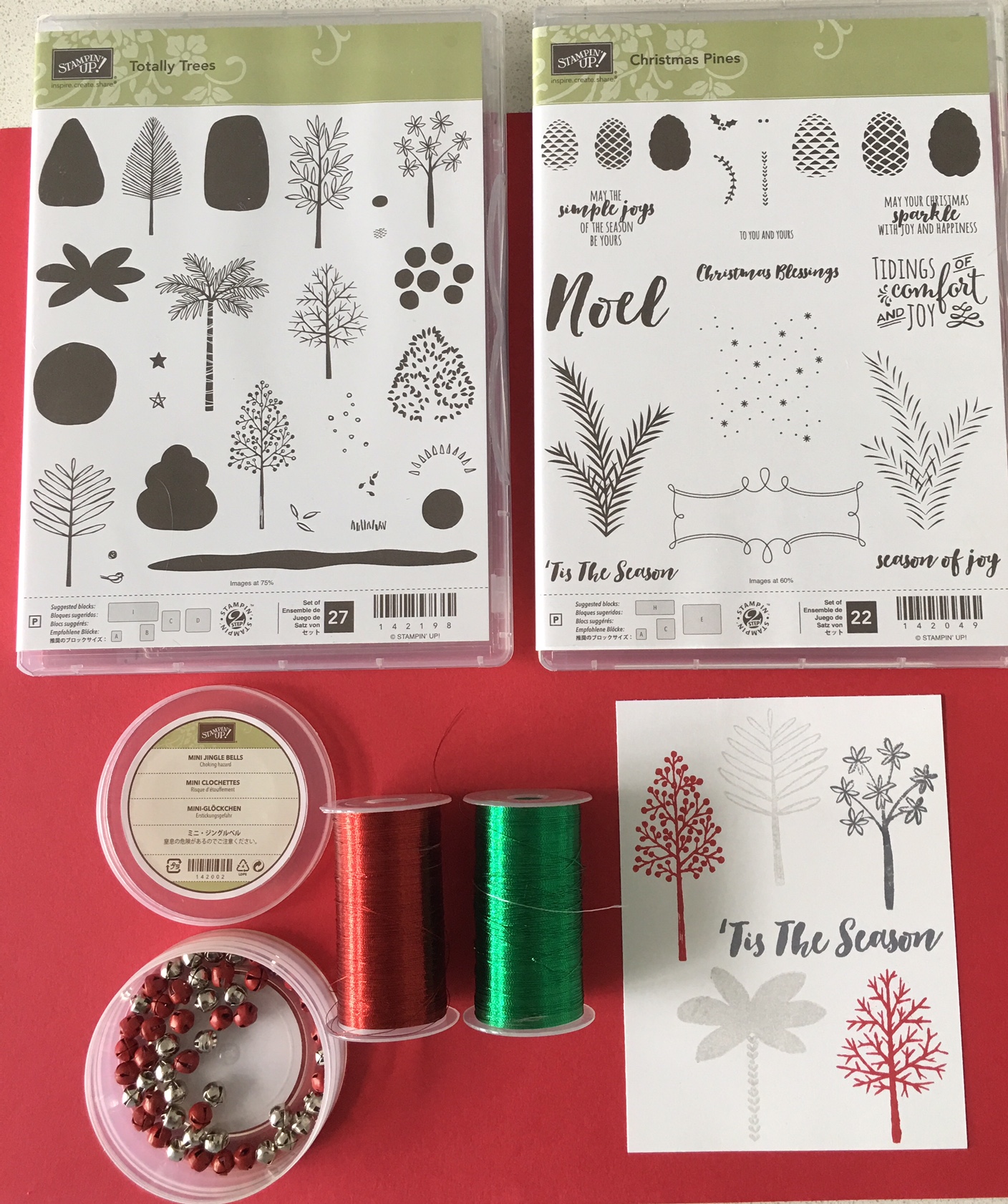 Then I started layering up using real red and smoky slate card stock. Originally I just mounted the stamped image on the red card stock but it needed something more and when I added a layer of smoky slate card stock it looked so much better.
However, it's really the little touches that make this card, especially the metalic thread and the super cute mini jingle bells.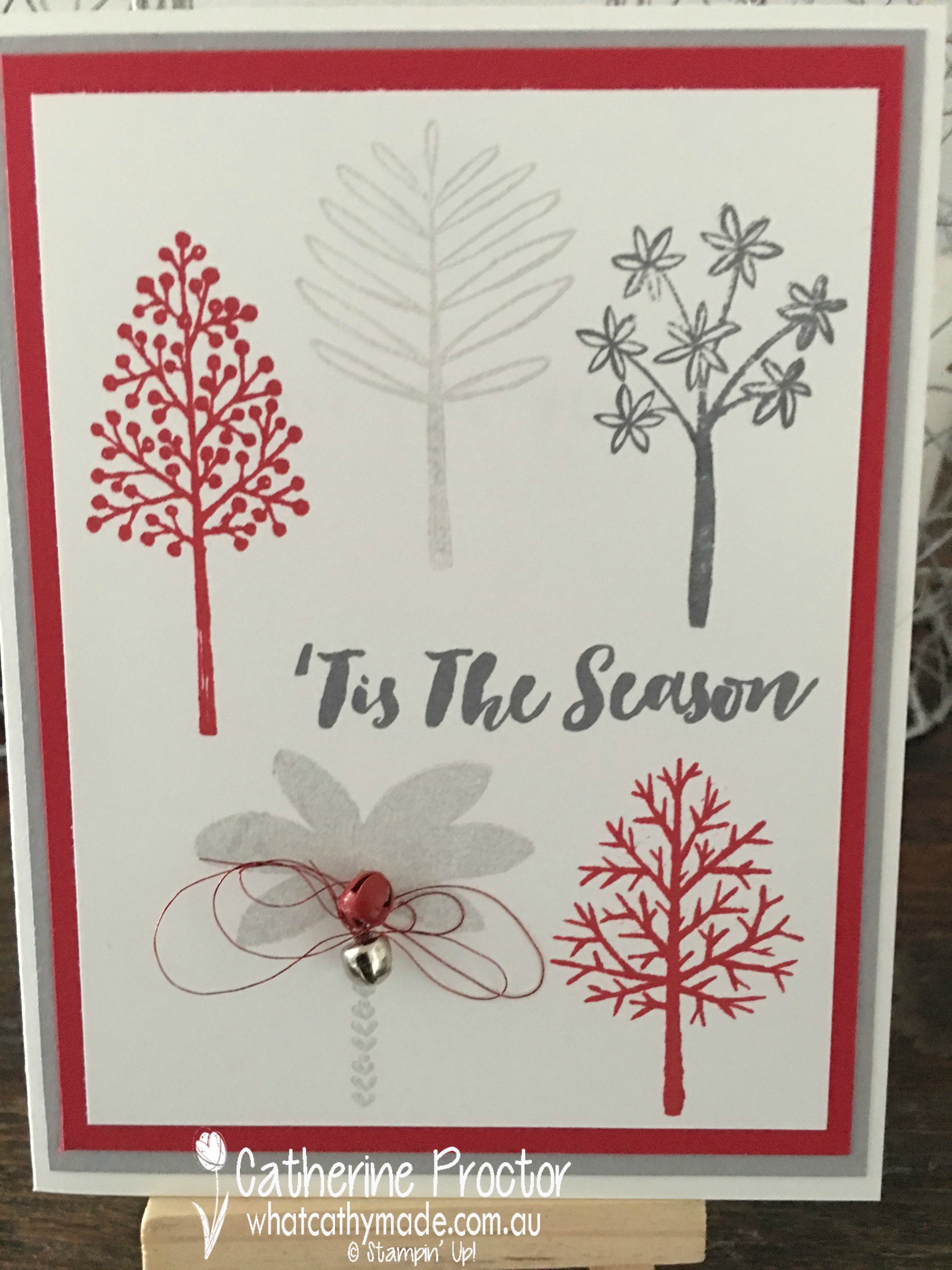 This card was so easy to make I'm thinking of mass producing this design for most of my Christmas cards this year.
I might try some different colour combinations as well, such as mint macaroon, emerald envy and black.
Or maybe quite a modern take on Christmas with dapper denim, soft sky and black.
What inspires you?
And how do you translate your inspiration into your card making?
I'd love you to share your creations with me.
Until next time, happy crafting!
Cathy
You can shop online with me 24/7 HERE.
For inspiration you can follow me on Pinterest, Facebook & Instagram.
Looking for a free catalogue? Find out more HERE.