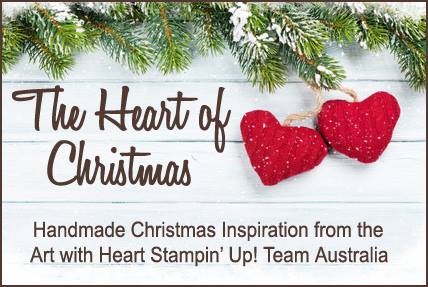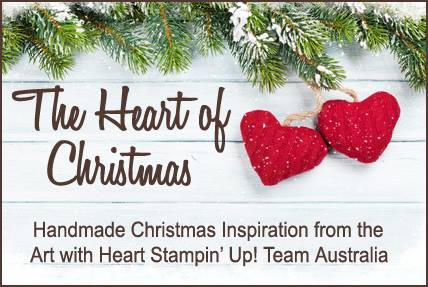 Today I am participating in a new weekly blog hop along with some of the super talented ladies in the Art With Heart Team.
Every Wednesday morning we will be posting some Christmas card inspiration using products from the new 2017/2018 Stampin' Up! Annual Catalogue, as well as from the 2017 Holiday Catalogue (available in September).
Holly Berry Happiness Wreath Card
This card was inspired by a card I saw on Pinterest which used the (now retired) Wondrous Wreath bundle. I just loved the colours and the design so I thought I would C.A.S.E. it using the Holy Berry Happiness stamp set instead.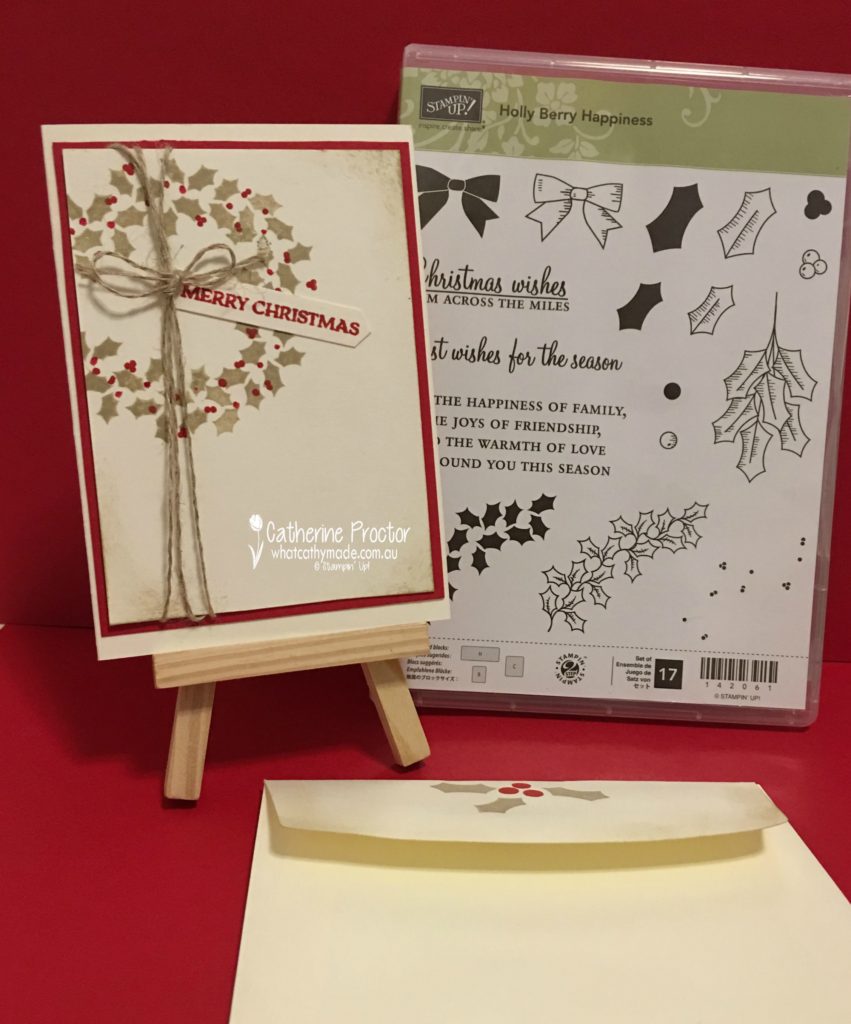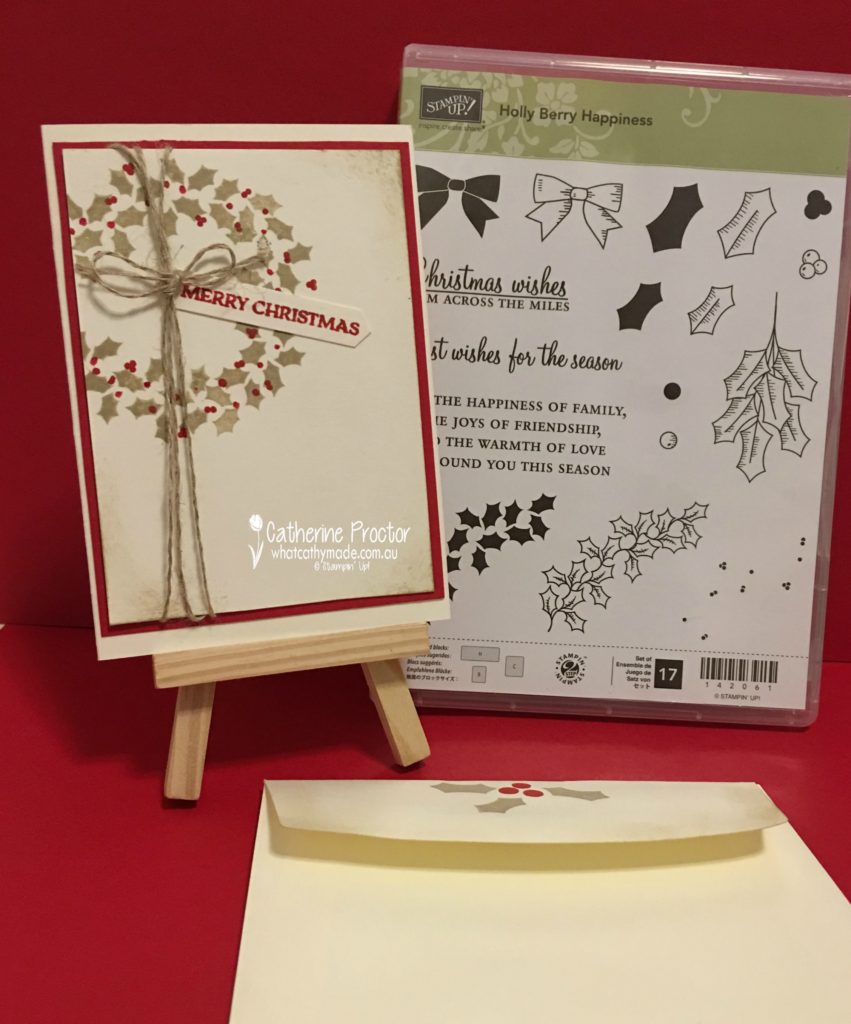 I made the wreath by firstly drawing a circle on very vanilla cardstock. I bent the photopolymer holly stamp slightly and then stamped it in Sahara sand several times around the circle so it formed a wreath.
Then I stamped the matching berry stamp in real red and wrapped the stamped image with linen thread.
The sentiment (stamped in real red) is part of a sentiment from the Santa's Sleigh stamp set, which I then punched out with the classic label punch.
Finally, I used a sponge dauber to add some Sahara sand to the edges, mounted it onto some real red cardstock and then onto a very vanilla notecard.
Matching envelope

To complete this card I simply stamped on the back of the very vanilla envelope with other stamps from the same Holly Berry Happiness card.
I love the simplicity of this card–you don't need fancy equipment to create something quite timeless.
You can go back to Claire's blog to find the links to the other team members who are participating this week.
And I know it might seem a little early for Christmas cards, but just remember there are only 28 weeks to go!
Thanks for stopping bye,
Cathy